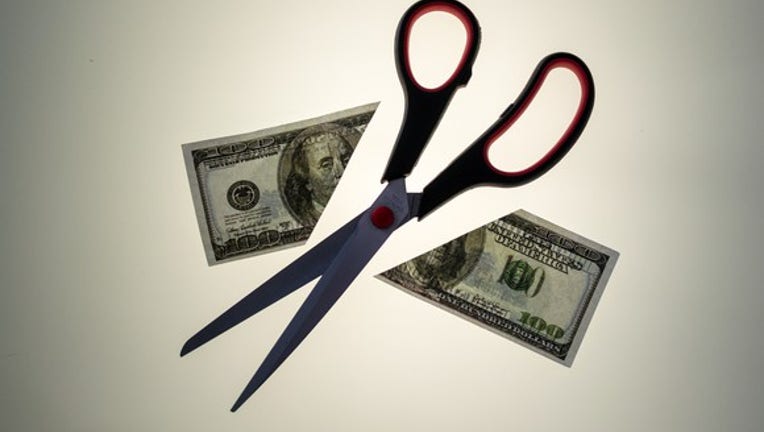 What happened
Inresponse to the company's disappointing first-quarter earnings profits and announcement of a substantial dividend cut, shares of Frontier Communications(NASDAQ: FTR)fell by as much as 15% in early-morning trading on Wednesday before settling down.
So what
Here's a review of the headline numbers from the company's first quarter:
Revenue surged74% year over year to $2.356 billion. The massive jump is attributable to the acquisition of certain wireline assets from Verizon Communications. This figure came in slightly ahead of Wall Street's estimate.
Net loss attributable to common shareholders was $129 million, or $0.11 per share. This was far worse than the $0.05 loss that market watchers had projected.
Adjusted free cash flow was $175 million.
Customer monthly churn was 2.37%, up sharply from the 2.08% recorded last quarter.
Financial results aside, there's no doubt that the biggest driver of today's price action was the company's decision to substantially cut its dividend. The new quarterly payout is $0.04 per share, a 62% cut from its prior quarterly payout of $0.105 per share.
Image source: Getty Images.
On the dividend cut, CEO Dan McCarthy said:
Now what
While Frontier's decision to cut the dividend is likely to drive several income investors away from its stock, there's little doubt that it was the right move for the long-term health of the business. The reduction is anticipated to free up about $300 million of additional cash this year, with that number expected to jump to $400 million annually in the second half of 2018. The company stated that it will use that extra cash to pay down its substantial debt load, which totaled more than $17.5 billionat quarter's end. Frontier believes that the extra debt payments will allow it to drop its leverage ratio to 4.0 times by the end of 2019 and to 3.5 times by the end of 2021.
Frontier's drop today should be a reminder to all income investors that stocks with extraordinarily high yields can often be quite dangerous to own. That's why it is important to put any dividend stock to the test before buying it. Doing so will go a long way toward avoiding the carnage that Frontier's shareholders are experiencing today.
10 stocks we like better than Frontier CommunicationsWhen investing geniuses David and Tom Gardner have a stock tip, it can pay to listen. After all, the newsletter they have run for over a decade, Motley Fool Stock Advisor, has tripled the market.*
David and Tom just revealed what they believe are the 10 best stocks for investors to buy right now... and Frontier Communications wasn't one of them! That's right -- they think these 10 stocks are even better buys.
Click here to learn about these picks!
*Stock Advisor returns as of May 1, 2017
Brian Feroldi has no position in any stocks mentioned. The Motley Fool owns shares of and recommends Verizon Communications. The Motley Fool has a disclosure policy.