Here's Why Express Scripts Holding Company Is Getting Beaten Up Today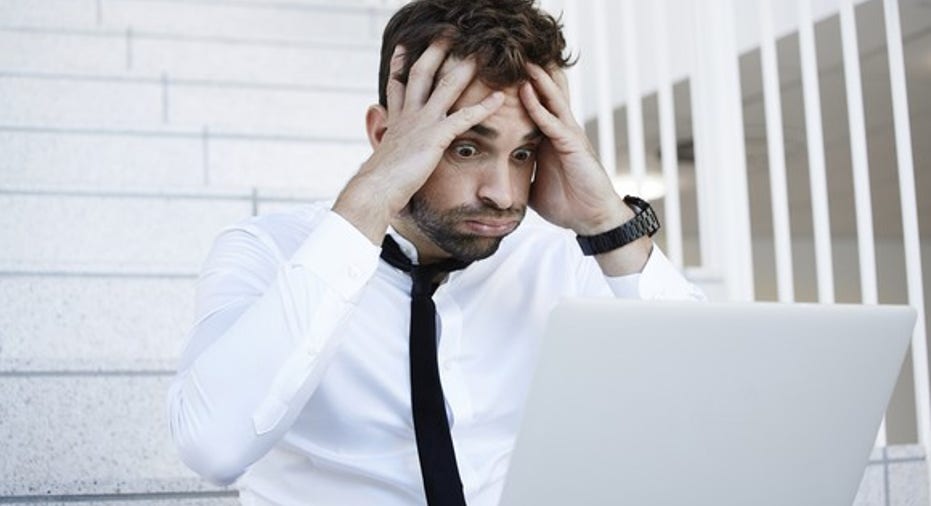 What happened
Leadingpharmacy benefits managerExpress Scripts Holding Company(NASDAQ: ESRX)reported first-quarter earnings today that suggest the recent slowdown could get much worse. In response, the market shaved about 12.3% from its stock as of 12:15 p.m. EDT on Tuesday.
So what
Express Scripts reported a 0.6% decrease in first-quarter revenue, compared to the same period last year. Successful cost-cutting efforts allowed operating profits in the quarter to rise a healthy 12.1% this year. Unfortunately, double-digit bottom-line growth couldn't detract from the likely loss ofAnthem's business when its contract expires at the end 2019.
Image source: Getty Images.
Management committed a commendable act of transparency when it announced first-quarter results after the market closed yesterday. The earnings release included a table outlining contributions from Anthem, Coventry, and Catamaran that could evaporate in the years ahead. Although Anthem is currently far and away the largest customer, the three clients contributed a combined $18.8 billion to Express Scripts' top line in 2016 or about 18.7% of total revenue reported last year.
Now what
While potential top-line losses from a falling out with Anthem, Coventry, and Catamaran are disturbing, the bottom-line implications are downright frightening. Last year, Express Scripts would have reported about 34% less in EBITDA without the trio's business.
Last year, Anthem filed a suit seeking $15 billion in damages from Express Scripts, so the eventual loss of the big insurer's business is hardly surprising. Unfortunately for Express Scripts, revealing the potential impact of a fallout with Anthem coincides with its plunge from the top spot among America's pharmacy benefit managers.
In 2016,CVS Health's PBM adjusted 1.39 billion claims, a figure that would have been larger if it had used Express Scripts' method of counting 90-day prescriptions as three 30-day scripts. By its own yardstick, Express Scripts finished the first quarter on pace to adjust about 1.41 billion claims this year.
PBMs use their size to wrangle drugmakers into providing discounts. In terms of adjusted claims, Express Scripts' degree of leverage has been flat to slightly negative lately. CVS Health's PBM, on the other hand, reported a 19.9% increase in adjusted claims last year.In an industry where being bigger attracts more clients, the potential loss of Anthem's business could eventually be more damaging than the figures published yesterday suggest.
10 stocks we like better than Express ScriptsWhen investing geniuses David and Tom Gardner have a stock tip, it can pay to listen. After all, the newsletter they have run for over a decade, Motley Fool Stock Advisor, has tripled the market.*
David and Tom just revealed what they believe are the 10 best stocks for investors to buy right now... and Express Scripts wasn't one of them! That's right -- they think these 10 stocks are even better buys.
Click here to learn about these picks!
*Stock Advisor returns as of April 3, 2017
Cory Renauer has no position in any stocks mentioned. The Motley Fool owns shares of Express Scripts. The Motley Fool recommends CVS Health. The Motley Fool has a disclosure policy.