Here's Why Dynavax Technologies Corporation's Stock Gained 14.5% In March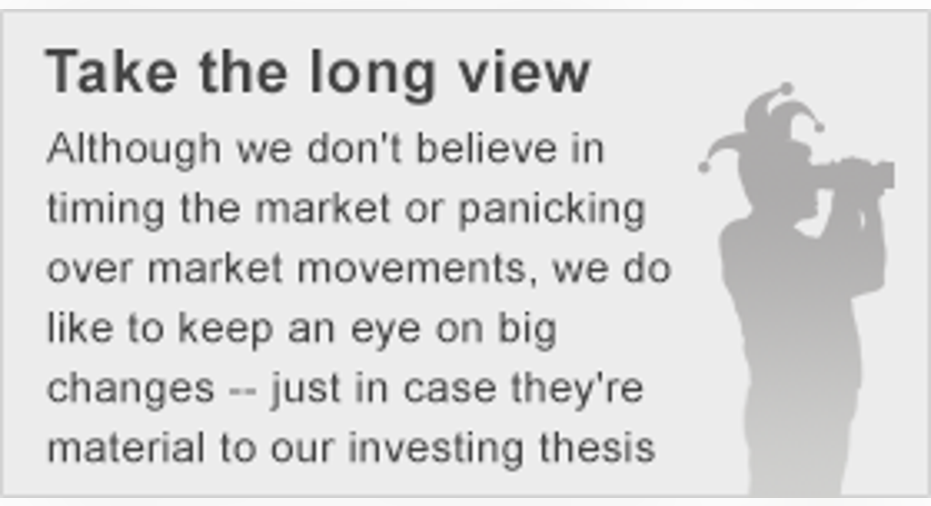 What: Shares of Dynavax Technologies popped 14.5% last month, according to data from S&P Global Market Intelligence. The underlying catalyst behind this move seems to be the company's announcement that the FDA accepted Heplisav-B's Biologics License Application (BLA) for review as a potential vaccineagainst hepatitis B infection in adults 18 years of age and older.
So what:Heplisav is expected to compete directly againstGlaxoSmithKline's Engerix-B, which has been the standard of care against hepatitis B since its approval in 1989. Heplisav's late-stage study data showed that Dynavax's experimental vaccine candidate produced greater seroprotection using fewer doses than Engerix-B, putting it in prime position to capture a significant portion of the current $270 million hepatitis B market inside the United States, if approved.
Image source: Wikimedia Commons.
Now what: According to the press release, the FDA assigned a target action date to Heplisav's BLA of Sept. 15, 2016, implying that Dynavax could have its first commercial product on the market before year's end. While anything is possible when it comes to regulatory reviews, Dynavax seems to have met the FDA's stated requirements in terms of safety with Heplisav's latest pivotal trial -- that is, unless there is an unexpected bombshell hiding in the full data set.
Barring a black swan event, though, Glaxo seems like it will have an interesting decision to make later this year regarding the future of its hepatitis B franchise. Although the drugmaker does have some intriguing early stage candidates in development for hepatitis B, Heplisav stands a good chance at becoming the market share leader within a few short years. In fact, Dynavax's management believes Heplisav could greatly expand the U.S. market to perhaps $600 million a year in annual sales, given its effectiveness in hard-to-treat sub-populations like diabetics.
All told, Dynavax and Glaxo's respective shareholders may want to pay close attention to Heplisav's forthcoming regulatory review, as this experimental vaccine could make a major impact on the entire hepatitis B market going forward.
The article Here's Why Dynavax Technologies Corporation's Stock Gained 14.5% In March originally appeared on Fool.com.
George Budwell has no position in any stocks mentioned. The Motley Fool has no position in any of the stocks mentioned. Try any of our Foolish newsletter services free for 30 days. We Fools may not all hold the same opinions, but we all believe that considering a diverse range of insights makes us better investors. The Motley Fool has a disclosure policy.
Copyright 1995 - 2016 The Motley Fool, LLC. All rights reserved. The Motley Fool has a disclosure policy.