Here's Why Devon Energy Corp. Spiked 42.7% in March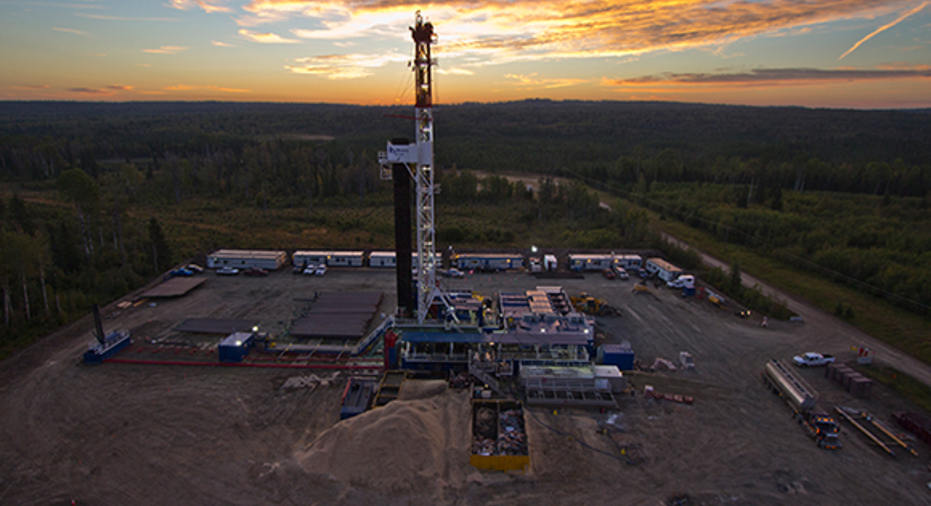 Image source: ConocoPhillips.
What: Shares of Devon Energy made up some lost ground last month, jumping more than 40% on the back of higher oil prices. It's run isn't over just yet, either -- that is, if we are to believe a bullish analyst report from last month that also helped fuel some additional gains.
So what: Oil was the rising tide that lifted almost all oil stocks last month, with Devon being joined by the likes of ConocoPhillips and Pioneer Natural Resources in rallying. But its rally was sharper than most, because its stock had fallen a lot farther over the past few months after weak oil prices had a big impact on its operations. That's clear after the company had to slash capital spending 75% to a level that is no longer enough to keep its production from declining. To put that into perspective, ConocoPhillips has enough capital to at least keep its production flat, while Pioneer Natural Resources is actually investing enough to deliver double digit production growth this year.
Aside from the fuel of oil prices, Devon Energy also benefited from a positive note by analysts at Deutsche Bank toward the end of the month. The bank named Devon Energy, ConocoPhillips, and Pioneer Natural Resources as three of the four oil stocks with the most "attractive remaining upside." They were particularly bullish on Devon Energy suggesting that it had the best risk-adjusted upside of the group.
Now what: Devon Energy is really just waiting on oil prices to improve right now. The company spent all last year growing its oil production only to get burned when oil kept falling. This year it's being much more conservative and won't accelerate drilling until oil rebounds. It's that ability to quickly accelerate that could lead to a lot of upside when oil prices improve.
The article Here's Why Devon Energy Corp. Spiked 42.7% in March originally appeared on Fool.com.
Matt DiLallo owns shares of ConocoPhillips. The Motley Fool owns shares of Devon Energy. Try any of our Foolish newsletter services free for 30 days. We Fools may not all hold the same opinions, but we all believe that considering a diverse range of insights makes us better investors. The Motley Fool has a disclosure policy.
Copyright 1995 - 2016 The Motley Fool, LLC. All rights reserved. The Motley Fool has a disclosure policy.