Here's Why Clean Energy Fuels Corp Stock is Up 12% Today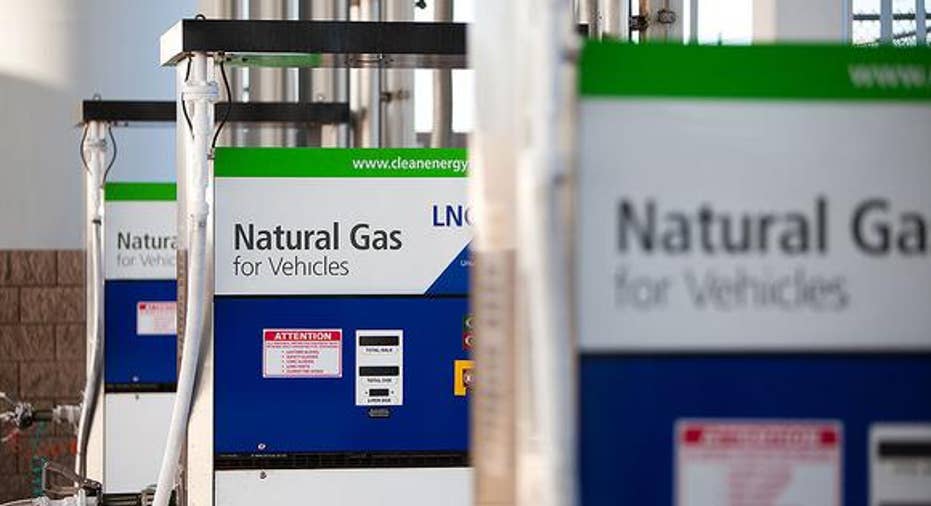 Volume growth is slowing, but Clean Energy is delivering it more profitably. Image source: Clean Energy Fuels.
What: Shares of natural gas for transportation refueling leaderClean Energy Fuels Corp are up over 12% at 1:28 p.m. EST on May 6, following May 5 after-hours release of the company's first quarter financial and operating results.
So what: Clean Energy's Q1 performance was good by almost every measure:
Revenue increased 12% to $96 million.
Sales, general, and administrative expenses declined 15%, continuing a trend of falling costs.
Earnings per share were $0.03, well ahead of expectations for a quarterly loss, and significantly improved from last year's Q1 loss of $(0.34) per share.
The company produced $29.8 million of adjusted EBITDA, and non-GAAP earnings per share of $0.05.
The company repurchased $32.5 million in long-term debt in the first quarter.
The company has also paid down or issued equity to retire $31.5 million in long-term debt since the end of Q1.
However, fuel volume growth slowed substantially in the quarter, coming in at only 3% higher than the year-ago period. And while this wasn't completely unexpected (see my earnings preview), it was certainly a bigger slowdown than most were expecting.
Now what: Even the not-so-good of slowing volume growth probably overstates any potential risk of stalling long-term growth. Clean Energy generated twice as much revenue from new station construction projects in the quarter than it did one year ago, and CEO Andrew Littlefair highlighted on the earnings call that the company has more than 60 station construction contracts under contract in its pipeline. Not only will this provide substantial revenue and earnings when the company sells most of those stations to its customers, but will also lead to substantial recurring revenue growth from fuel sales from those stations and from long-term support, operations, and maintenance agreements with its customers.
Clean Energy's balance sheet is also stronger than it's been in several years. The company ended the quarter with $163 million in cash and investments, up $17 million from the start of the quarter, though that was largely a product of timing on receivables.
But on the other end of the ledger, Debt and capital lease obligations due in the next 12 months declined $10 million, and long-term debt and capital lease obligations declined $33 million. This is before factoring in the retirement of $31.5 million after the end of the first quarter.
Put it all together, and there's a lot of evidence that management's efforts to cut costs and refocus on profitability after massive investments in station expansion since 2012, are paying off. The company was profitable on both a GAAP and adjusted basis, and is producing steady cash flows from its operations. Bottom line: Barring a catastrophic falloff in demand for natural gas for transportation, it's hard to imagine the company won't continue delivering steadily better results from here on out.
Looking for more in-depth coverage of Clean Energy's quarter and prospects? Stay tuned over the next few days for a deeper dive.
The article Here's Why Clean Energy Fuels Corp Stock is Up 12% Today originally appeared on Fool.com.
Jason Hall owns shares of Clean Energy Fuels. Jason Hall has the following options: long January 2017 $5 calls on Clean Energy Fuels, short January 2017 $5 puts on Clean Energy Fuels, and long January 2017 $3 calls on Clean Energy Fuels. The Motley Fool owns shares of and recommends Clean Energy Fuels. Try any of our Foolish newsletter services free for 30 days. We Fools may not all hold the same opinions, but we all believe that considering a diverse range of insights makes us better investors. The Motley Fool has a disclosure policy.
Copyright 1995 - 2016 The Motley Fool, LLC. All rights reserved. The Motley Fool has a disclosure policy.