Here's Why Chemours Co Stock Rose as Much as 16.5% Monday Morning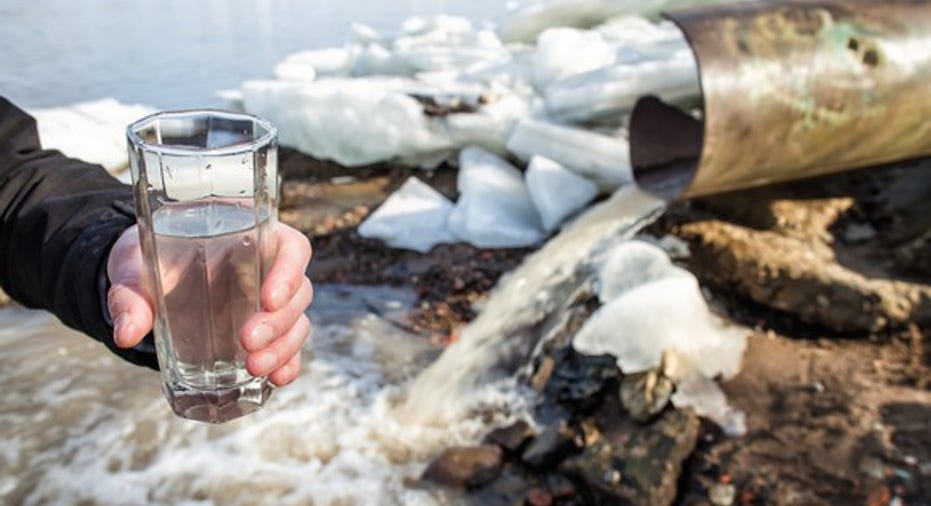 What happened
Shares of specialty chemical manufacturer Chemours (NYSE: CC) jumped over 16% Monday morning after it announced a $670.7 million settlement in a chemical pollution case from previous chemical processing activities that contaminated drinking water in Ohio. The company and its former parent, DuPont (NYSE: DD), will each pay half of the settlement amount to cover all of the roughly 3,500 outstanding claims. It removes a dark cloud that was hanging over the company, but investors may want to temper their excitement.
So what
Chemours is a leading producer of titanium dioxide products and fluoroproducts. The former are commonly used in everyday applications, such as providing the UV-blocking properties of sunscreen, and are relatively easy to manufacture in massive quantities without issues. The latter are commonly used in non-stick products, such as energy-efficient water filters and Teflon, but previously required highly toxic intermediates to manufacture. That includes a compound called perfluorooctanoic acid, or PFOA, which was at the root of the settlement agreement announced Monday. This is being referred to as the "PFOA litigation" in Ohio, although the manufacturing facility was located in West Virginia.
Image source: Getty Images.
PFOA has been a huge headache for DuPont and, since the spinoff, Chemours, which now owns all of the former's previous fluoroproduct processing facilities. Investors who have read through SEC filings will find a healthy volume of text dedicated to past and present lawsuits around the globe stemming from the compound. It was used for years to manufacture valuable fluoroproducts, but researchers only recently linked exposure to a range of health issues including pregnancy-induced hypertension, kidney cancer, testicular cancer, thyroid disease, ulcerative colitis, and even high cholesterol. Worse, it doesn't take much exposure to PFOA to be at risk. In 2016 the U.S. Environmental Protection Agency set an exposure limit in drinking water to 0.07 parts per billion. By comparison, the EPA has established a safe level of exposure to lead in drinking water at 15 ppb.
Given the growing body of evidence linking PFOA exposure to harmful and life-threatening health effects, and an explosion of such diseases in towns that had their water supply intertwined with previous fluoroproduct manufacturing facilities, this just-settled case wasn't going to end well for DuPont -- the named defendant in the litigation -- or Chemours. But this probably isn't over.
The Ohio settlement actually includes a provision that considers the possibility all health-related issues from PFOA exposure won't be accounted for with the initial $670.7 million. Every five years after the settlement date, if additional costs are incurred, Chemours will pay the first $25 million and DuPont will pay up to an additional $25 million.
It gets worse when investors consider that Chemours owns fluoroproduct manufacturing facilities in North Carolina, New Jersey, the Netherlands, China, and Japan that had previously used PFOA. There could be additional (and expensive) lawsuits and settlements in the future.
Now what
There isn't much reason to be excited about the settlement except for the fact that DuPont agreed to pay half of the upfront litigation costs, which it had vigorously fought in the past. That may not be the case if future lawsuits are brought against the companies. Either way, Chemours will need to spend nearly one-third of its cash balance to settle the current lawsuit, and it wasn't exactly an attractive stock before Monday.
10 stocks we like better than ChemoursWhen investing geniuses David and Tom Gardner have a stock tip, it can pay to listen. After all, the newsletter they have run for over a decade, Motley Fool Stock Advisor, has tripled the market.*
David and Tom just revealed what they believe are the 10 best stocks for investors to buy right now and Chemours wasn't one of them! That's right -- they think these 10 stocks are even better buys.
Click here to learn about these picks!
*Stock Advisor returns as of February 6, 2017
Maxx Chatsko has no position in any stocks mentioned. The Motley Fool has no position in any of the stocks mentioned. The Motley Fool has a disclosure policy.