Here's Why CF Industries Fell 14% in March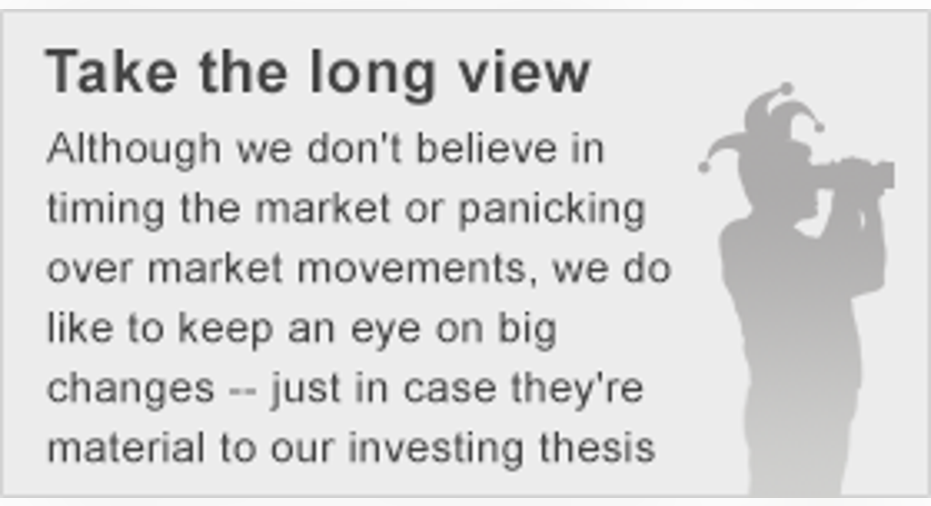 What: Shares of nitrogen fertilizer manufacturer CF Industries declined 14% in March after shares gave back gains from a frantic surge in share price at the end of February. That leaves the stock price at levels last seen in late 2011.
So what: After hitting all-time highs near $70 per share in July 2015, CF Industries has lost more than 50% of its value. Continued weakness in global grain prices has pressured farmers to tighten their belts, which means purchasing fewer seeds, crop-protection tools, and fertilizers. That trend has forced nearly all agricultural companies to lower prices and eroded the company's net income in 2015 compared to 2014, despite maintaining manufacturing volumes and enjoying a 27% drop in natural gas prices.
While the announcement of full-year earnings in mid-February brought investors temporary relief, the gains were given back in March on the heels of continued pessimism in commodity markets. That gets worse when you consider that CF Industries' cash position has dwindled from nearly $2 billion at the end of 2014 to just $286 million at the end of 2015. Such a low cash balance could put the company's dividend in jeopardy.
Now what: The fertilizer industry is, to put it mildly, struggling. But the driving forces are mostly out of its control. Investors in CF Industries who remain optimistic about the future of agriculture and need for crop-enhancing tools will need to be patient, although dividend cuts may be on the way if fertilizer selling prices don't recover soon.
The article Here's Why CF Industries Fell 14% in March originally appeared on Fool.com.
Maxx Chatsko has no position in any stocks mentioned. Follow him on Twitter to keep up with developments in the engineered biology field.The Motley Fool has no position in any of the stocks mentioned. Try any of our Foolish newsletter services free for 30 days. We Fools may not all hold the same opinions, but we all believe that considering a diverse range of insights makes us better investors. The Motley Fool has a disclosure policy.
Copyright 1995 - 2016 The Motley Fool, LLC. All rights reserved. The Motley Fool has a disclosure policy.