Here's Why Calithera Biosciences Stock Gained as Much as 16.4% Today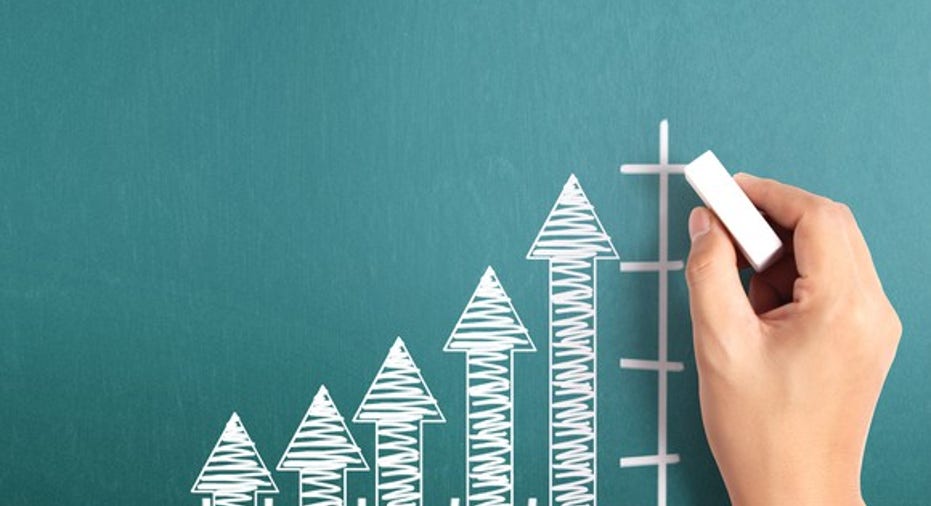 What happened
Shares of clinical-stage biopharma Calithera Biosciences (NASDAQ: CALA) rose over 16% today after the company announced first-quarter 2017 financial results after the market closed yesterday. The pre-revenue company had little to report other than a strong cash position of $207 million at the end of March and updates on several clinical programs.
However, this morning Calithera made a separate announcement that it had expanded a collaboration with Bristol-Myers Squibb (NYSE: BMY). The pair were already evaluating a combination therapy with Calithera's CB-839 and Squibb's fast-growing blockbuster cancer drug Opdivo in clear cell renal cell carcinoma, and will now evaluate the same combination in non-small cell lung cancer and melanoma. As of 2:59 p.m. EDT, the stock had settled to a 15.7% gain.
Image source: Getty Images.
So what
Opdivo became the best-selling drug for Bristol-Myers Squibb in 2016 -- just its second full year on the market -- with sales of $3.8 billion. It followed up with $1.13 billion in revenue during the first quarter of this year. It's the biopharma leader's newest drug and boasts the longest patent protection of any marketed products in the current portfolio. In other words, Opdivo is one of the company's crown jewels.
The future looks incredibly bright for the product. From the beginning of the year through April, Bristol-Myers Squibb announced 14 new developments for the blockbuster drug -- either additional trials, trial updates, or approvals in new indications.
Today's announcement of an expanded collaboration with Calithera Biosciences fits that trend. Specifically, the pair will evaluate a combination therapy of Opdivo and the drug candidate CB-839 as a potential treatment for non-small cell lung cancer and melanoma. Preclinical data for CB-839 suggest it could work to enhance the effects of checkpoint inhibitors by starving cancer cells of a key nutrient called glutamine, and could even reverse resistance of tumor cells to checkpoint inhibitors, such as Opdivo.
Now what
It's still very early in the collaboration and, importantly, in the clinical life of CB-839. The drug candidate is still working its way through phase 1/2 clinical trials. Therefore, any potential approval is years away. Depending on the outcome, however, it could prove to be a valuable asset to Bristol-Myers Squibb, which has several checkpoint inhibitors on the market and in development. For now, investors in Calithera Biosciences are required to play the long game for the company's early stage pipeline.
10 stocks we like better than Bristol-Myers SquibbWhen investing geniuses David and Tom Gardner have a stock tip, it can pay to listen. After all, the newsletter they have run for over a decade, Motley Fool Stock Advisor, has tripled the market.*
David and Tom just revealed what they believe are the 10 best stocks for investors to buy right now... and Bristol-Myers Squibb wasn't one of them! That's right -- they think these 10 stocks are even better buys.
Click here to learn about these picks!
*Stock Advisor returns as of May 1, 2017
Maxx Chatsko has no position in any stocks mentioned. The Motley Fool has no position in any of the stocks mentioned. The Motley Fool has a disclosure policy.