Here's Why Bunge Rose 19.2% in February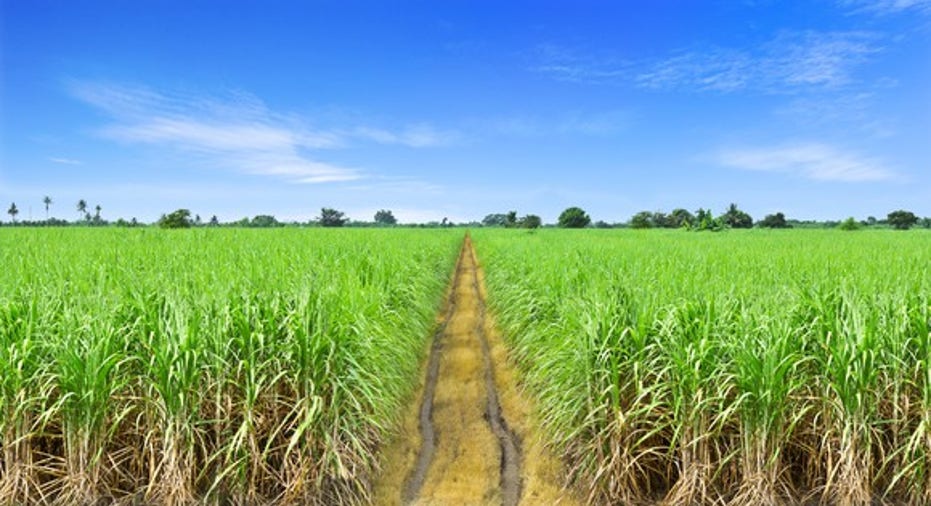 What happened
Shares of agribusiness and food products leader Bunge (NYSE: BG) gained over 19% in February after the company reported fourth-quarter and full-year 2016 financial results. It was one of the stock's best months ever and added over $1.8 billion to the company's market cap.
So what
Why are investors so optimistic about the stock? Bunge turned in a strong year despite global headwinds in its key markets. A focus on operational efficiency delivered $135 million in incremental benefits in 2016. Capital expenditures came in $66 million below guidance. And its three smallest segments -- food and ingredients, sugar and bioenergy, and fertilizer -- contributed a combined $143 million more in income before interest and tax (EBIT) compared to 2015. That wasn't enough to offset a year-over-year EBIT decrease of $272 million from the company's monstrous agribusiness segment, but it was a pleasant surprise for investors.
Image source: Getty Images.
More importantly, management expects the company to capitalize on several favorable trends in 2017 that will provide a significant boost to Bunge's performance compared to last year. Stronger margins in soybeans and record harvests in South America will allow EBIT from the agribusiness segment to return to historical levels. That would amount to an increase of $113 million to $268 million compared to 2016.
Meanwhile, the three smaller segments are poised to deliver higher profits in the year ahead, too. Higher sugar margins and an excellent hedge position are expected to allow sugar and bioenergy to achieve substantially higher EBIT, while the fastest-growing food and ingredients segment will continue to reward investors.
Data source: Bunge.
Now what
Efforts to improve operational efficiency and invest in high-margin products within its food and ingredients segment were promised to pay off for Bunge shareholders in the long term -- and it appears that the strategy will start to be proven in 2017. It may not be all smooth sailing in the year ahead, but investors clearly have plenty of reason to be optimistic.
10 stocks we like better than BungeWhen investing geniuses David and Tom Gardner have a stock tip, it can pay to listen. After all, the newsletter they have run for over a decade, Motley Fool Stock Advisor, has tripled the market.*
David and Tom just revealed what they believe are the 10 best stocks for investors to buy right now... and Bunge wasn't one of them! That's right -- they think these 10 stocks are even better buys.
Click here to learn about these picks!
*Stock Advisor returns as of February 6, 2017
Maxx Chatsko has no position in any stocks mentioned. The Motley Fool has no position in any of the stocks mentioned. The Motley Fool has a disclosure policy.