Here's Why Aurinia Pharmaceuticals Dropped 25.5% at the Opening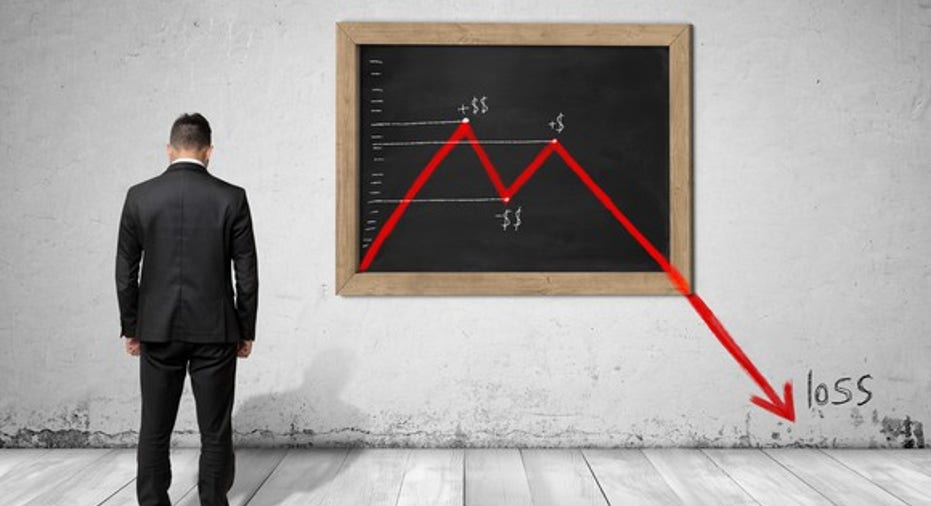 What happened
Shares of clinical-stage drug developer Aurinia Pharmaceuticals (NASDAQ: AUPH) were down over 25% this morning after an announcement of the pricing of a share offering was issued. The company will offer 22.3 million shares for $6.75 per share, which will raise gross proceeds of $150.5 million.
To put that into perspective, there are only 53.45 million shares outstanding today, and the company ended 2016 with less than $40 million in cash. In other words, the number of shares will be diluted by 41.7%, and the company will more than quadruple its cash.
Image source: Getty Images.
So what
The stock has recently been trading north of $10 per share, so offering shares at just $6.75 each may seem as if investors are getting a raw deal. However, keep in mind that the stock began 2017 at just $2 per share. Management is wise to take advantage of the recent run-up.
While investors are not happy with the dilution, padding the balance sheet with cash will be very beneficial as Aurinia Pharmaceuticals initiates a phase 3 trial for its lead drug candidate, voclosporin, in treating lupus nephritis. The trial will commence in the second quarter. The drug cruised through a phase 2b trial in 2016 and 2017 on its way to becoming the first drug to demonstrate a clear benefit for the disease. That allowed the company to sneak a presentation into the upcoming National Kidney Foundation 2017 Spring Clinical Meetings at the very last minute.
The share offering is another sign that management is preparing for the drug's eventual marketing approval.
Now what
Even with today's decline, Aurinia Pharmaceuticals stock is still sitting on gains of close to 300% for the year. Adding cash now, ahead of a phase 3 trial and potential marketing preparations, is a strategic move by management dealing with an incredibly hot stock price. The dilution may take a bite out of long-term returns, but investors wouldn't have gotten very far with the company's $40 million cash balance from the end of December anyway.
10 stocks we like better than Aurinia PharmaceuticalsWhen investing geniuses David and Tom Gardner have a stock tip, it can pay to listen. After all, the newsletter they have run for over a decade, Motley Fool Stock Advisor, has tripled the market.*
David and Tom just revealed what they believe are the 10 best stocks for investors to buy right now... and Aurinia Pharmaceuticals wasn't one of them! That's right -- they think these 10 stocks are even better buys.
Click here to learn about these picks!
*Stock Advisor returns as of February 6, 2017
Maxx Chatsko has no position in any stocks mentioned. The Motley Fool has no position in any of the stocks mentioned. The Motley Fool has a disclosure policy.