Here's Why Arena Pharmaceuticals Rose as Much as 18.3% Today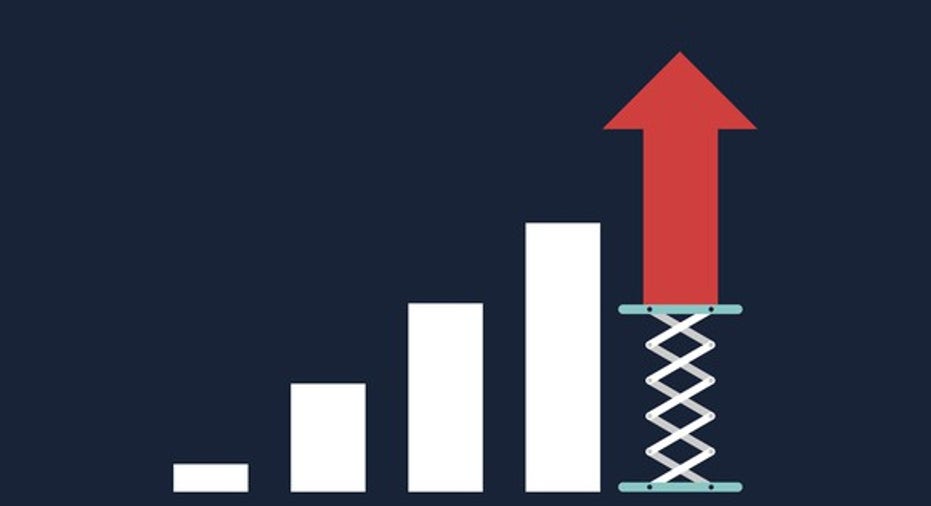 What happened
Shares of small molecule pharmaceutical developer Arena Pharmaceuticals (NASDAQ: ARNA) rose over 18% Friday after an analyst initiated coverage, slapped an "outperform" rating on the stock, and announced a price target of $5 per share. That analyst happened to be Leerink, which is based in Boston and considered to be a leading investment bank specializing in healthcare companies.
In particular, Leerink is drawn to Arena Pharmaceuticals for its new focus and what analysts consider "blockbuster potential" with several best-in-class opportunities for a robust mid-stage pipeline. As of 3:43 p.m. EDT, the stock had settled to a 15.6% gain.
Image source: Getty Images.
So what
The small pharma company has been transitioning away from its first marketed drug, the weight loss treatment Belviq, which has failed to gain much traction with doctors and patients. In January, it announced amended terms for development and marketing of the drug, which will now be fully owned by partner Eisai. Arena Pharmaceuticals will receive $23 million in cash payments, up to $80 million in cost relief for manufacturing and ongoing development programs, and royalties on global sales. Aside from that, it will focus exclusively on its own pipeline.
Investors will get a better glimpse of the pipeline's potential in 2017 when multiple phase 2 trials report data. The readouts start this July with ralinepag in treating pulmonary arterial hypertension, a lung and heart disease. The drug candidate will also release phase 1 data in the second quarter comparing a twice-daily dose with a new once-daily dose. The results of both will affect the design of any potential phase 3 study.
The second-leading drug candidate, etrasimod, is being evaluated in four phase 2 trials as a treatment for various autoimmune diseases. The first data readout in ulcerative colitis is expected by the end of 2017. Two more phase 2 studies are currently enrolling patients, while a fourth will be initiated later this year.
Now what
A favorable rating from a leading analyst is a good sign for investors. That, coupled with a flurry of pipeline activity, is fueling enthusiasm for Arena Pharmaceuticals stock. While most of the pipeline programs are currently wholly owned -- and being backed by roughly $150 million in cash on hand -- excellent data from phase 2 trials could draw interest from larger pharmaceutical companies. That could be a big vote of confidence for the company's new direction, and help offset expensive late-stage trials and potential marketing activities. For now, however, investors have to patiently wait for data from mid-stage trials later this year and in 2018.
10 stocks we like better than Arena PharmaceuticalsWhen investing geniuses David and Tom Gardner have a stock tip, it can pay to listen. After all, the newsletter they have run for over a decade, Motley Fool Stock Advisor, has tripled the market.*
David and Tom just revealed what they believe are the 10 best stocks for investors to buy right now... and Arena Pharmaceuticals wasn't one of them! That's right -- they think these 10 stocks are even better buys.
Click here to learn about these picks!
*Stock Advisor returns as of May 1, 2017
Maxx Chatsko has no position in any stocks mentioned. The Motley Fool has no position in any of the stocks mentioned. The Motley Fool has a disclosure policy.