Here's Why Aratana Therapeutics Inc. Is Getting Clobbered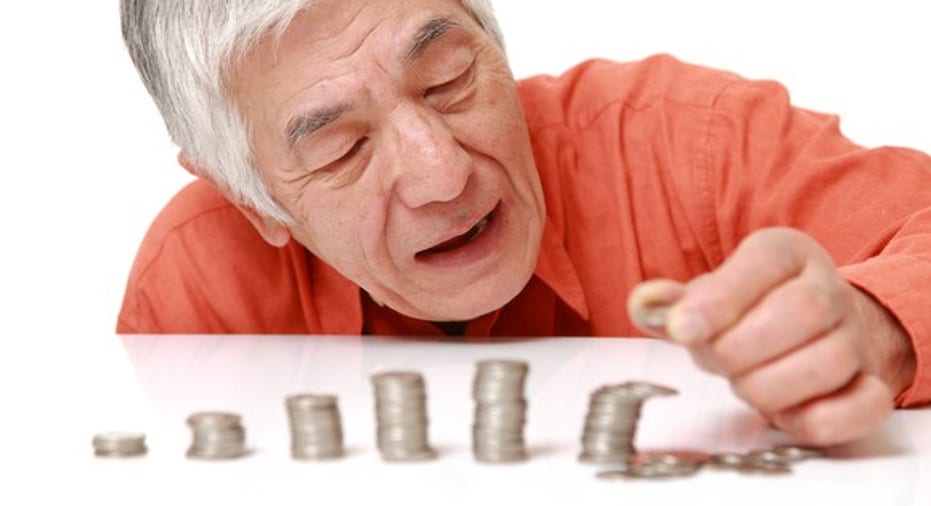 What happened
After reporting fourth-quarter earnings that came up short of expectations, shares ofAratana Therapeutics(NASDAQ: PETX),a biotech company focused on pet health,fell by 21% as of 1:40 p.m. Tuesday.
So what
Here's a review of the headline numbers from thefourth quarter:
Revenue for the period came in at $292,000, which was primarily generated from sales of the company's drugNocita. This compound became commercially available in late 2016 and is used as alocal post-operative analgesia for ligament surgery in dogs. By contrast, Wall Street was expecting $923,000 in total revenue for the quarter.
Net loss was $23.3 million, or $0.64 per share. This figure was much higher than the $12.9 million net loss that was recorded in the year-ago period and also exceeded the $0.43 loss that analysts were expecting. However, it is worth noting that the company recorded a $10.7 million writedown on inventory and intangible assets during the fourth quarter.
Image source: Getty Images.
And for the full year 2016:
Total revenue was $38.6 million. A large majority of this total was generated from a substantial upfront payment related to the collaboration agreement with Elanco Animal Health, a division ofEli Lilly.
Net loss was$33.6 million, or $0.95 per share. The total impairment charges for the year were $15.1 million.
At year end, Aratana's cash balance was $88.7 million. Management believes this will be enough capital to fund operations through the first quarter of 2018.
The lower than hoped for quarterly sales and higher than expected loss appear to be the primary reasons behind Tuesday's drubbing.
Now what
This is the second time this quarter that Aratana's stock has taken a big plunge. Shares also dropped in early February after management said the FDA's Center for Veterinary Medicine wanted more information related to the company's transfer of its drug Entyce to a new manufacturer. The request is expected to delay thedrug's launch until late 2017, which means it is going to take Aratanamore than a year to bring this drug to market. That's not good news for any company, let alone a cash-strapped, small-cap biotech.
With losses continuing to pile up, Aratana is likelygoing to have to raise capital sometime soon. Given the stock's recent drubbing, hitting up shareholders for extra cash is likely to be an unappealing option. That makes me think potential investors should remain on the sidelines until we know more about the company's financial plans.
10 stocks we like better than Aratana TherapeuticsWhen investing geniuses David and Tom Gardner have a stock tip, it can pay to listen. After all, the newsletter they have run for over a decade, Motley Fool Stock Advisor, has tripled the market.*
David and Tom just revealed what they believe are the 10 best stocks for investors to buy right now... and Aratana Therapeutics wasn't one of them! That's right -- they think these 10 stocks are even better buys.
Click here to learn about these picks!
*Stock Advisor returns as of February 6, 2017
Brian Feroldi has no position in any stocks mentioned. The Motley Fool has no position in any of the stocks mentioned. The Motley Fool has a disclosure policy.