Here's Why Anavex Life Sciences Corp. Surged Today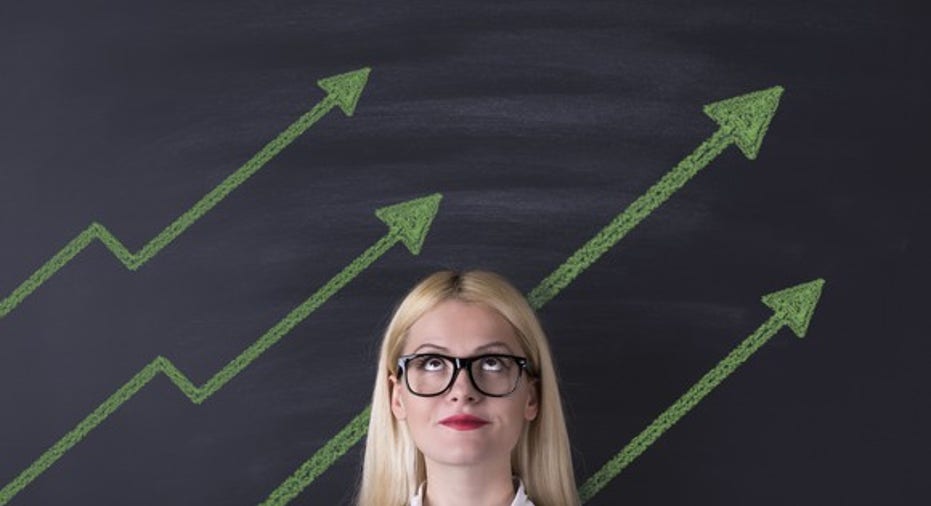 What happened
Shares of Anavex Life Sciences Corp. (NASDAQ: AVXL), a clinical-stage biotech focused on neurological disorders, popped up by a double-digit percentage near the open, but settled down to a 6.7% gain as of 12:20 p.m. EST on Tuesday. A stronger cash position and reduced expenses gave the market a reason to cheer.
So what
Anavex brought its cash balance to about $21.2 million to end 2016, from about $9.2 million at the end of September. It also narrowed its losses to $3.2 million during the quarter ending in December, from about $4.0 million during the previous-year period.
Image source: Getty Images.
According to management, the company is now able to begin the first placebo-controlled trials with its lead candidate, Anavex 2-73, in Alzheimer's disease, Parkinson's disease, and Rett syndrome. It's not clear why the stock pulled back after its initial pop, but I'd say investors aren't very confident about the company's ability to shepherd its candidate through a single controlled study, much less three.
Now what
Rett syndrome is a rare neurodevelopmental disorder that lacks available treatment options. Successful results from a controlled trial planned for this year would certainly send the stock climbing. Without any previous controlled studies with the candidate in this population, though, it's impossible to gauge its chances of success.
In January, Anavex received a $600,000 grant, which could increase, to help cover the majority of a phase 2 study with Anavex 2-73 in Rett syndrome. Management insists it can run clinical trials at a fraction of the expenses its peers generally incur, but I'd be shocked if it can complete a study for such a tiny sum.
The Alzheimer's and Parkinson's studies planned for this year should be a great deal more costly given the prevalence of the two diseases. Shareholders should brace for more value-diluting share offerings.
If we had a better idea of how well Anavex 2-73 might perform against a placebo in any of these indications, it might be worth the risk. Unfortunately, the company has only sponsored one clinical trial with 32 Alzheimer's disease patients, which didn't include a control group for comparison. Until there's more data, I suggest watching this story unfold from a safe distance.
10 stocks we like better than Anavex Life SciencesWhen investing geniuses David and Tom Gardner have a stock tip, it can pay to listen. After all, the newsletter they have run for over a decade, Motley Fool Stock Advisor, has tripled the market.*
David and Tom just revealed what they believe are the 10 best stocks for investors to buy right now... and Anavex Life Sciences wasn't one of them! That's right -- they think these 10 stocks are even better buys.
Click here to learn about these picks!
*Stock Advisor returns as of February 6, 2017
Cory Renauer has no position in any stocks mentioned. The Motley Fool has no position in any of the stocks mentioned. The Motley Fool has a disclosure policy.