Here's Why Anadarko Petroleum Corporation Sank 11.1% in November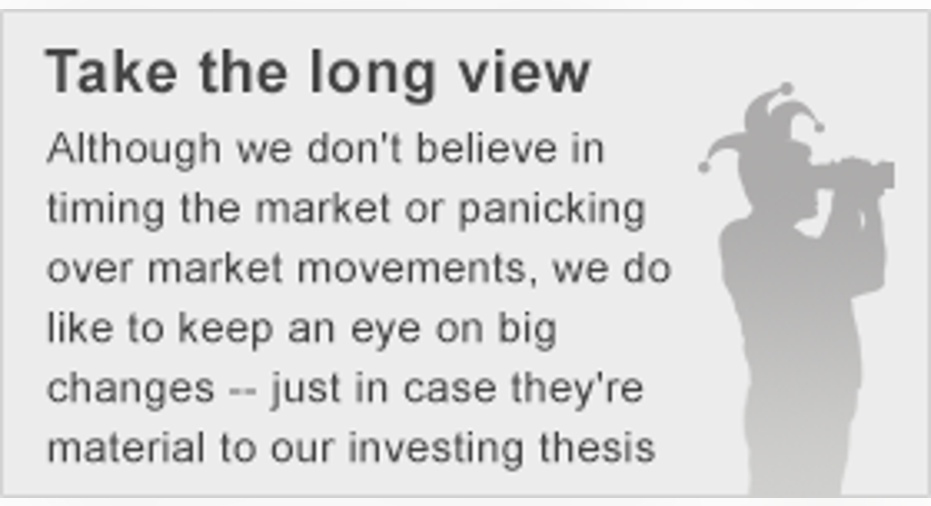 What: November was a rough month for Anadarko Petroleum after news leaked out that it was courting rival Apache . Not only did Apache resist its overtures, but analysts widely panned the move.
So what: Reports surfaced in early November that Apache had rejected an unsolicited takeover approach from an unidentified party and was said to be working on a defense. That sent the market into speculation mode, with most analysts suggesting one of the big oil giants being the likely suitor. The next day, however, it was reported that Anadarko Petroleum was the company in question and that it had withdrawn its merger proposal after it couldn't reach a deal.
Analysts didn't like the idea, with Oppenheimer saying the two companies "were not a good fit." Further, it suggested that the offer was more of a pre-emptive action by Anadarko Petroleum to ward off any potential competitors from making a bid.
In the end, Anadarko ended up looking weak because it made a feeble attempt to acquire what wasn't a great target. That weakness, when combined with continued pressure on crude prices, really weighed on Anadarko's stock during the month.
Now what: Anadarko, like a lot of its peers, is in a bit of quandary right now. The current stand-alone company has a number of challenges to work through if $40 a barrel is the new normal for oil. Mergers to improve scale or financials, which would have been the case with the proposed Anadarko-Apache tie-up, might be the best solution for these companies. That said, the problem is that no one can agree on a fair price, which is why volatility and uncertainty will continue to rule the oil patch until oil and gas prices improve or a merger wave finally hits.
The article Here's Why Anadarko Petroleum Corporation Sank 11.1% in November originally appeared on Fool.com.
Matt DiLallo has no position in any stocks mentioned. The Motley Fool has no position in any of the stocks mentioned. Try any of our Foolish newsletter services free for 30 days. We Fools may not all hold the same opinions, but we all believe that considering a diverse range of insights makes us better investors. The Motley Fool has a disclosure policy.
Copyright 1995 - 2015 The Motley Fool, LLC. All rights reserved. The Motley Fool has a disclosure policy.