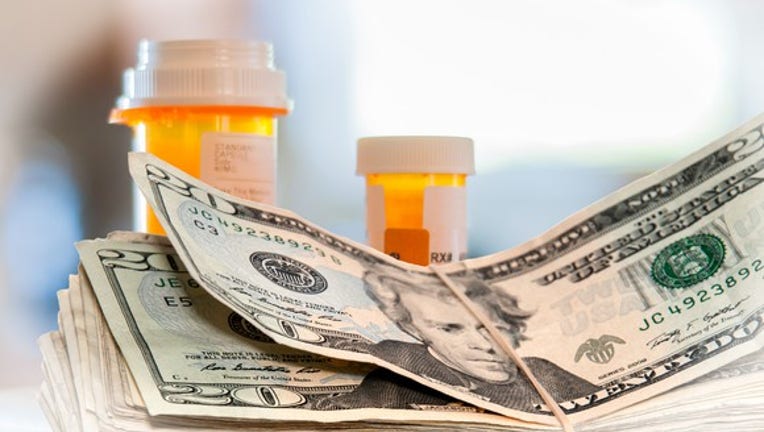 What happened
In response to the company reporting a series of positive developments, shares of biotech giant Amgen (NASDAQ: AMGN) gained 10.5% in February, according to data fromS&P Global Market Intelligence.
Image source: Getty Images.
So what
Here's a review of the key events that caused shares to rally:
Amgen started the month on a positive note by announcing that its FOURIER trial showed that using Repatha-- the company's new cholesterol-lowering drug -- "significantly" reduced the risk of cardiovascular events in patients with clinically evident atherosclerotic cardiovascular disease.
The company reported that its fourth-quarter revenue grew by 8% and that non-GAAP EPS increased by 11%. Both of these figures compared favorably to market watchers' expectations.
Amgen announced that the Food and Drug Administration (FDA) approved Parsabiv as a treatment for secondary hyperparathyroidism in adult patients with chronic kidney disease on hemodialysis.
The company announced that it successfullysubmitted a supplemental Biologics License Application to the FDA for Blincyto, the company's treatment for acute lymphoblastic leukemia. Management believes that this additional datasupport a label expansion claim for the drug.
Amgen announced that the European Commission has approved a new single-dose delivery option of Repatha. This new product combines an automated mini-doserwith a pre-filled cartridge, providing patients with a hands-free way to inject themselves.
Amgen announcedpositive results its Phase 3 ENDEAVOR trial, which was a head-to-head study testing its multiple myeloma drug Kyprolis versus Takeda's Velcade. The data showed that using Kyrplois led to a statistically significantimprovement in overall survival.
Given the slew of positive updates, it is easy to understand why shares rallied.
Now what
For 2017, management is guiding for revenue to land between $22.3 billion and $23.1 billion, the midpoint of which suggests a 1% decline when compared to 2016. Thankfully, the picture looks a bit brighter on the bottom line. Amgen is guiding for non-GAAP EPS in 2017 to land between $11.80 and $12.60. By contrast, non-GAAP EPS in 2016 was $11.65, so the midpoint of this range represents a 5% jump. Given Amgen's long history of providing conservativeguidance, it is possible that management is sandbagging a bit. If true, then buying shares today could prove to be a profitable move.
10 stocks we like better than AmgenWhen investing geniuses David and Tom Gardner have a stock tip, it can pay to listen. After all, the newsletter they have run for over a decade, Motley Fool Stock Advisor, has tripled the market.*
David and Tom just revealed what they believe are the 10 best stocks for investors to buy right now... and Amgen wasn't one of them! That's right -- they think these 10 stocks are even better buys.
Click here to learn about these picks!
*Stock Advisor returns as of February 6, 2017
Brian Feroldi has no position in any stocks mentioned. The Motley Fool has no position in any of the stocks mentioned. The Motley Fool has a disclosure policy.