Here's Why American Airlines Just Invested in China's Biggest Airline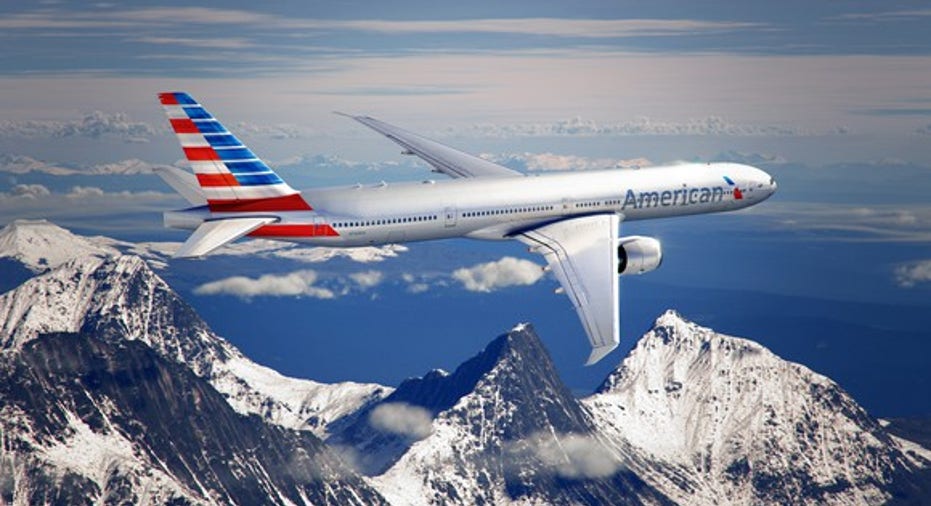 On Tuesday, American Airlines (NASDAQ: AAL) announced that it would spend $200 million to buy a small 2.76% stake in China Southern Airlines, the largest airline in China. The two airlines will also form a strategic partnership, cooperating in the fast-growing U.S.-China air travel market.
Making this investment was probably a wise move on American Airlines' part. China is the most important growth market for international air travel, and American is well behind rivals Delta Air Lines (NYSE: DAL) and United Continental (NYSE: UAL) there. Unfortunately, even with this deal, it will likely stay in last place in China.
American Airlines is eager to improve its positioning in China. Image source: American Airlines.
Delta and United are strong in China
United Airlines has historically had the strongest route network to Asia of the U.S. legacy carriers. Its hub in San Francisco is widely acknowledged to be the best legacy carrier hub on the West Coast, and United also flies to Asia from several other big hubs -- most notably Chicago and Newark.
In recent years, United Airlines has used its strong San Francisco hub as a springboard for growth into China's interior. American, Delta, and United all fly to Beijing, Shanghai, and Hong Kong. But United is alone in flying nonstop from the U.S. to cities like Chengdu, Hangzhou, and Xi'an. Additionally, it has a codeshare partnership with Air China to provide connecting service beyond Beijing to other destinations in China.
Delta Air Lines has also historically had a strong position in Asia because Northwest Airlines (which merged with Delta about a decade ago) had a big hub in Tokyo. Still, Delta doesn't offer service to any cities in China aside from Beijing, Shanghai, and Hong Kong.
Without a big West Coast hub like San Francisco, it would be hard for Delta to add much direct service to cities other than the three big gateways. Instead, in July 2015, Delta Air Lines announced a $450 million investment in China Eastern Airlines (good for a 3.55% stake) and a new partnership with that carrier.
China Eastern operates its main hub in Shanghai. The partnership with Delta allows travelers to easily connect between Delta's existing flights to Shanghai and China Eastern's flights from there to dozens of smaller cities in China. Delta hopes to expand and deepen this alliance significantly over time.
American Airlines bolsters its position
American Airlines is essentially copying Delta's strategy by partnering up with China Southern. The two carriers will form codeshare and interline agreements to allow passengers to connect between their flights in several key cities.
China Southern Airlines is the largest carrier in China. Image source: Pixabay.
Ultimately, American Airlines customers will be able to connect on China Southern to nearly 40 destinations beyond Beijing and more than 30 destinations beyond Shanghai. China Southern customers flying to the U.S. will be able to connect to nearly 80 destinations on American Airlines via New York, Los Angeles, and San Francisco.
However, while American Airlines president Robert Isom called the carriers' route networks "highly complementary," that's a bit of a stretch. China Southern's main hub is actually in Guangzhou, a city that American doesn't serve. Meanwhile, New York and Los Angeles may be the two biggest cities in the U.S., but they are two of American Airlines' smallest hubs. And American doesn't even have a hub in San Francisco.
Still more work to be done
American Airlines will have a much better position in China after it finishes implementing the new codeshare and interline agreements with China Southern. But it will still probably be in third place in China among the "Big Three," albeit no longer a distant third.
In the long run, American Airlines and China Southern need to create direct connections between their biggest hubs to enable more connecting itineraries. Flights from Dallas-Fort Worth and Chicago to Guangzhou would go a long way toward maximizing the value of this new partnership.
Unfortunately, flights between the U.S. and China's Tier 1 airports (such as Beijing, Shanghai, and Guangzhou) are virtually maxed out under the current bilateral aviation agreement. Until those flight limits are revised higher, American Airlines and China Southern won't even have the opportunity to reshape their route networks to reflect the new alliance.
10 stocks we like better than American Airlines GroupWhen investing geniuses David and Tom Gardner have a stock tip, it can pay to listen. After all, the newsletter they have run for over a decade, Motley Fool Stock Advisor, has tripled the market.*
David and Tom just revealed what they believe are the 10 best stocks for investors to buy right now... and American Airlines Group wasn't one of them! That's right -- they think these 10 stocks are even better buys.
Click here to learn about these picks!
*Stock Advisor returns as of February 6, 2017
Adam Levine-Weinberg owns shares of Delta Air Lines. The Motley Fool has no position in any of the stocks mentioned. The Motley Fool has a disclosure policy.