Here's Where Kinder Morgan Sees Some Green Shoots in the Energy Market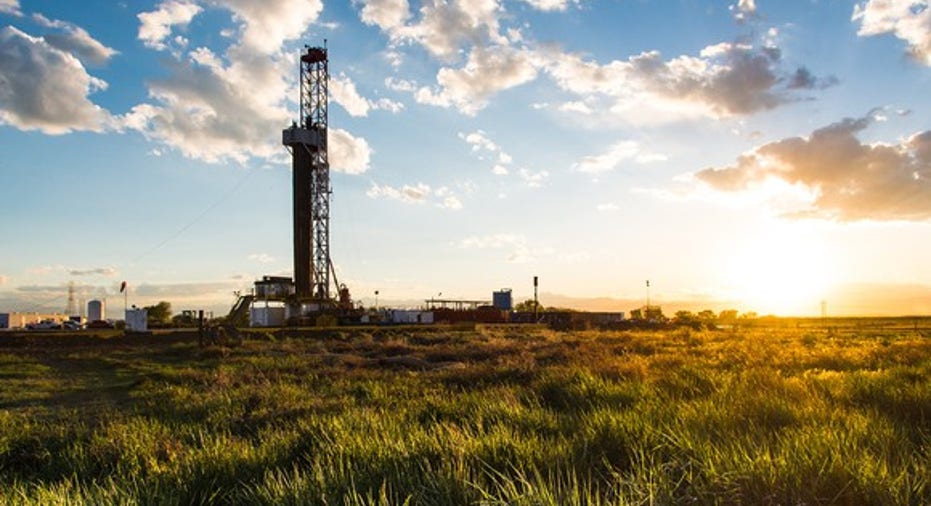 As one of the largest energy infrastructure companies in North America, Kinder Morgan (NYSE: KMI) has unique insight into what's going on in the oil and gas market. In fact, by taking a closer look at the change in the volumes flowing through its system, the company can take the pulse of the industry. Because those volumes have been increasing recently, it can be interpreted to mean that the energy market is getting better. Here's where Kinder Morgan is seeing positive signs and what that portends for its future.
Natural gas demand was strong
On the company's fourth-quarter conference call, CEO Steve Kean detailed several "green shoots" that suggest a recovery is underway in the energy market. First, Kean said that the company saw "record-setting days" of demand on two of its larger gas pipeline systems during the fourth quarter. Next, Kean noted that price volatility increased, enabling the company's natural gas storage business to capture opportunities in the marketplace both in late 2016 and earlier this year.
Furthermore, Kean pointed out that "we had about 0.5 BCF of new, natural gas capacity sign-ups." He added, "A little less than 100 of that, it was about 60 of that, was existing capacity, bringing the total over the last three-year period up to 8.7 BCF." In other words, customer demand for gas capacity was so strong that the company not only filled out some existing capacity on its system, but it will need to invest capital in adding capacity to meet this demand. In fact, Kean noted that it added $167 million of new capital investments during the quarter, bringing its full-year total to $740 million.
Image source: Kinder Morgan Inc.
As Kean pointed out:
Here, Kean notes that rising rig counts in the Eagle Ford and Haynesville suggest that higher volumes should follow in the future. For example, Chesapeake Energy (NYSE: CHK) plans to run three to four rigs in the Eagle Ford this year and another two to three rigs in the Haynesville, which are part of its plan to boost totalproduction by 7% over the course of the year. Also, Chesapeake said that it expects output to increase another 15% in 2018. Meanwhile, in the Bakken,Continental Resources (NYSE: CLR) plans to increase oil production by 29% and gas production by 12% over the course of this year. One of the drivers of Continental Resources' growth is its decision to finish 131 drilled uncompleted wells during 2017 as well as drilling and completing 17 more. As producers drill more wells to grow output, it could open the door for Kinder Morgan to invest additional capital in expanding its natural gas pipeline capacity.
Image source: Anadarko Petroleum.
Oil production is starting to pick back up
Turning his attention to the oil market, Kean said:
Another thing Kean emphasizes is the noticeable shift in ownership of Eagle Ford shale acreage recently, which should lead to more drilling. One prime example was Sanchez Energy's (NYSE: SN) decision to team up with private equity juggernaut Blackstone Group (NYSE: BX) to acquire Anadarko Petroleum's (NYSE: APC) position in the Eagle Ford. Due to lower oil prices, Anadarko had been using that position to generate free cash flow. However, Sanchez plans to use it to fuel production growth. In fact, Sanchez now expects its pro forma production to grow at a 10% compound annual rate over the next three years while living within cash flow at current prices. As more producers join Sanchez and start ramping up production, it should drive additional oil volumes through Kinder Morgan's Eagle Ford assets.
Investor takeaway
Kinder Morgan is starting to see more volumes flow through its natural pipelines, suggesting that conditions are getting better. It also sees more oil rigs going back to work now that cash-strapped producers have offloaded acreage to others, which should drive oil volume growth in the future. These green shoots suggest better days lie ahead for Kinder Morgan.
10 stocks we like better than Kinder MorganWhen investing geniuses David and Tom Gardner have a stock tip, it can pay to listen. After all, the newsletter they have run for over a decade, Motley Fool Stock Advisor, has tripled the market.*
David and Tom just revealed what they believe are the 10 best stocks for investors to buy right now... and Kinder Morgan wasn't one of them! That's right -- they think these 10 stocks are even better buys.
Click here to learn about these picks!
*Stock Advisor returns as of February 6, 2017
Matt DiLallo owns shares of Kinder Morgan and has the following options: short January 2018 $30 puts on Kinder Morgan and long January 2018 $30 calls on Kinder Morgan. The Motley Fool owns shares of and recommends Kinder Morgan. The Motley Fool has a disclosure policy.