Here's What Verizon's CFO Wants Investors to Know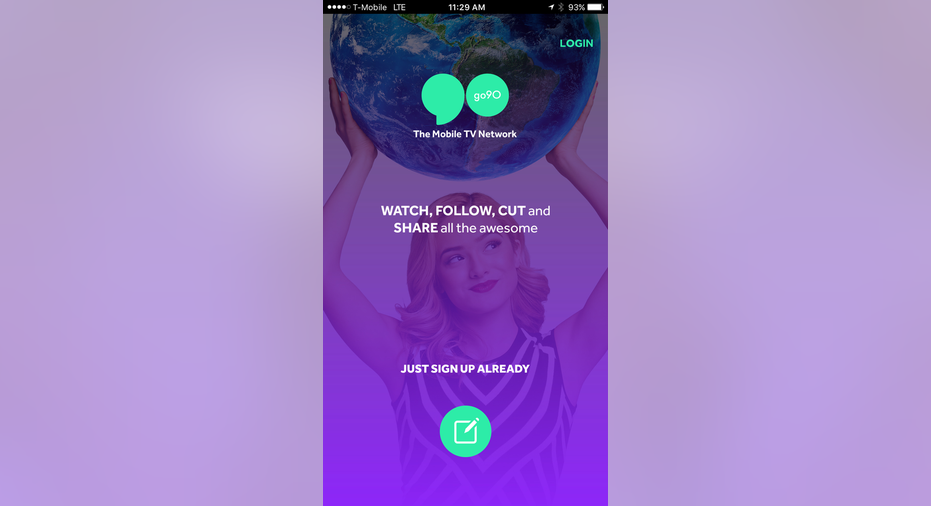 Verizon CFO Fran Shammo believes his company operates in a growth industry, even if the market for wireless phone customers has peaked.
In hisopening remarksatDeutsche Bank's 2016 Media, Internet & Telecom Conference, he said:
That's an encouraging way of thinking that led into Shammo sharing his company's three priorities for the coming year.
What are Verizon's priorities?Shammo took the audience through Verizon's priorities, and they all played off the idea that the demand for wireless capacity will increase.
Network: "The network is still how we build our brand ... and we continue to believe the network will be a differentiator for us going forward.
Platforms: "Our whole belief is that we are building platforms," the CFO said, explaining that the technology being created allowed the company to expand beyond its current core market. "These platforms we are developing can be taken outside the U.S. They can ride over any network so we can expand these internationally."
Solutions: If the platform is the technology base, then a solution is the layer on top of that. Shammo specifically cited go90, Verizon's video service, as an example: "go90 is also something that can be taken outside the U.S."
The wireless industry has a new mathShammo acknowledged to the crowd that Verizon's core wireless smartphone business had changed, and that comes with some new realities.
"As you shift the model from a subsidy model to an installment pay model, there's mathematics that come into this," he said. "We're at the beginning stages of this because we were the last carrier to really adopt and move in this direction."
Under the new model, since customers do not make an up-front payment for their devices, Verizon and other wireless carriers initially have more money tied up than they used to. Shammo explained that by mid-year, his company would have about half its customers on installment plans. "The math then starts to level out," he said. "And by the end of '16 into '17 you'll start to see improvement. Then by the end of '17 you will start to see service revenue growth again."
Verizon sees go90 and AOL as start-upsEven though the company created go90 from scratch and bought a seemingly mature company in AOL, Shammo said it views them both as true start-ups that will require investment. That will create a drain on the bottom line, though the CFO sees that number beginning to decline in 2016, with actual profits from those ventures expected in 2019.
The go90 app. Image source: Verizon.
"Even with that, what we said was coming out of this year into next year you should see us get back to a GDP top-line growth and more of a normal growth at the bottom line," he said. "We believe we can get back to being a growth company after '16."
Smartphone growth is slowingShammo told the audience that most of the growth in the wireless business would come from customers shifting from pre-paid to post-paid plans. He noted that prices for post-paid (where customers get a bill instead of paying in advance) have fallen to near the level of the formerly cheaper post-paid plans. The CFO also said he believed the regular shifting of customers between companies depended on which brand was running the best promotion that month and "price sensitive versus quality."
Still, even though he does not see an influx of new smartphone customers, Shammo does expect tablets to still be a source of growth. The big growth driver he explained, as he said in his opening remarks, is not going to be phones or tablets, it's going to be devices connecting to the Internet of Things.
"Everything you see now is going to be connected to some kind of a network," he added.
Verizon is confidentShammo was somewhat dismissive of his rivals -- specificallySprint andT-Mobile -- noting that the industry has always been affected by promotions.
"A lot of the things out in the marketplace today are promos," he said. "These are not permanent prices."
Though he did not say it directly Shammo's unstated belief was clearly that gains by Sprint and T-Mobile would not hold up once these promo periods end.
"We're not going to respond to everything in the marketplace," he said. "Some of these promos you see out there, they may generate growth, but they certainly don't generate cash."
The article Here's What Verizon's CFO Wants Investors to Know originally appeared on Fool.com.
Daniel Kline has no position in any stocks mentioned. He does not understand why the go90 ads use the Green Acres music. The Motley Fool recommends Verizon Communications. Try any of our Foolish newsletter services free for 30 days. We Fools may not all hold the same opinions, but we all believe that considering a diverse range of insights makes us better investors. The Motley Fool has a disclosure policy.
Copyright 1995 - 2016 The Motley Fool, LLC. All rights reserved. The Motley Fool has a disclosure policy.