Here's What Pushed Hasbro, Inc. Stock Higher in 2016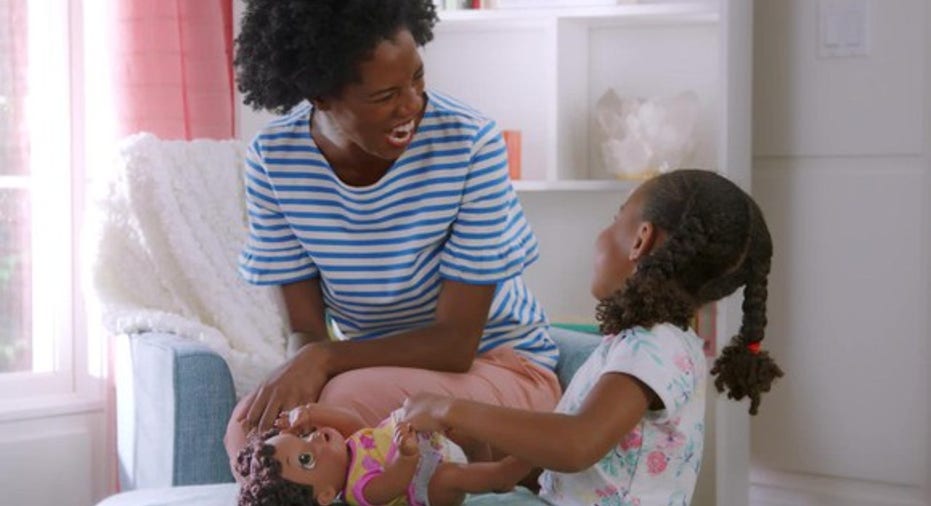 What happened
Shares ofHasbro, Inc.(NASDAQ: HAS) rose more than 16% throughout 2016, according to data fromS&P Global Market Intelligence, after the company posted impressive results throughout the year, particularly within its girls segment.
So what
For the third quarter reported Oct. 17, Hasbro's sales gained 14% year over year, to $1.68 billion. Net earnings increased by 24%. Much of the success in the third quarter and throughout the year was due to the continued growth of the boys segment, which grew 8% year over year for the first three quarters of 2016, and, more impressively, from growth in the girls segment, which jumped 48% during the same period.
Image source: Hasbro Inc.
The results are far above those of rivalMattel(NASDAQ: MAT), which has recently disappointed, seemingly in large part because it lost its Disneylicensing agreement to Hasbro in 2014. Mattel's share price ended flat for 2016.
Now what
Hasbro shares were up more than 30% in 2016 before a sell-off in December, but that stock has risen since the start of 2017, including a 14% jump on Feb. 6 to a new high after a strong fourth-quarter and 2016 earnings report. Even though it could face more headwinds in 2017, particularly with tough comparisons over a successful 2016,the company has a lot to offer long-term bulls.
The deal between Hasbro and Disney could continue to be lucrative by riding on the latter's own franchise success, and Hasbro also has a growing gaming segment with an increasing focus on digital games. Additionally, HasbroCEO Brian Goldner, who has proven to be a shrewd operator, just signed on to stay for another three years, through 2020.
10 stocks we like better than Hasbro When investing geniuses David and Tom Gardner have a stock tip, it can pay to listen. After all, the newsletter they have run for over a decade, Motley Fool Stock Advisor, has tripled the market.*
David and Tom just revealed what they believe are the 10 best stocks for investors to buy right now... and Hasbro wasn't one of them! That's right -- they think these 10 stocks are even better buys.
Click here to learn about these picks!
*Stock Advisor returns as of January 4, 2017
Seth McNew owns shares of Hasbro and Walt Disney. The Motley Fool owns shares of and recommends Hasbro and Walt Disney. The Motley Fool has a disclosure policy.