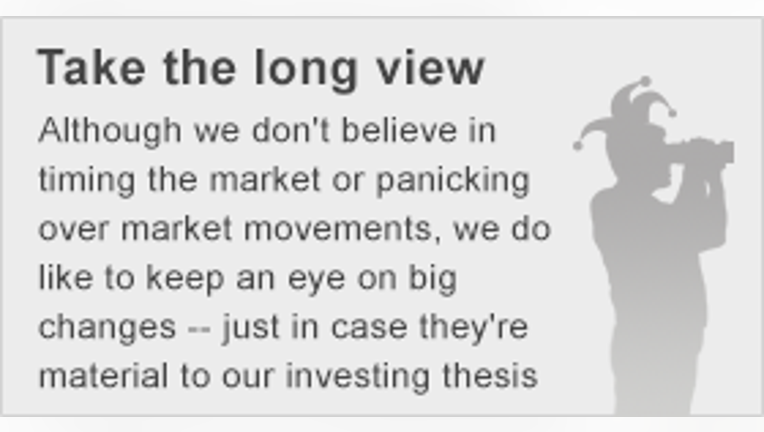 What: Shares of Gulfport Energy dropped by nearly 20% last month. The main culprit was continued commodity price weakness, although the company's third-quarter report and its future outlook were also weak.
So what: For the third quarter, Gulfport Energy reported an adjusted loss of $8.7 million, or $0.08 per share, largely due to weak commodity prices. In fact, as a result of those weak prices, the company plans to curtail about 100 MMcfe per day of production, which started on Nov. 1. That's a big chunk of the company's production, given that it averaged 706.3 MMcfe per day in October.
In curtailing production Gulfport is joining a growing number of gas producers that have chosen to shut down wells until prices improve. National Fuel Gas , for example, is voluntarily curtailing 13 Bcf of production due to weak prices. That's having a noticeable impact on National Fuel Gas' production, with the company's Seneca Resources division reporting an 8.3 Bfce year-over-year decline in its production to just 37.6 Bcfe last quarter. To put it another way, that's almost 20% of Natural Fuel Gas' daily output.
Now what: Weak pricing is forcing natural gas producers to not only put a lid on production growth, but actually artificially lower production by keeping gas underground. It's a situation that will continue to weigh down producers until gas prices recover and these wells are put back online.
The article Here's What Fueled Gulfport Energy Corporation's 19.4% Plunge in November originally appeared on Fool.com.
Matt DiLallo has no position in any stocks mentioned. The Motley Fool has no position in any of the stocks mentioned. Try any of our Foolish newsletter services free for 30 days. We Fools may not all hold the same opinions, but we all believe that considering a diverse range of insights makes us better investors. The Motley Fool has a disclosure policy.
Copyright 1995 - 2015 The Motley Fool, LLC. All rights reserved. The Motley Fool has a disclosure policy.