Here's What Fueled Encana Corp.'s 12.7% Slide in February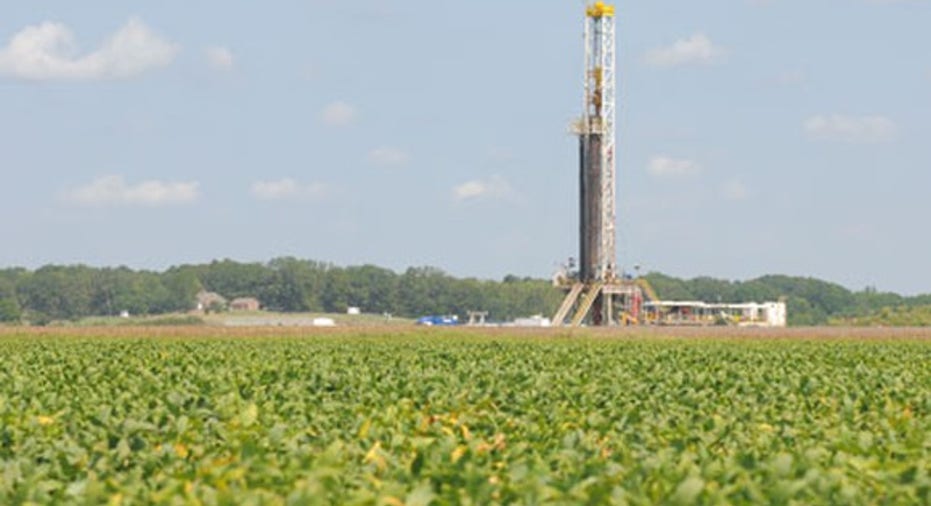 What happened
February was a disappointing month for Encana (NYSE: ECA) investors. On the one hand, the company reported solid fourth-quarter results and won the praise of several analysts. However, neither was enough to overcome tumbling natural gas prices, which pushed the stock down more than 12% for the month.
So what
As mentioned, Encana reported decent fourth-quarter results last month, with adjusted earnings coming in at $85 million, or $0.09 per share, which beat the consensus estimate by $0.06 per share. Declining costs fueled that result, including shrinking interest expenses after the company paid off $1.1 billion in debt during the year. The company was certainly pleased with its results, which was evident in comments made by CEO Dough Settles, who said in the earnings press release that its "performance through the fourth-quarter created a powerful launch pad for our five-year plan."
Image source: Encana Corporation.
Analysts tended to agree. For example, a TD Securities analyst said that the company had largely de-risked its 2017 drilling program by ramping up activity before the end of 2016. Because of that, Encana had less competition for drilling services, which was a big reason why it expects to hold drilling costs flat this year despite the expectation for some cost inflation.
Meanwhile, a JP Morgan analyst initiated coverage on the stock last month, starting it with an overweight rating and a $16 price target. Fueling that bullish stance was the expectation that Encana's Permian and Montney assets will enable it to deliver 390% cash flow growth through 2021, which is above its 300% growth forecast.
Despite the reasons for optimism, Encana's stock started selling off toward the end of last month after natural gas prices plunged due to warmer-than-expected temperatures. In fact, according to NOAA, this past February was the warmest one since 1954. Because of that, natural gas storage draws were much less than the five-year average, causing gas prices to tumble nearly 20% for the month and sending several natural gas-producing stocks down by double digits as well.
While Encana's focus has been on oil in recent years, the company is still a significant gas producer, which is why its stock got caught up in that downdraft.
Now what
Encana had been on quite a run before last month's sell-off, up nearly 200% over the past year thanks to the progress it made on getting costs down, shoring up the balance sheet, and growing oil production. In fact, the company is just getting started on its plan to deliver significant cash flow growth over the next few years even if oil and gas prices remain weak. Because of that, last month's sell-off could very well be a buying opportunity for long-term investors.
10 stocks we like better than EncanaWhen investing geniuses David and Tom Gardner have a stock tip, it can pay to listen. After all, the newsletter they have run for over a decade, Motley Fool Stock Advisor, has tripled the market.*
David and Tom just revealed what they believe are the 10 best stocks for investors to buy right now... and Encana wasn't one of them! That's right -- they think these 10 stocks are even better buys.
Click here to learn about these picks!
*Stock Advisor returns as of February 6, 2017
Matt DiLallo has no position in any stocks mentioned. The Motley Fool has no position in any of the stocks mentioned. The Motley Fool has a disclosure policy.