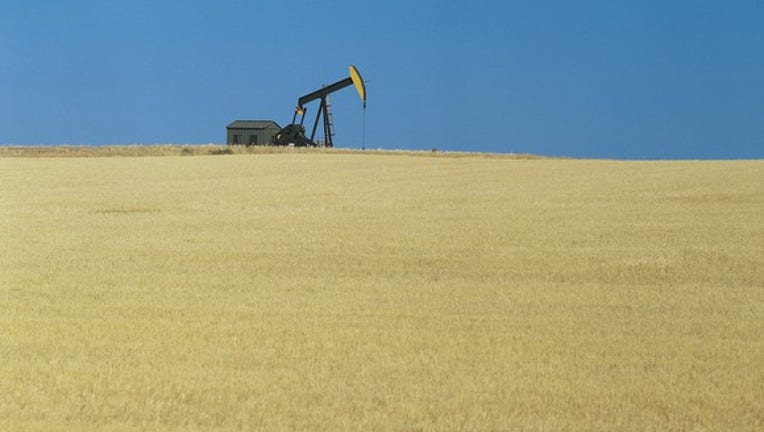 What happened
Shares of Oasis Petroleum (NYSE: OAS) fell in April, ending the month down nearly 16% due to sagging oil prices and some mixed commentary from analysts.
So what
Crude oil prices initially got off to a solid start last month, rising to the mid-$50s before rolling over and falling nearly 8% from the peak and closing below $50 per barrel by the end of the month. That slump in the oil market is a bit of a concern for Oasis because its plan is to ramp up its drilling activities this year and boost output so it can take advantage of improving oil prices. In fact, Oasis is in the process of doubling its rig count in the Bakken, which should fuel a 16% increase in output by year-end. However, with crude prices slumping, it could force the company to tap the brakes on that growth plan.
Image source: Getty Images.
In addition to the pressure from sinking oil prices, the other factors weighing on Oasis last month were some mixed reports by analysts. In early April, for example, BMO upgraded the stock from market perform to outperform, citing the company's improving fundamentals, which had it on pace to be cash flow positive in 2018. However, later onin the month,Stifel initiated coverage on the stock but gave it a hold rating. Stifel thought that Oasis was trading at a fair value given where oil prices were. Furthermore, Stifel noted that the Bakken had become a second-tier shale play because the returns and growth opportunities aren't as good as places like the Permian. Because of that, investors aren't willing to pay a premium for drillers focused on that play in the current market environment.
Now what
Oasis Petroleum needs higher oil prices to fuel its long-term growth plan. So, with crude sliding, it's causing investors and analysts to question the company's ability to grow value. It's a concern that won'tgo away until oil prices stop dropping.
10 stocks we like better than Oasis PetroleumWhen investing geniuses David and Tom Gardner have a stock tip, it can pay to listen. After all, the newsletter they have run for over a decade, Motley Fool Stock Advisor, has tripled the market.*
David and Tom just revealed what they believe are the 10 best stocks for investors to buy right now... and Oasis Petroleum wasn't one of them! That's right -- they think these 10 stocks are even better buys.
Click here to learn about these picks!
*Stock Advisor returns as of May 1, 2017
Matt DiLallo has no position in any stocks mentioned. The Motley Fool has no position in any of the stocks mentioned. The Motley Fool has a disclosure policy.