Here's What Caused Chesapeake Energy Corporation's Stock to Plunge 14.8% in February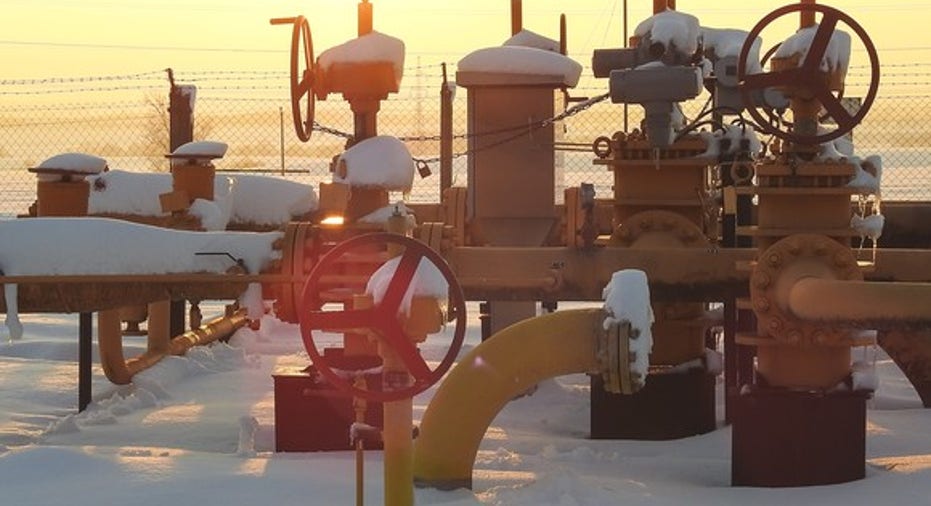 What happened
Shares of Chesapeake Energy (NYSE: CHK) slumped last month, ending down nearly 15%. A combination of factors, including renewed credit worries, lackluster fourth-quarter results, and plunging gas prices weighed on the stock last month.
So what
After months of relative calm, credit fears returned last month causing credit default swaps on the company's debt to spike to their highest level in a year. Bond investors seemed to start growing worried about the company's balance sheet despite all the progress over the past few years.
Image source: Getty Images.
One reason for the renewed credit fears was the fact that natural gas prices have plunged this year due to a warmer than expected winter. Since the start of the year, the spot price of gas is down nearly 30%, which has caused a similar decline in Chesapeake Energy's stock.
Those slumping gas prices are coming at a time when Chesapeake Energy and other gas drillers are ramping up spending to boost output. In Chesapeake's case, it plans to increase capex to a range of $1.9 billion to $2.5 billion, which is up 29% at the midpoint. Depending on the spending level, production would decline by 3% at the low end or increase by 2% at the high end versus 2016's average daily rate. That said, the overall trend is that output will rise, with the company expecting its production to be 10% higher by the end of the year versus where it was at the end of last year, though gas production will remain relatively flat. What has investors concerned is that falling oil and gas prices will make it much more likely that Chesapeake's output will slump this year despite a significant ramp up in spending.
Chesapeake Energy also reported fourth-quarter results last month. After adjustments, the company earned $93 million, or $0.07 per share, which was in-line with analysts' expectations. One of the drivers of that profitability was the company's ability to reduce costs. Overall, production expenses dropped 28% per barrel of oil equivalent while gathering, processing, and transportation expenses declined 7% per barrel of oil equivalent. That said, the company also reported that total debt stood at $10 billion at the end of the year, up from $9.7 billion at the end of 2015. However, the company did pay off more than $901 million of debt in early 2017 and now has just $77 million in debt maturing over the next two years.
Now what
Falling gas prices have rekindled fears about Chesapeake Energy's financial situation. On the one hand, there's reason for concern because the company needs higher gas prices to generate enough cash flow to finance its capex plan, so it doesn't pile on more debt. That said, the company has clearly made tremendous progress over the past year, which puts it much closer to being on a sustainable footing. However, because it still has work to do this stock will likely remain volatile, so investors without an iron stomach are better off considering other options.
10 stocks we like better than Chesapeake EnergyWhen investing geniuses David and Tom Gardner have a stock tip, it can pay to listen. After all, the newsletter they have run for over a decade, Motley Fool Stock Advisor, has tripled the market.*
David and Tom just revealed what they believe are the 10 best stocks for investors to buy right now... and Chesapeake Energy wasn't one of them! That's right -- they think these 10 stocks are even better buys.
Click here to learn about these picks!
*Stock Advisor returns as of February 6, 2017
Matt DiLallo has no position in any stocks mentioned. The Motley Fool has no position in any of the stocks mentioned. The Motley Fool has a disclosure policy.