Here's the Best Dividend Stock in Big Pharma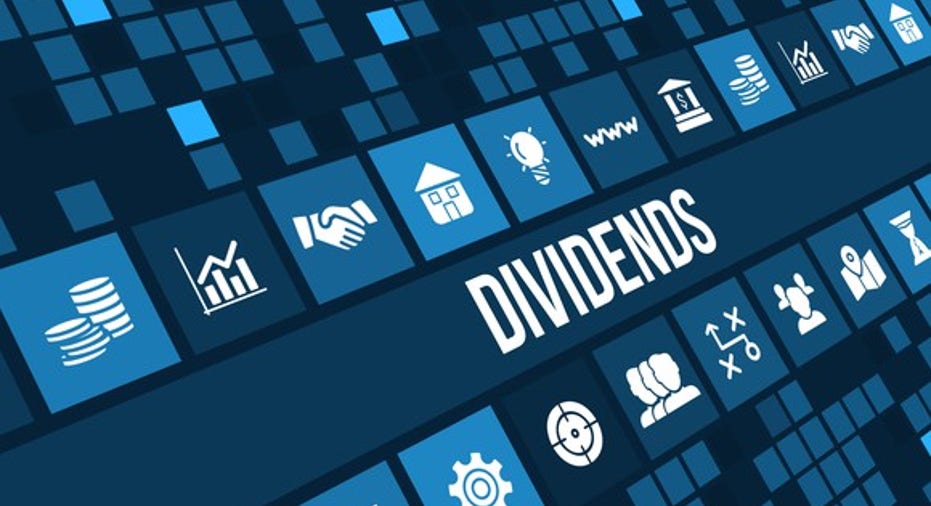 Many big pharma companies pay attractive dividends. But which is the best big pharma dividend stock of all? There's a strong case to be made that the distinction belongs to AbbVie (NYSE: ABBV). Here's why.
Image source: Getty Images
Criteria
What's the best way to determine the best big pharma dividend stock? First, we have to define exactly what "big pharma" means. The problem is that definitions of the term vary. For the purposes of this analysis, I limited the stocks to the top 25 drugmakers (including biotechs) traded on U.S. stock exchanges with the largest market caps.
Next, I eliminated any of these top 25 companies that don't currently pay dividends. That narrowed the list down to 18 big pharma stocks.
The tough call to make was what dividend yield threshold should be used to weed out more stocks. I decided on using 3% as the cut-off level. Doing this eliminated some good dividend stocks from consideration.
Johnson & Johnson (NYSE: JNJ), for example, didn't make the cut. Some might argue that J&J should be a finalist because of the company's stellar track record of 54 consecutive years of dividend increases. I totally understand and sympathize with that view.
However, despite its long history of dividend hikes, Johnson & Johnson pays a lower dividend yield than several other big pharma stocks. Fortunately, whether or not J&J was included didn't make a difference in the final determination of which is the best big pharma dividend stock.
I also eliminated any stock with a dividend payout ratio of 90% or higher. It's possible that some stocks with high payout ratios should still be able to cover their dividends without missing a beat. However, this seemed like a good threshold to use in ruling out some big pharma stocks whose dividends could be in jeopardy in the near future.
Runners-up
After applying these criteria, only five big pharma stocks made the cut. Bristol-Myers Squibb (NYSE: BMY) made the top five with a dividend yield of 3.17% and a dividend payout ratio of 76%. The company should be in position to grow its earnings considerably over the next several years with rising sales of cancer drug Opdivo. This earnings growth should allow Bristol-Myers Squibb to raise its dividend in the future, making the stock a good pick for dividend-seeking investors.
Roche Holding AG (NASDAQOTH: RHHBY) made the list as well. The Swiss healthcare giant claims a dividend yield of 3.49% and a dividend payout ratio of 77%. Roche's dividend looks to be a pretty safe bet. The company is a leader in the development of personalized medicines plus it has a large business segment that develops diagnostics for identifying which patients are best suited for specific drugs.
Generic and specialty drugmaker Teva Pharmaceutical (NYSE: TEVA) also joined the group of top big pharma dividend stocks. Teva's dividend yield currently stands at 4.09% with a dividend payout ratio of 78.61%. The stock is also a lot cheaper than it's been in a while after losing nearly half of its value over the last 12 months. I don't think this slide should make anyone nervous about Teva's dividend, though. The company should be able to continue paying dividends at least at current levels.
My pick as the top runner-up is Novo Nordisk (NYSE: NVO). The Denmark-based drugmaker has a dividend yield of 3.97% and a payout ratio of 63.3%. Although Novo Nordisk's yield is slightly lower than Teva's, the company's lower payout ratio and better growth potential make it more likely to be able to increase dividends down the road.
Why AbbVie wins
AbbVie, though, clearly stands out as the best big pharma dividend stock of all. Its dividend yield of 4.19% was the highest of the five finalists and the second highest of any big pharma stock. AbbVie only uses 60% of its earnings to cover its dividend, giving the company the lowest payout ratio of the five top dividend stocks and one of the lowest of all big pharma stocks.
Since its spin-off from parent Abbott Laboratories (NYSE: ABT) in 2013, AbbVie has increased its dividend by 60%. That includes the latest dividend hike in October of more than 12%.
The best news about AbbVie is that the company seems poised to keep raising its dividends in the future. Wall Street expects AbbVie to grow earnings by an average of 15% annually over the next few years. The company's top product, Humira, continues to perform very well. AbbVie also has a rising star with cancer drug Imbruvica plus a strong pipeline.
Last, but certainly not least, AbbVie's valuation looks attractive. The stock trades at less than 11 times forward earnings.
Bristol-Myers Squibb, Roche, Teva, and Novo Nordisk all have great dividend yields with reasonable payout ratios. Johnson & Johnson has an impressive track record of dividend hikes. But AbbVie checks off every box, making it the best big pharma dividend stock of all.
10 stocks we like better than AbbVie When investing geniuses David and Tom Gardner have a stock tip, it can pay to listen. After all, the newsletter they have run for over a decade, Motley Fool Stock Advisor, has tripled the market.*
David and Tom just revealed what they believe are the 10 best stocks for investors to buy right now... and AbbVie wasn't one of them! That's right -- they think these 10 stocks are even better buys.
Click here to learn about these picks!
*Stock Advisor returns as of January 4, 2017
Keith Speights has no position in any stocks mentioned. The Motley Fool recommends Johnson and Johnson, Novo Nordisk, and Teva Pharmaceutical Industries. The Motley Fool has a disclosure policy.