Here's How Sunoco LP's Management Thinks It Can Turn Things Around in 2017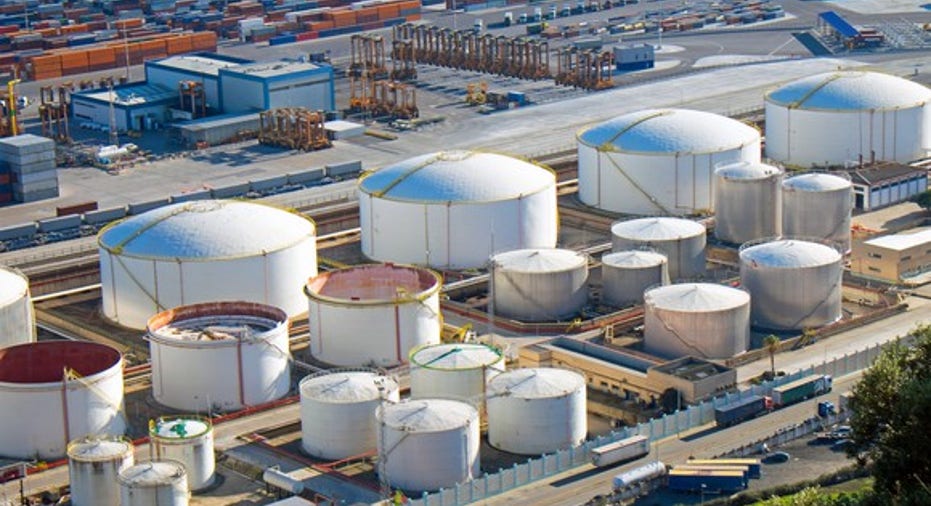 2016 was supposed to be a great year for Sunoco LP (NYSE: SUN). The company completed a multi-billion dollar acquisition from its parent company and it also made some other acquisitions that were supposed to fuel growth. Despite these things, though, operational and earnings results didn't quite meet those expectations and, as a result, it is now looking to be in over its head with too much cash going out the door and too much debt weighing down the balance sheet.
On the company's most recent conference call, management acknowledged these issues and showed its path forward... sort of. Here's a selection of quotes from the company's most recent conference call that explain how management plans to dig itself out of this financial hole.
Image source: Getty Images.
Poor payout coverage
This past quarter, Sunoco suffered some pretty bad results. On top of the huge swing into the loss column from a large goodwill impairment, the company's cash flow eroded significantly because of adjustments to inventory as well as a large increase in interest expenses. As a result, the company's ability to support its payout to shareholders with cash from operations completely disappeared. CEO Bob Owens tried to reassure investors that this is temporary and not the end of the world:
Perhaps some of those things about seasonality are correct, but that doesn't change that the company is falling well short of its cash needs. Coming up that short on cash payouts can't last for long no matter how you slice it.
Debt woes
On top of not meeting payout expenses, CFO Tom Miller explained that the company is also seeing some of its key debt metrics erode even further:
This has become such an issue that the company'screditors have stepped in and forced the company into a debt reduction program. By 2019, the company needs to have its leverage ratio down to below 5.5 times. That's a pretty generous target.
Fixing the problem
So a part of that debt reduction program is starting to take hold. Miller highlighted some of the steps the company will take in the coming months to improve its operational and financial results.
So there is a two pronged approach to this. By improving operational performance, it can boost EBITDA to lower its leverage ratio. Or, it can pay down debt with that at-the-market (ATM) equity issuance program as well as selling off some locations, which should net them at least a couple hundred million.
But not ready to talk about it
Aside from those steps highlighted above, Miller was pretty clear that it is exploring other options. The kind of options you can't disclose on a conference call.
Comments like this are typicallya pretty veiled way of saying that a payout cut is very much on the table. While management, shareholders, and Sunoco's parent company Energy Transfer Partners (NYSE: ETP) certainly don't want to have this happen, it really does look like an option that needs to be explored if Sunoco wants to get back on the right track.
A little help
For the most part, any questions about potential next steps were stonewalled by management during the Q&A section of the call, but the company did open up a bit when asked if parent Energy Transfer Partners could step in and provide some relief through things like foregoing incentive distortionrights for a few quarters to save cash. Based on what Miller said, it's a possibility, but we're still a ways away from that.
Just for perspective, here was the comment from the Energy Transfer Partners conference call regarding its support of Sunoco:
That aren't exactly the most encouraging words you want to hear from the parent company, especially when Sunoco could use some help now with managing its cash inflows and outflows. It's also sounds rather damning to Sunoco's management. Perhaps all it takes is for Sunoco to get better about efficientoperations to turn things around, but without help from the parent company it is going to take much longer to accomplish.
10 stocks we like better than SunocoWhen investing geniuses David and Tom Gardner have a stock tip, it can pay to listen. After all, the newsletter they have run for over a decade, Motley Fool Stock Advisor, has tripled the market.*
David and Tom just revealed what they believe are the 10 best stocks for investors to buy right now... and Sunoco wasn't one of them! That's right -- they think these 10 stocks are even better buys.
Click here to learn about these picks!
*Stock Advisor returns as of February 6, 2017
Tyler Crowe has no position in any stocks mentioned. The Motley Fool has no position in any of the stocks mentioned. The Motley Fool has a disclosure policy.