Here's How MannKind Corp. Could Stage a Miraculous Comeback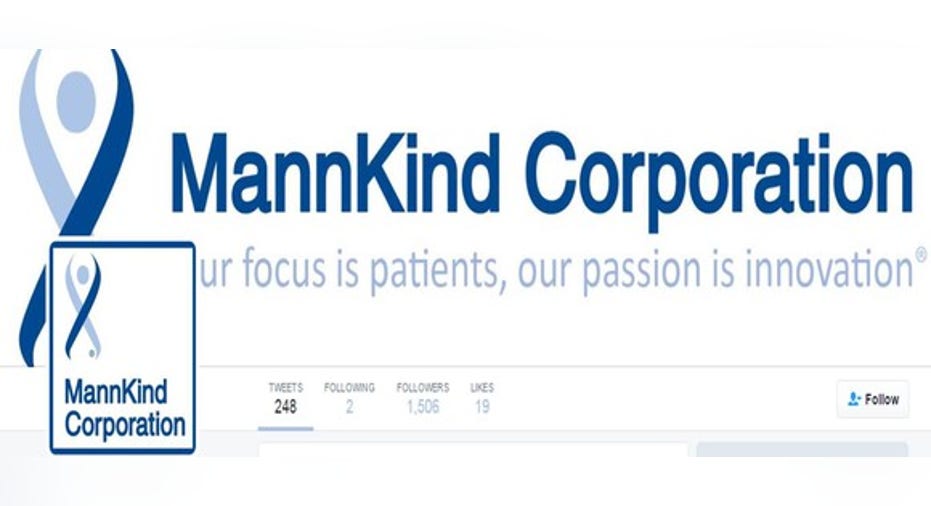 Image source: Getty Images.
There's really no doubt that MannKind Corp. (NASDAQ: MNKD) and its inhaled insulin product Afrezza are hanging on by a thread at this point. After all, the biotech has accumulated a jaw-droppingdeficit of $2.9 billion since inception,and is still losing around $30 million per quarter. Most importantly, Sanofi's (NYSE: SNY) decision to hand the commercial rights back for Afrezza is a major blow to the drug's commercial prospects, given the French biopharma's enormous resources and deep understanding of the diabetes drug space.
And now that Sanofi has dissolved its marketing partnership with MannKind, this small-cap biotech is tasked with somehow relaunching Afrezza on its own on a shoestring budget. That's a tall order for a company with such a hefty burn rate, no experience in handling a commercial launch, and a paltry $63.7 million in cash remaining on its books as of the end of the second quarter.
Making matters worse,the $50 million or so available under its existing at-the-market offering facilitymay force the biotech to execute a dreaded reverse split -- i.e., reduce its share count in order to increase its price per share --to stay listed on the Nasdaq and access these funds at the same time. It's unrealistic to think that MannKind can repeatedly tap this ATM facility for $50 million with a share price that's currently below $1. The long and short of it is that MannKind needs to do something dramatic, perhaps unprecedented, to stave off bankruptcy.
Can a bold internet marketing campaign save the day?
Because of its tiny budget, MannKind has decided to harness thepower of the internet to relaunch Afrezza. What we know so far is that the biotech plans to focus its marketing efforts on diabetes specialistsand specifically target patients already taking insulin using social media platforms like Twitter (NYSE: TWTR). Additionally, the biotech is expected to roll out its first print ads in trade journals this September and launch a reworked website for Afrezza sometime thereafter.
While these intentions are all well and good, the fact is that MannKind's cash runway, under the most optimistic projections, probably won't last much longer than another year, meaning that a traditional, long-view approach to marketing is simply out of the question at this stage.
To get Afrezza sales rolling, the company needs to ramp up demand within its target market in a big way. Doctors, after all, haven't exactly embraced the product due to the the lack of long-term safety data, and the fact that most payers currently require prior authorization before a prescription can be filled, creating unwelcome paperwork for busy doctors' offices.
So how do you manufacture demand in the age of the internet? The answer is simple: Create a viral direct-to-consumer (DTC) marketing campaign.
Go viral or go home?
In an era where consumers have a mind-boggling range of media options, it's no longer productive for marketers to be timid or "safe." And MannKind should understand this reality particularly well in light of the rather pedestrian response to its Twitter campaign:
Image source: MannKind's Twitter page.
What kind of ads stick out and create buzz? The ones that come out of left field and leave people wondering, "What did I just watch?"
A prime example is the 2011Kenny Powers marketing campaign for the former shoemaker K-Swiss. Like MannKind, K-Swissdidn't have a treasure trove of resources to reinvigorate sales. So the shoemaker made a video featuring the fictional character Kenny Powers that broke entirely new ground in sportswear marketing. The key takeaway is that K-Swiss' unorthodox marketing campaign took flight, at least initially, with thevideoin question garnering nearly 5 million views on YouTube alone.
If you're going to attempt to market anything -- be it a shoe, a toilet accessory, a cookbook, or an inhaled insulin product -- on the internet, then you'd better figure out how to draw a sea of eyeballs, and that means doing something bold to cut through the noise of today's marketplace.
Despite the possible upside of a bold DTC effort, however, MannKind's management has already decided in favor of a more focused direct-to-patient (DTP) approach over a mass-media campaign, per their comments during the company's second quarter conference call.
For those unfamiliar with the difference between a DTC and a DTP, a DTP campaign aims to form a direct link between a drug manufacturer and actual patients (people who are already being treated for their condition), usually forgoing the mass-media vehicles employed by DTC campaigns. A DTC campaign, on the other hand, simply aims to raise brand awareness among the general population.
Image Source: MannKind Corp.
And in some ways, this decision makes perfect sense for MannKind, as Afrezza is starting to look like a niche product for diabetics with needle-phobia, and the company's limited financial resources may prohibit a broader campaign.
Another good reason why MannKind may avoid a quirky, attention-grabbing mass-media marketing campaign, though, is howBiogen's (NASDAQ: BIIB) recent DTC campaign for its multiple sclerosis drugTecfidera played out. Although Biogen reported a spike in Web traffic to thedrug's website and higher call volume to its patient services organization, the campaign ultimately failed to drive a concomitant rise in sales.
Moreover, Biogen's relatively lighthearted take on such a devastating disease offended quite a few patients. A former patient consultant for the biotech even called the TV spot -- which featured a woman hiking, swimming, and going to the carnival in a single day -- "misleading."
So it's clearly not easy to build a DTC campaign which the potential to go viral. After all, there's substantial risk of alienating your target audience -- and perhaps even running afoul of regulations.Having said that, MannKind doesn't have many good options left to revive Afrezza's sluggish launch, and the company is running out of financial wiggle room.
And from an investing standpoint, MannKind's shares will remain extremely risky until Afrezza's marketing riddle is solved and the drug's sales scream higher.
A secret billion-dollar stock opportunity The world's biggest tech company forgot to show you something, but a few Wall Street analysts and the Fool didn't miss a beat: There's a small company that's powering their brand-new gadgets and the coming revolution in technology. And we think its stock price has nearly unlimited room to run for early in-the-know investors! To be one of them, just click here.
George Budwell has no position in any stocks mentioned. The Motley Fool owns shares of and recommends Biogen and Twitter. Try any of our Foolish newsletter services free for 30 days. We Fools may not all hold the same opinions, but we all believe that considering a diverse range of insights makes us better investors. The Motley Fool has a disclosure policy.