Here's How Carl Icahn's Portfolio Is Changing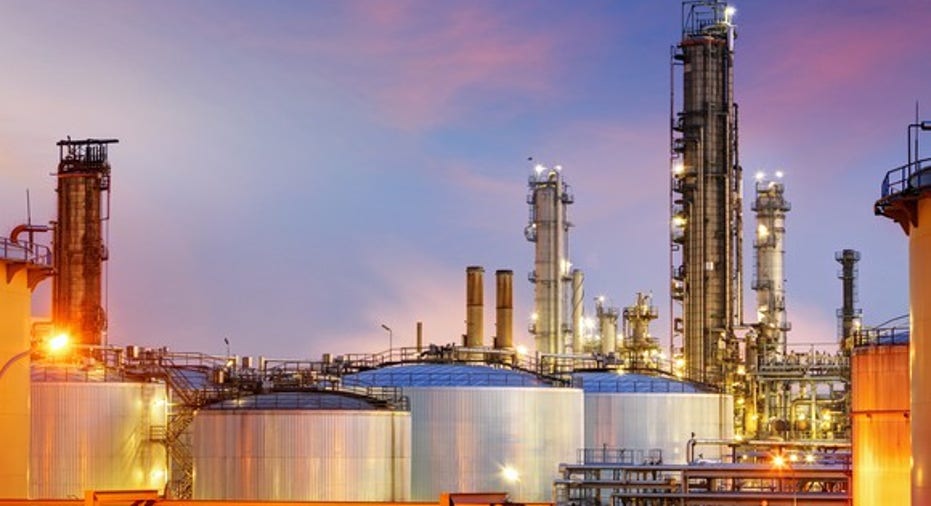 Activist investor Carl Icahn is famous for making big bets on companies, and then arm-wrestling their executives into embracing shareholder friendly behaviors. Currently, Icahn owns stakes in 19 businesses that are valued at nearly $20 billion, and while there's no guarantee he'll successfully convince all those companies to pay dividends, divest non-core assets, or sell themselves lock stock and barrel, I wouldn't bet against him.
What Carl Icahn owns
His biggest position is in his own Icahn Enterprises (NASDAQ: IEP), a conglomerate that owns companies across the automotive, energy, and mining sectors. Its holdings include 100% of the auto parts retailer Pep Boys, 82% of CVR Energy, and 100% of the iron ore company Ferrous Resources.
IMAGE SOURCE: GETTY IMAGES.
In addition to Icahn Enterprises, he also owns shares in the 18 other companies included in the following table.
SOURCE: NASDAQ.COM.
What's been changing?
Icahn's hands-on style means that he tends to own his stakes for a while, so it's probably not too surprising that no new names showed up in his portfolio in the fourth quarter.
However, that doesn't mean he was sitting on his hands into year end. He added shares to three holdings and he sold off shares in four companies.
He bought 2.9 million more shares in Icahn Enterprises, bringing his total to 129,999,050 shares. He also bumped up his exposure to supplements seller Herbalife (NYSE: HLF) and rental-car giant Hertz (NYSE: HTZ).
Icahn now owns 22.5 million shares in Herbalife, or about 25% of all shares outstanding, and his stake in Hertz soared 16.3 million shares to 29.3 million shares, up 126%. His position in Herbalife increased 14.7% ahead of the launch ofBetting On Zero, a documentary outlining hedge-fund manager Bill Ackman's bear thesis that Herbalife is nothing more than a pyramid scheme. Last summer, Herbalife paid a $200 million fine and agreed to restructure its business following a FTC investigation into its practices.
Clearly, Icahn disagrees with Ackman's assertion that Herbalife's days are numbered. In fact, he's so convinced that Herbalife shorts are wrong that he bought an additional 372,342 shares in the company earlier this year, according to SEC filings.
Icahn's purchase of additional shares in Hertz suggests he's optimistic that new CEO Kathryn Marinello will be a success. In December, Icahn applauded the selection of Marinello, who is formerly a senior advisor to Ares Capital and a member of General Motorsboard of directors. She's got a lot of experience, including multiple stints as CEO, but she has obstacles to overcome at Hertz. The company has fallen behind in its business restructuring, and that's contributed to its failing to meet industry watchers expectations in each of the past two quarters.
On the other side of the ledger, Icahn reduced his position in PayPal, the next-generation payments processor, by 500,000 shares. Icahn became a PayPal shareholder when he convinced eBayto spin PayPal off in 2015. Although he took a little off the table, he still owns 33.4 million shares, and that means he's PayPal's fifth biggest institutional owner.
He also sold 12.8 million shares in Freeport McMoRan, a global copper, oil, and gold giant. Nevertheless, he remains Freeport McMoRan's third-largest institutional owner with 91.2 million shares. And although Icahn also remains one of the largest owners of speech recognition software company Nuance, he sold 1.3 million shares of it last quarter too.
What's next in 2017?
Carl Icahn's reportedly been buying shares in Bristol-Myers Squibb (NYSE: BMY), a major biopharm drugmaker that's lost $30 billion in market cap since last summer. Icahn's got a history of success investing in drugmakers, but he's so far kept mum about his intentions for Bristol-Myers Squibb.
Icahn is serving as a special advisor to President Trump on matters of deregulation, and under the new administration, there are bound to be a lot of intriguing investment opportunities this year tied to tax reform, healthcare, and infrastructure spending for Icahn to consider.
10 stocks we like better than Icahn EnterprisesWhen investing geniuses David and Tom Gardner have a stock tip, it can pay to listen. After all, the newsletter they have run for over a decade, Motley Fool Stock Advisor, has tripled the market.*
David and Tom just revealed what they believe are the 10 best stocks for investors to buy right now... and Icahn Enterprises wasn't one of them! That's right -- they think these 10 stocks are even better buys.
Click here to learn about these picks!
*Stock Advisor returns as of February 6, 2017
Todd Campbell owns shares of Freeport-McMoRan Copper and Gold and PayPal Holdings.His clients may have positions in the companies mentioned.The Motley Fool owns shares of and recommends eBay and PayPal Holdings. The Motley Fool owns shares of Freeport-McMoRan Copper and Gold and Hertz Global Holdings. The Motley Fool recommends General Motors and Nuance Communications. The Motley Fool has a disclosure policy.