Here's How 2015 Social Security Benefits Changed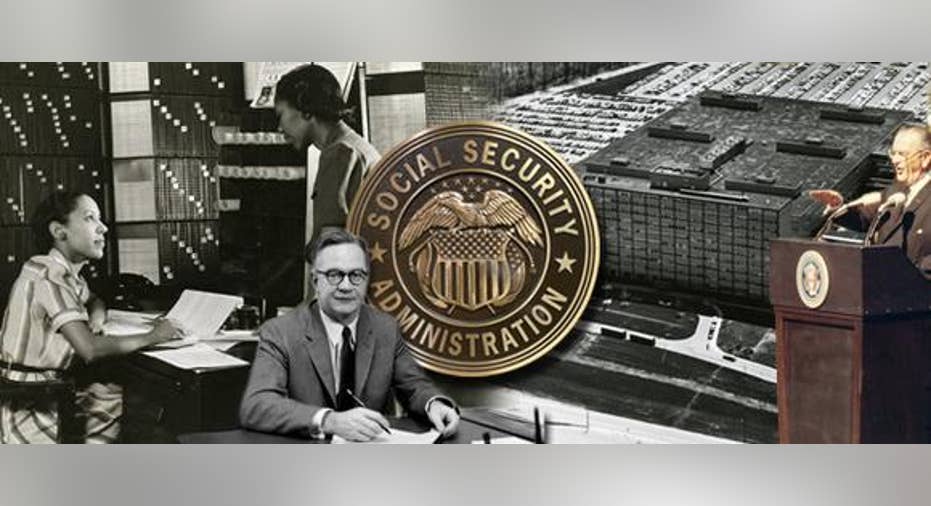 Image source: SSA.
Social Security has been around for 80 years, but numerous changes have occurred in the program over that time period. Some of the things that happened to Social Security benefits in 2015 were relatively minor, but others had major implications for current and future retirees. Let's look at some of the ways that Social Security benefits changed in 2015.
Typical minor increases in benefitsAt the beginning of 2015, Social Security recipients got good news, as their monthly checks got a 1.7% upward adjustment to reflect increases in the cost of living. The boost marked the third straight year in which the annual Social Security COLA was less than 2%, raising concerns among older Americans that the mechanism by which monthly benefits get increased failed to reflect the actual inflation that they face in the goods and services that typical retirees need.
The increase pushed average monthly benefits higher. Among all retired workers, average monthly benefits came in at $1,328 in January 2015, while average total benefits for older couples rose to $2,176 per month. Disabled workers saw a slightly increase as well to $1,165 per month, while widows caring for two children and receiving survivors benefits saw total family benefits rise to $2,680 monthly.
By the end of 2015, Social Security recipients got the even worse news that their COLAs for 2016 had disappeared, with a lack of inflation responsible for unchanged benefits. Similar situations occurred in 2010 and 2011, as low inflation rates forced Social Security recipients to survive on the same monthly benefit. Some legislators have suggested a one-time payment in lieu of the COLA to help recipients make ends meet, but for now, those who rely on Social Security will have to live off the small increase they got at the beginning of 2015.
Maximum Social Security benefit hit a peak In 2015, the maximum Social Security benefit hit its highest level ever at $2,663 per month. This benefit assumes that you earn the maximum possible wage level for at least 35 years during your career, thereby maxing out the formula that the SSA uses to calculate your monthly benefits.
Interestingly, although the maximum benefit typically rises from year to year, 2016 will see a slight decline in the maximum amount payable, falling to $2,639 per month. The drop reflects the fact that although there will be no cost-of-living adjustment in 2016, the national average wage index rose slightly from year-ago levels, skewing the SSA formula slightly downward.
Last chances to use special Social Security claiming strategiesIn November, Social Security recipients learned that they would have one last chance to take advantage of two key strategies for maximizing benefits for couples. The file and suspend strategy will no longer be available as of May 2016, preventing married couples from having one retirement-age spouse file for benefits and immediately suspend them. Once the new law takes effect in May, the other spouse will no longer get spousal benefits while the first spouse's benefits are suspended, making the strategy useless.
At the same time, the restricted application strategy will no longer be available for those who turn 62 after the beginning of 2016. This will prevent spouses from claiming spousal benefits while letting their own retirement benefits grow due to delayed retirement credits. For younger recipients, filing for spousal benefits will be deemed to be an application for regular retirement benefits as well, even for those who are age 66 or older.
Unlike the inflation-based benefit changes, the loss of these strategies will cost many couples hundreds or even thousands of dollars per month in lost benefits. Some argue that those amounts were windfalls that those couples didn't deserve, but the loss is very real for those who are approaching retirement and believed they would be able to take advantage of the provisions.
Social Security benefits saw many changes in 2015, some large and some relatively small. Nevertheless, for the tens of millions of Americans who rely on Social Security for their livelihood, even relatively small changes can make a huge difference to their standard of living in retirement.
The article Here's How 2015 Social Security Benefits Changed originally appeared on Fool.com.
Dan Caplinger has no position in any stocks mentioned. The Motley Fool has no position in any of the stocks mentioned. Try any of our Foolish newsletter services free for 30 days. We Fools may not all hold the same opinions, but we all believe that considering a diverse range of insights makes us better investors. The Motley Fool has a disclosure policy.
Copyright 1995 - 2016 The Motley Fool, LLC. All rights reserved. The Motley Fool has a disclosure policy.