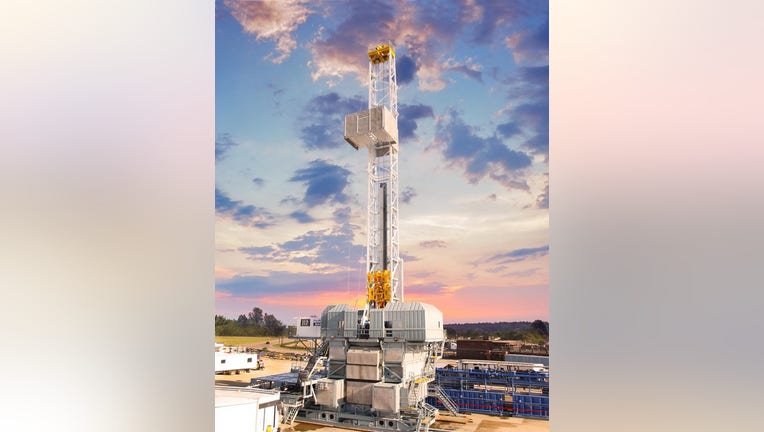 As oil and gas companies start to report their earnings for the final quarter and give guidance for the coming year, there is a lot of optimism for increased oil and gas drilling in the United States. For Helmerich & Payne (NYSE: HP), this is clearly good news. Based on what management said this past quarter, though, there is even more reason for investors to cheer as just about every market trend in the world of land drilling points to an advantage for the company. Here's a quick look at several quotes from Helmerich & Payne's most recent conference call that encapsulate what management sees as a huge advantage in the coming years.
Image source: Getty Images.
Getting back to work, fast
In the company's most recent earnings presentation, the income statement numbers didn't show much of a recovery. If you look at the number of rigs going to work, however, there was a noticeable change. CEO John Lindsay put some staggering numbers behind all those rigs getting put back to work when he said:
A rapid rise in rig utilization is a good thing in and of itself, but to see it happen with the company's high-specification rigs is even better. These are the rigs that generate the highest revenue and margin per rig day.
Putting them to work in the right basins
Prior to the oil price downturn, investors were searching across the country for new shale basins that could be the next big thing. These new basins cost more, though. Today, with oil prices still in the $50 range, drilling activity has slowed significantly while producers figure out those particular basins. The real uptick in activity is coming in places like the Permian Basin. So, of course, Lindsay pointed out that Helmerich & Payne has many available rigs in these high-activity basins.
Still plenty more availability
Even after that rather remarkable increase in rigs going to work, Lindsay was also quick to point out that the company still has a lot of available rigs that can be deployed relatively quickly.
Image source: Helmerich & Payne.
A unique strategic advantage
The thing about the drilling industry today is that technology is changing incredibly fast, and producers want that tech to improve well economics. Typically, rig companies need to build entirely new rigs to add these new specifications to rigs. According to Lindsay, Helmerich & Payne has designed its rigs so that they can be periodically upgraded, and many of its available rigs can be upgraded if desired.
This is a huge advantage over many of its peers. It means that Helmerich & Payne can meet the new demands of the market without having to take on the high capital costs of building new rigs. That should translate to great returns on invested capital over the next several years.
The final stages of the rig industry turnover
With that demand for higher specification rigs also comes the fact that many land rigs have become obsolete. When asked about an increased rate of rigs becoming obsolete, CFO Juan Pablo Tardio pointed out how this downturn is going to accelerate the retirement of these older rigs as there is little work for them left to do.
Helmerich & Payne's U.S.-based fleet is almost entirely composed of AC drive rigs, so the fear that it will lose earnings power from fewer rigs is much lower than for its peers.
10 stocks we like better than Helmerich and Payne When investing geniuses David and Tom Gardner have a stock tip, it can pay to listen. After all, the newsletter they have run for over a decade, Motley Fool Stock Advisor, has tripled the market.*
David and Tom just revealed what they believe are the 10 best stocks for investors to buy right now... and Helmerich and Payne wasn't one of them! That's right -- they think these 10 stocks are even better buys.
Click here to learn about these picks!
*Stock Advisor returns as of January 4, 2017
Tyler Crowe has no position in any stocks mentioned. The Motley Fool has no position in any of the stocks mentioned. The Motley Fool has a disclosure policy.