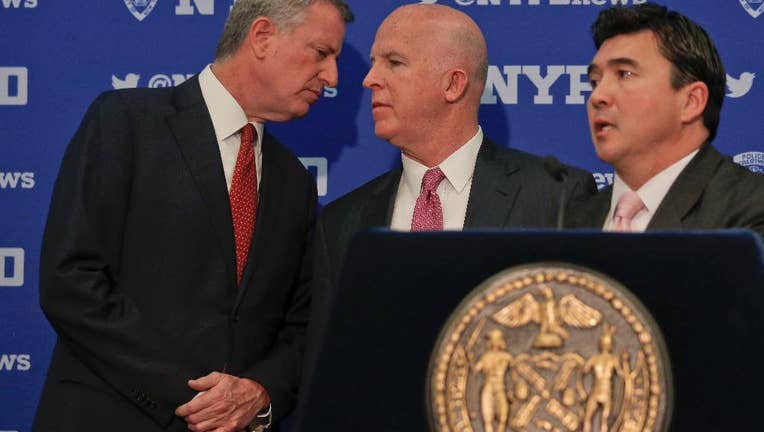 New York City officials are warning residents and businesses the police officers armed with assault weapons, bomb-sniffing dogs and concrete barricades outside Trump Tower aren't going away anytime soon.
Democratic Mayor Bill de Blasio (dih BLAH'-zee-oh) says the beefed-up security for Republican President-elect Donald Trump will continue for at least another two months until he's inaugurated. The mayor said Friday what happens after that depends on how Trump splits time between his Trump Tower apartment and the White House.
The security effort has slowed motor and foot traffic outside the tower on Manhattan's Fifth Avenue and has raised concerns among retailers it could hurt business during the holiday shopping season.
It also has prompted questions about cost. City officials say they want the federal government to chip in.