HBO's Reaction to Netflix's Big Content Budget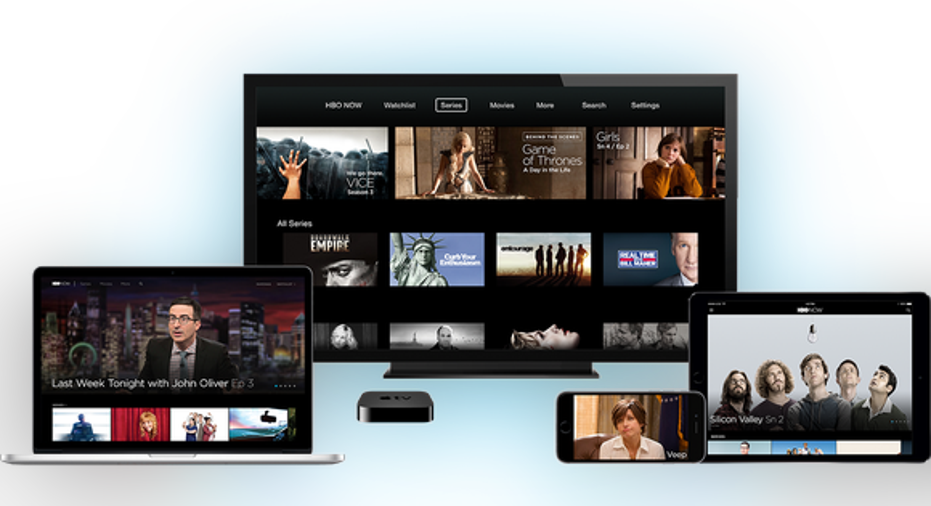 HBO went over the top in April. Image source: HBO.
Reed Hastings has earmarked $6 billion in cash for Netflix content, $5 billion on a P&L basis. About half of that will go toward content for its 43 million U.S. subscribers.
Meanwhile, cable industry stalwarts like Time Warner's HBO have been fighting back against Netflix, finally launching an over-the-top service in 2015. While HBO has some of the best content on television, now that it's competing directly with Netflix, it may need to expand its content library. How has HBO reacted to Netflix's increased budget?
Not much change in 2015Through the first nine months of 2015, Time Warner's Home Box Office division (which includes both HBO and Cinemax) increased programming costs just 1% year over year. Between the two premium networks, Time Warner has spent just $1.46 billion on content so far this year. Last year, the business spent $1.97 billion on content, and the company is on pace to match that spend in 2015.
Meanwhile, Netflix's content budget continues to expand. Part of that is because of the service's international expansion, but it's also growing its slate of original content and premium movie licenses for domestic subscribers. Morgan Stanley estimates that about half of Netflix's content spend next year -- $2.5 billion -- will go toward U.S. content.
New content coming in 2016HBO won't be standing still for long. Morgan Stanley estimates that HBO will spend about $1.8 billion on content in 2016. That's a roughly 20% increase from its estimated content spend in each of the last two years.
HBO acquired the rights to Sesame Street in 2015, and the new season will debut in January. Additionally, HBO signed on VICE to make news-related programming for the premium network, and it has a contract with comedian and former Daily Show star Jon Stewart to produce short-form news content.
Indeed, HBO is poised for a serious expansion in 2016 with content aimed at cord-cutters interested in keeping up with the news or with families -- the latter of which Netflix appeals to with lots of kids programming. But Netflix is also expanding the breadth of its content library in 2016. Content chief Ted Sarandos recently told analysts that the network plans to expand its original series lineup from 16 to 31 in 2016. Additionally, Netflix's deal with Disney's film studio goes online starting in 2016, which includes both kids movies and top films from the Marvel universe and Star Wars.
2016 will determine what kind of network HBO wants to be. While Netflix is everything to everyone -- young, old, men, women -- HBO's content has more limited appeal. With the expansion into categories such as kids programming and news, HBO is broadening that appeal, but it's still far from appealing to the breadth of audience that Netflix does.
That's one reason Netflix has 43 million domestic subscribers compared to HBO's roughly 30 million. Simply offering HBO to broadband-only households won't automatically make HBO catch up, but 2016 could nevertheless be a turning point for HBO to break through the 30 million subscriber plateau and compete on an increasingly even playing field with Netflix.
The article HBO's Reaction to Netflix's Big Content Budget originally appeared on Fool.com.
Adam Levy has no position in any stocks mentioned. The Motley Fool owns shares of and recommends Netflix. The Motley Fool recommends Time Warner. Try any of our Foolish newsletter services free for 30 days. We Fools may not all hold the same opinions, but we all believe that considering a diverse range of insights makes us better investors. The Motley Fool has a disclosure policy.
Copyright 1995 - 2016 The Motley Fool, LLC. All rights reserved. The Motley Fool has a disclosure policy.