HBO Now Subscriber Growth Is Accelerating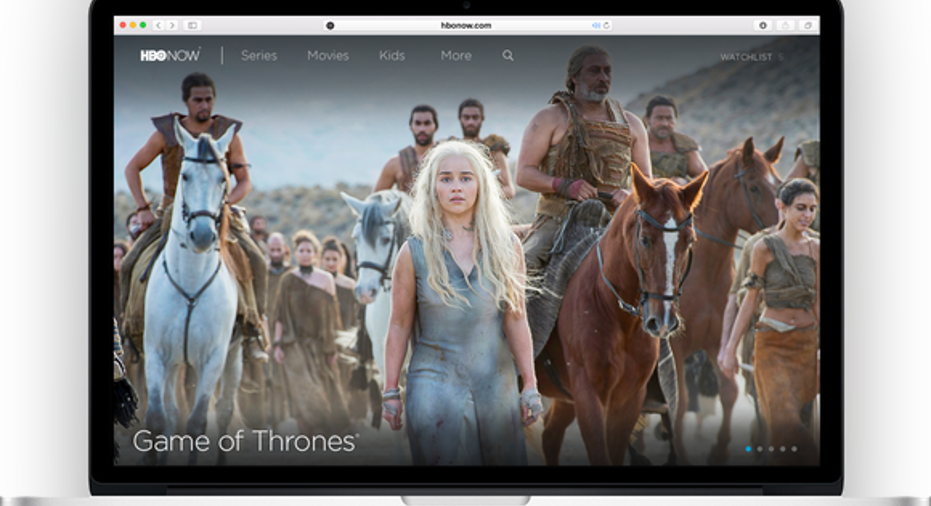 HBO's over-the-top service, HBO Now, still represents a small portion of HBO's 49 million domestic subscribers, but it's growing.In fact, it's accelerating. Time Warner (NYSE: TWX) CEO Jeff Bewkes announced that the company surpassed 2 million domestic HBO Now subscribers during the company's fourth-quarter earnings call.He later added that subscriptions tripled in 2016 compared to the end of 2015, which implies closer to 2.4 million subscribers.
HBO's accelerating OTT subscriber growth will be key to fending off the negative impact of cord-cutting and mergers in the cable industry. Additionally, it provides the potential for margin improvement as its subscriber base increases in scale.
Image source: HBO.
Combatting cord-cutting
When HBO released HBO Now in April of 2015, it said the target audience is the 10 million or so broadband-only households in the United States. But that number is steadily growing as more people cut the cord.
The pay-TV industry lost about 1.5 million traditional subscribers over the past year, according to Jan Dawson, an analyst for Jackdaw Research. That number is growing every quarter, too. Digital options like Sling TV and PlayStation Vue have helped offset those declines, but not entirely. Considering the vast majority of HBO's domestic subscribers pay through their cable TV bill, the decline in traditional pay-TV can have a serious impact on HBO.
For all of its success with HBO Now, Bewkes noted, "Despite very strong growth in digital subscribers, total domestic subs across HBO and Cinemax were essentially flat for the year." He said the biggest headwinds are with affiliates involved in M&A integration.
Last year, Time Warner publicly opposed the merger between Charter Communications (NASDAQ: CHTR) and Time Warner Cable, saying it would negatively impact streaming services like HBO Now. What it didn't say is that mega-mergers like the new Charter gives the cable companies more bargaining power, potentially hurting its ability to grow premium network subscribers and affiliate fees.
HBO Now provides a hedge against cord-cutting, cord-shaving, and mega-mergers, but so far, it's only been breakeven.
But HBO Now subscribers are potentially more profitable
Unlike traditional cable subscribers, over-the-top subscribers pay HBO directly. HBO's pay-TV affiliates typically take around half of subscription revenue off the top before HBO sees any of it. Of course, the cable companies take care of delivering the product, billing, and customer service, whereas HBO is on its own for its streaming service.
"Our early experience suggests HBO Now will be a highly profitable revenue stream over time," CFO Howard Averill told investors last year, following the service's launch. HBO certainly benefits from economies of scale as the subscriber base grows. However, it's also seen its churn rate -- the percentage of subscribers cancelling their service -- come down as subscribers age. That means instead of fighting to replace customers it has lost, HBO can more easily add incremental subscribers to HBO Now. Its marketing dollars go further.
HBO Now is key to returning to subscriber growth in 2017
Bewkes believes there's still "a big untapped subscriber opportunity" for the company in the United States. "Capitalizing on that is our most important long-term growth driver," he said.Management expects a solid increase in subscribers in 2017 after the number stayed relatively flat in 2016.
Continued growth in HBO Now subscribers will no doubt play a large role in growing domestic subscribers. Additionally, expansion of its over-the-top service to countries like Spain, Brazil, and Argentina last year should help continue growing international subscribers.
HBO managed to increase subscription revenue 5% in 2016 thanks to strong international growth and small rate increases.Adding in a few million more high-priced domestic subscribers could easily translate into subscription revenue growth in the high single-digits. (Remember, HBO Now revenue per subscriber is higher than traditional affiliates.)
Considering around 85% of HBO's revenue comes from subscriptions, that bodes well for the company's overall revenue growth this year.
10 stocks we like better than Time WarnerWhen investing geniuses David and Tom Gardner have a stock tip, it can pay to listen. After all, the newsletter they have run for over a decade, Motley Fool Stock Advisor, has tripled the market.*
David and Tom just revealed what they believe are the 10 best stocks for investors to buy right now...and Time Warner wasn't one of them! That's right -- they think these 10 stocks are even better buys.
Click here to learn about these picks!
*Stock Advisor returns as of February 6, 2017.
Adam Levy has no position in any stocks mentioned. The Motley Fool recommends Time Warner. The Motley Fool has a disclosure policy.