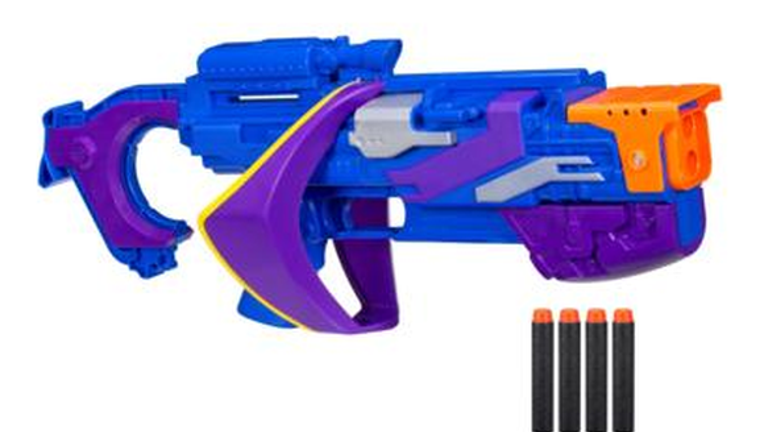 Iconic toy maker Hasbro, Inc. (NASDAQ: HAS) announced the results of its recently completed quarter and year-end earlier this month and investors seemed to like what they saw. The stock rocketed 14% higher the following day and has maintained those gains as investors have continued to digest the company's quarterly filing. While those stock price jumps are a pleasant surprise, investors should be more interested in the underlying financial performance that lay the foundation for these price movements. Let's review the key metrics for the quarter and full year to understand why the stock popped.
Hasbro produces a blowout quarter! Image source: Hasbro
Revenue up 11%
Revenue for the most recent quarter was up 11% to $1.63 billion and exceeded $5 billion for the first time in the company's history. Hasbro produces revenue from four product categories: Boys, Games, Girls and Preschool. The standout was the Girls segment, with revenue up 52% to a record $1.19 billion.
Hasbro has historically been known as a boy's toy company and it has made great strides to change that. Its historic deal with The Walt Disney Company (NYSE: DIS) in September of 2014 gave it global rights to develop dolls for Disney's Princess and Frozen properties. That deal took effect in 2016, contributing to this stunning out-performance.
| Revenue Source | Q4 16 | Q4 15 | Change (YOY) |
| --- | --- | --- | --- |
| Boys | 552.3 | 569.8 | -3% |
| Games | 518.7 | 465.8 | 11% |
| Girls | 394.2 | 258.8 | 52% |
| Preschool | 164.8 | 170.9 | -4% |
| Total | $1,630.0 | $1,465.3 | 11% |
Dollar values in millions, numbers may not sum due to rounding. Data source: Hasbro. Table by author.
Hasbro reported that it will abandon these product categories in the coming year, in favor of reporting brand portfolio categories. These include Franchise Brands, Partner Brands, Hasbro Gaming, and Emerging Brands. The company stated that it believes "this is a more relevant and appropriate view of our business". Partner Brands will be comprised of licensed products including Disney Princess, Frozen and and Comcast's Dreamworks' Trolls. Hasbro Gaming will consist of Magic: The Gathering and Monopoly. The revised chart shows the revenue performance within the new categories.
| Revenue Source | Q4 16 | Q4 15 | Change (YOY) |
| --- | --- | --- | --- |
| Franchise Brands | 685.6 | 669.0 | 2% |
| Partner Brands | 433.7 | 375.4 | 16% |
| Hasbro Gaming | 356.9 | 291.1 | 23% |
| Emerging Brands | 153.7 | 129.9 | 18% |
| Total | $1,630.0 | $1,465.3 | 11% |
Dollar values in millions, numbers may not sum due to rounding.Data source: Hasbro. Table by author.
Net income increased 10%
Net income for the quarter was $192 million, up 10% from $175 million in the prior year quarter. For the full year, net income increased 22% to $551 million, up from $451 million in the prior year. The company also increased both operating and net income margins, which translates to greater profit from each dollar of revenue.
Marvel Guardians of the Galaxy Rocket Raccoon Blaster. Image source: Hasbro.
Repurchased 1.89 million shares
Hasbro reported that it had returned $151.3 million to shareholders in share repurchases. This amounted to 1.89 million shares with an average price of $79.86 per share. As of the report, the company has $328 million remaining in its existing share repurchase authorization.
Increased its dividend by 12%
The company paid $248.9 million in dividends over the course of 2016. Hasbro also announced it will increase its quarterly dividend 12% to $0.57 per share based on its favorable outlook and recent results. The company had room to up the ante -- over the past twelve months Hasbro logged a payout ratio of 45%, giving the company plenty of space to up dividend payments without worrying about them eating too much into earnings or becoming unsustainable.
On the whole, Hasbro appears to be making all the right moves for the future and its growth will likely continue. Investors seem to agree, and have taken a "game on!" attitude with the stock.
10 stocks we like better than HasbroWhen investing geniuses David and Tom Gardner have a stock tip, it can pay to listen. After all, the newsletter they have run for over a decade, Motley Fool Stock Advisor, has tripled the market.*
David and Tom just revealed what they believe are the 10 best stocks for investors to buy right now... and Hasbro wasn't one of them! That's right -- they think these 10 stocks are even better buys.
Click here to learn about these picks!
*Stock Advisor returns as of February 6, 2017
Danny Vena owns shares of Hasbro and Walt Disney. Danny Vena has the following options: long January 2018 $80 calls on Walt Disney and short April 2017 $105 calls on Walt Disney. The Motley Fool owns shares of and recommends Hasbro and Walt Disney. The Motley Fool has a disclosure policy.