Has Gilead Sciences Lost Its Way?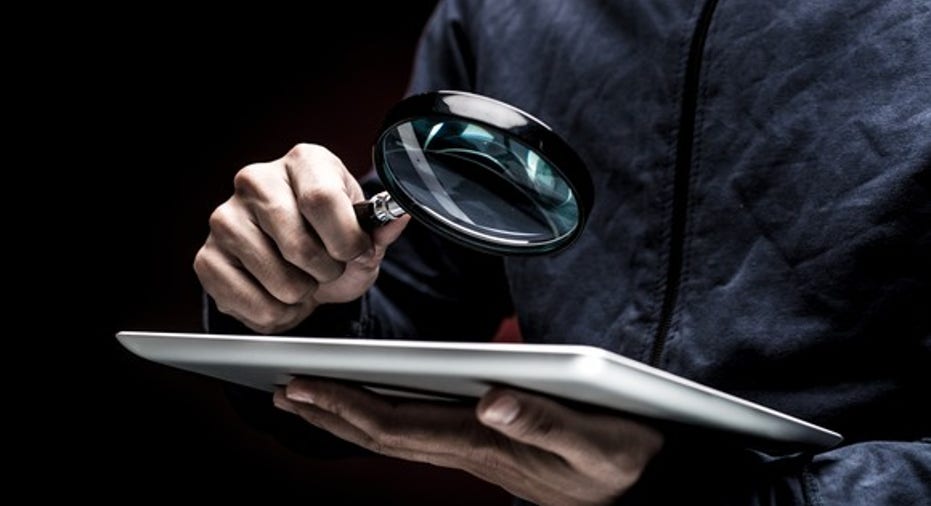 Since John Milligan took over as the CEO of Gilead Sciences (NASDAQ: GILD) roughly one year ago, the biotech's shares havesteadily marched lower to the tune of a 24% decline. And one of the biggest reasons whyis Milligan's decision to invest heavily in share repurchases and forgo a large acquisition -- or a series of smaller acquisitions -- to bring in some much-needed revenue.
The $13.5 billion spent on share repurchases in the past year, after all, could have netted a handful of modestly sized acquisitions. For example, Japan's Takeda Pharmaceutical bought Ariad Pharmaceuticals and its leukemia drug portfolio for only $5.2 billion, and Jazz Pharmaceuticals grabbed Celator'sacute myeloid leukemia drugVyxeos for a mere $1.5 billion--casting doubt on Milligan's prior assertion that valuations were simply too high to warrant an acquisition frenzy.
Image Source: Getty Images.
The big picture issue is that the bottom has dropped out of the biotech's hepatitis C franchise in the past year, and 2017 is on track to produce another 40% dipin the biotech's hepatitis C sales, according to Gilead's own dismal forecast.Yet Gilead has stubbornly refused to buy a revenue-generating peer to address this issue head on -- despite exiting 2016 with $32.4 billionof cash, cash equivalents, and marketable securities and a biotech landscape that arguably sports a surfeit of worthwhile buyout targets.
Has Gilead lost its way?
In light of management's refusal to play the growth-by-acquisition game, I think it's time to openly ponder if the company has lost its way. The reality on the ground, after all, is that Gilead's initial foray into oncology -- the disease market that had the most potential to offset its flagging hep-C franchise -- has been a disaster.
Gilead'ssimtuzumab missed the mark forpancreatic cancer, Zydelig's dangerous side effects curbed its commercial potential in leukemia, andmomelotinib's late-stage results for thebone marrow disorder myelofibrosis didn't exactly set the world on fire.
In short, Gilead appears to have thrown in the towel on the high-value oncology space and instead has decided to pivot towardnonalcoholic steatohepatitis (NASH) as its potential saving grace.The problem, though, is that even Gilead's experimental NASH assets are still several years away from coughing up a viable product candidate.
A change of direction is in order
Now, this doesn't mean Gilead or its shareholders should be in panic mode right now. The biotech's HIV franchise is growing at a respectable clip, and perhaps fast enough to offset most of its declining hep-C sales. So, Milligan's patience may yet pay off.
Having said that, Milligan may still want to seriously consider changing course and opening up the checkbook to buy some desperately needed revenue soon. With all the favorable tailwinds in front of the pharma industry, after all, valuations probably aren't going to fall off a cliff to allow Gilead to go bargain hunting. And even if they did, Gilead would still have its fair share of competitors for any really intriguing pipelines or product portfolios -- implying that the sky-high premiums that Milligan has tried to avoid might remain in play even during a downturn in the market.
Cutting to the chase, the market simply doesn't care about mountains of cash on a biotech's balance sheet or a rich shareholder rewards program -- at least not when a company's top line is going in the wrong direction. If it did, Gilead's shares wouldn't be garnering a rock bottom price-to-sales ratio of 2.89.
So to recapture the narrative and get things headed back in the right direction, my view is that it's high time for Gilead to concede to the market's demands on the M&A issue. Otherwise, Milligan's second year as CEO probably won't be any more pleasant.
Find out why Gilead Sciences is one of the 10 best stocks to buy now
Motley Fool co-founders Tom and David Gardner have spent more than a decade beating the market. (In fact, the newsletter they run, Motley Fool Stock Advisor, has tripled the market!*)
Tom and David just revealed their ten top stock picks for investors to buy right now. Gilead Sciences is on the list -- but there are nine others you may be overlooking.
Click here to get access to the full list!
*Stock Advisor returns as of February 6, 2017
George Budwell has no position in any stocks mentioned. The Motley Fool owns shares of and recommends Gilead Sciences. The Motley Fool has the following options: short June 2017 $70 calls on Gilead Sciences. The Motley Fool has a disclosure policy.