Has Apple Inc. Already Made 1 Huge Mistake With Its Secret Car Project?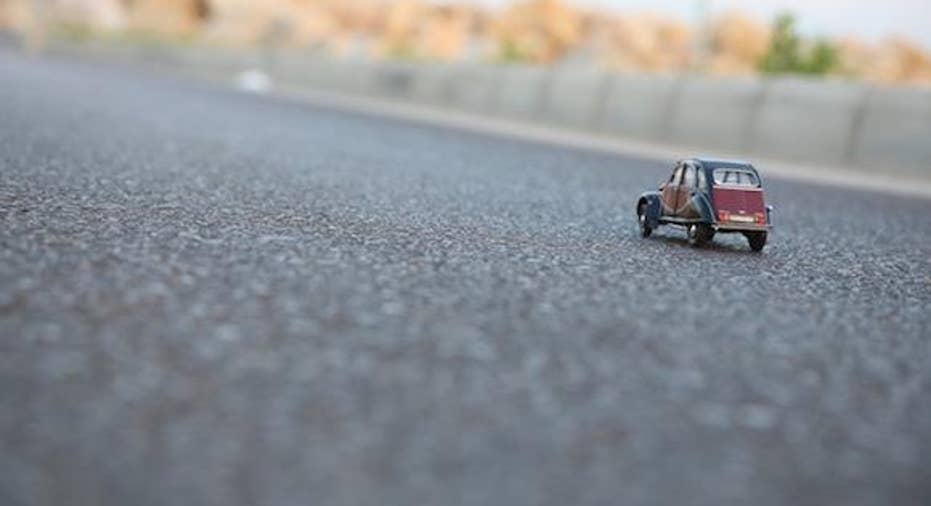 Source: Pexels.
Apple has yet to reveal -- or even acknowledge it's working on -- an electric car, but it may have already made one big blunder with its secretive project. Last week, German finance publication Handelsblatt said that Apple's talks with both BMW and Daimler have both fallen through.
Since late last year we knew that Apple and BMW weren't exactly seeing eye-to-eye, but we didn't know that talks had completely ended. We also didn't know that Daimler is reportedly finished with the Apple car discussions as well.
So why does this matter? Well, Apple is planning to debut its electric car sometime in 2019, according toThe Wall Street Journal, but before it can do so it needs to find a company that will actually build the car. And as of right now, it appears it doesn't have that little detail nailed down.
Just like the company's iPhone, iPad, Watch, and iMac, Apple designs all of its devices, the software, and the internal specs, but it doesn't manufacture them. The same will be true if, and when, Apple releases its car. So not having a manufacturer at this point -- and seemingly taking two huge carmakers out of the running -- isn't exactly reassuring news for Apple investors.
What happened?According to Handelsblatt, both carmakers had a disagreement with Apple on who would be in charge of the customer data that an Apple car would produce. New cars collect massive amounts of data and questions around who owns the data, how secure and private it is, and whether or not it can be bought and sold still remain.
Apple reportedly wanted to have 100% control over customer data from the car (no surprise there) and store it all in its iCloud servers. That doesn't sound all that unreasonable considering the company's car would likely be an Apple product, and not Daimler's or BMW's.
To make matters worse, Apple, Daimler, and BMW reportedly couldn't come to an agreement over who would actually lead the car project.
Why Apple may be making a mistakeWe don't know all of the details, of course, but I understand why Apple would want data from its cars stored on its own cloud servers. Apple keeps a very close relationship with its customers, and it typically doesn't like anyone else claiming ownership of its customers' information.
But having said that, I think Apple runs the risk of both alienating itself from the automotive market, and losing potential manufacturers, if it takes too strong of an approach on this issue. Remember, Apple is anything but a dominant force in autos, and it needs the expertise of automotive manufacturers in order to successfully pull off a car.
Apple is used to having the upper hand when it comes to getting manufacturers to build its popular devices, but the same isn't true for an Apple car. Instead, the company needs to be much more open to a collaborative enterprise, where it doesn't have complete control, so that it can find a manufacturer willing to take on such a big (and risky) project.
Handelsblattmentioned that Apple is in talks with the Canadian-Austrian automotive manufacturing company, Magna Steyr. But we don't know yet how far along talks are between Apple and Magna, or if it's even in relation to building Apple's car.
If there is one thing that's starting to become clear from all of this, it's that the road to an Apple car will be anything but smooth.
The article Has Apple Inc. Already Made 1 Huge Mistake With Its Secret Car Project? originally appeared on Fool.com.
Chris Neiger has no position in any stocks mentioned. The Motley Fool owns shares of and recommends Apple. The Motley Fool recommends BMW. Try any of our Foolish newsletter services free for 30 days. We Fools may not all hold the same opinions, but we all believe that considering a diverse range of insights makes us better investors. The Motley Fool has a disclosure policy.
Copyright 1995 - 2016 The Motley Fool, LLC. All rights reserved. The Motley Fool has a disclosure policy.