Harvey Weinstein leaves the board of his film company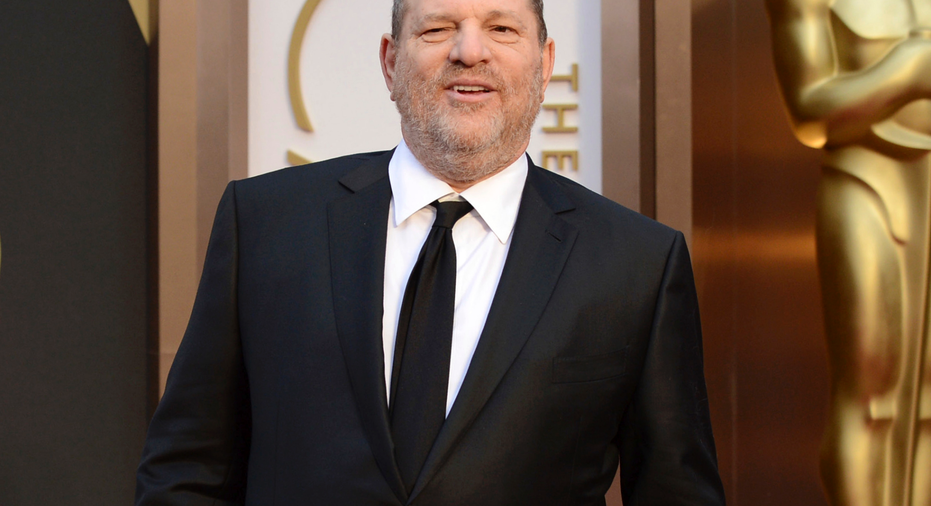 Harvey Weinstein is leaving the board of the film company he started, more than a week after the firm fired him following allegations of sexual harassment and rape.
The Weinstein Co.'s board said in a statement Tuesday that Weinstein had resigned. Weinstein holds a roughly 20 percent stake in his company, according to a person close to Weinstein who was not authorized to speak publicly about the matter. The person declined to comment on the future of that holding.
His departure from the company comes as it deals with turmoil in the aftermath of more than three dozen women publicly accusing Weinstein of abuse. Industry players have cut ties, or threatened to cut ties , with The Weinstein Co. The Producers Guild of America has started the process of expelling Weinstein, and the Academy of Motion Picture Arts and Sciences, the group behind the Oscars, has revoked his membership.
Board member Tarak Ben Ammar said Monday that it was negotiating a potential sale of all or part of the company, which was founded in 2005 by Weinstein and his brother Bob Weinstein after they left Disney.
Bob Weinstein had maintained last week that business was continuing "as usual" for the company and that its board was not exploring a sale or shutdown.
Company representatives did not immediately respond to questions Tuesday.