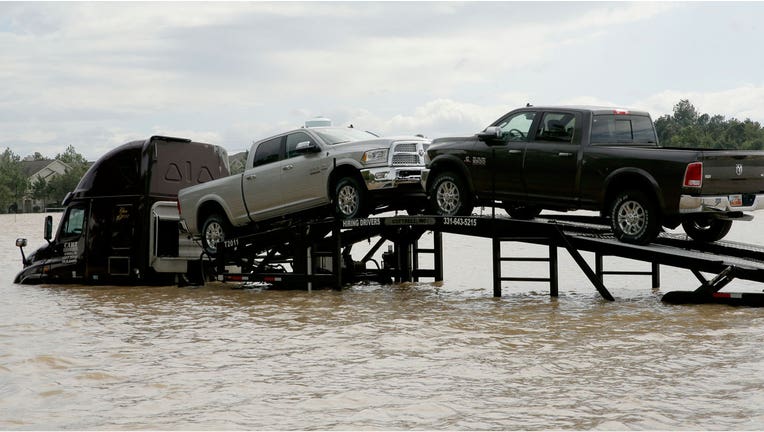 Auto sales appeared to be heading toward a positive month of August, thanks to Early Labor Day discounts and the arrival of new 2018 models. But Hurricane Harvey has changed the industry's outlook.
The storm, which flooded thousands of homes and businesses in southeast Texas, has brought sales activity to a halt. Dealers in and around Houston, the seventh-largest U.S. auto market, are also reporting significant damage to buildings and inventory. Edmunds believes Harvey affected 366,000 vehicles in Texas, including 150,000 to 200,000 new vehicles that were waiting to be sold.
The car-shopping website estimates that August sales will take a 2% hit due to Harvey. Based on Edmunds' initial monthly forecast, a 2% loss in sales means the industry would fall short of the roughly 1.5 million new vehicles that were sold in August 2016.
Auto sales have dropped in each of the first seven months of 2017. The losing streak can be attributed to several factors, including diminished pent-up demand and a drastic shift from sedans.
July sales fell 7% year-over-year, according to Autodata. Year-to-date sales are down 2.9%, despite a 3.5% increase for pickups, SUVs and other light trucks. Sales of passenger cars have plunged 11.7%.
Edmunds noted that Harvey will negatively impact brands that rely more on trucks and SUVs, given that Texas is a top market for both segments. The Ford (NYSE:F), Ram and GMC brands sell more new vehicles in Texas than any other state.