Harley-Davidson Seeks New Crop of Riders as U.S. Sales Stall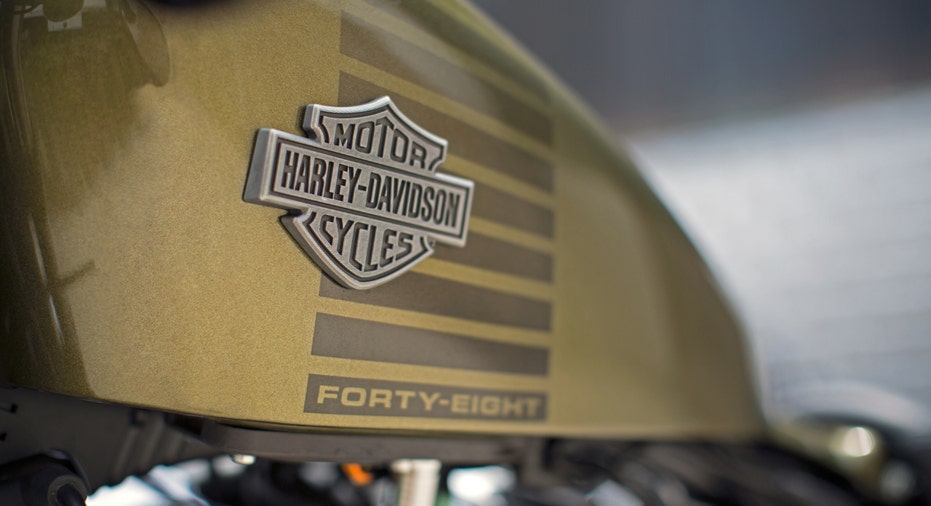 Harley-Davidson (NYSE:HOG) on Tuesday said demand for motorcycles in the U.S. continued to decelerate in 2016, so the famed motorcycle maker is embarking on an effort to bring new riders into the sport.
The company said it is focused on promoting motorcycle riding in the U.S., looking to expand its reach beyond the traditional motorcycle buyer. CEO Matt Levatich said the plan reflects challenges in the U.S., as Harley-Davidson braces for a "new normal" in the domestic market.
"Now more than ever, we're not only in the business of building great motorcycles. We're in the business of building riders," Levatich told analysts on a conference call Tuesday.
Bike brands like Harley-Davidson have faced a shrinking U.S. motorcycle market as their core customers get older and consumers choose to spend money on new vehicles instead. Based on the latest data provided by Harley-Davidson, U.S. motorcycle registrations totaled 263,479 through the first three quarters of 2016, a 5.6% decline.
The Milwaukee-based company also has contended with cheaper bikes from Polaris Industries' (NYSE:PII) Indian Motorcycle and Japanese rivals like Honda (NYSE:HMC). Despite heavy discounts offered by competing makes, Harley-Davidson has avoided getting into a price war.
In 2016, Harley-Davidson achieved sales gains in Europe and other international markets. But retail sales in its home market fell 3.9%, and shipments followed suit as Harley-Davidson sought to reduce dealer inventories. This year, Harley-Davidson expects worldwide motorcycle shipments to be flat to down modestly.
Harley-Davidson dealers trained a total of 65,000 people through the company's Rider Academy program last year. The company is also pitching its bikes to more young adults, women, African-Americans and Hispanics, Levatich said. Sales of new Harley motorcycles to those demographics accounted for 40% of U.S. retail sales in 2016, up from 34% in 2010.
"We'll continue our demand-driving focus, but we need to do more—particularly in the U.S.—to drive industry growth and assure the vitality of the sport long-term," Levatich said. "Our long-term, 10-year strategy has the headlining goal to build the next generation of Harley-Davidson riders worldwide."
Despite weaker demand across the industry, Harley-Davidson picked up market share in the U.S. and Europe.
The company reported fourth-quarter earnings of $47.2 million, or 27 cents a share, compared to $42.2 million, or 22 cents a share, in the same period a year earlier. Revenue declined 6% to $1.11 billion.
Shares of Harley-Davidson retreated 3.5% to $55.90 on Tuesday. The stock, which enjoyed a strong 2016, is down 4.3% since the start of 2017.