Harley-Davidson building factory in Thailand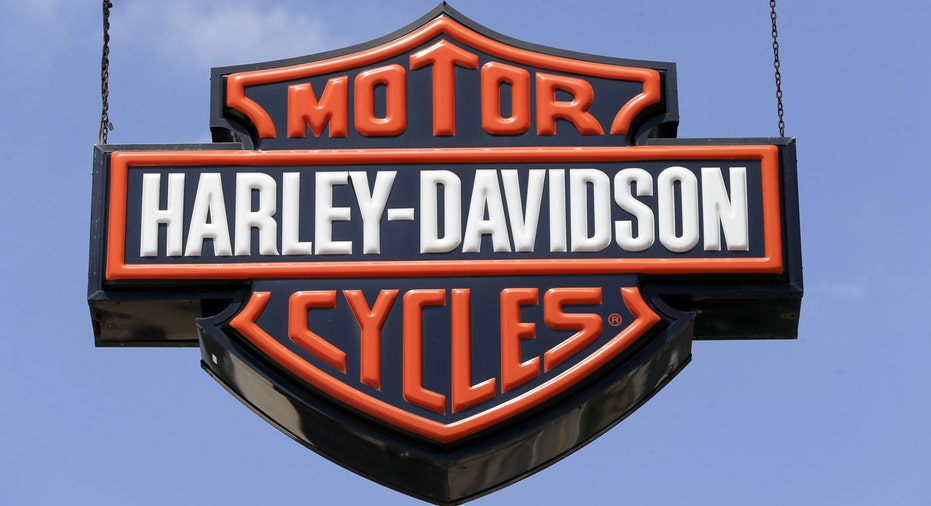 Harley-Davidson (NYSE:HOG) is building a new plant in Thailand, reflecting the industry's push for global sales growth.
The iconic American motorcycle maker was part of President Donald Trump's focus on U.S. manufacturing in the early days of his administration. Executives visited the White House in February to meet with Trump, who thanked Harley-Davidson "for building things in America." But even Harley-Davidson had a manufacturing footprint overseas, and the Milwaukee-based company says the facility in Thailand will improve its ability to serve markets where demand is on the rise.
Harley-Davidson said the move will not impact its U.S. factories.
In Thailand, Harley-Davidson expects to begin building motorcycles in late 2018. The plant is known as a complete knock down facility, an assembly plant where Harley-Davidson will put together bikes using parts shipped from its U.S. factories or suppliers.
Harleys made in Thailand will support sales in China and southeastern Asia, as the manufacturer works toward its goal of growing its international business to half of annual sales by 2027.
"Asia Pacific is a growth market for Harley-Davidson because of its expanding economy, growing middle class, positive consumer spending trends and increasing market demand for larger motorcycle sales," a Harley-Davidson spokesperson said.
Although it exports completed bikes from the U.S., Harley-Davidson notes that some markets have high tariffs that put its motorcycles out of reach for most customers. Thailand has a 60% tax on imported bikes, a tax that would not apply to Harleys assembled for delivery inside the country's borders. Executives have said they want to encourage more people around the world to become riders, noting that domestic sales have softened.
Read: Harley-Davidson CEO talks Trump meeting, tax reform
"By building this assembly plant, we will be closer to these consumers and can be more responsive and competitive in this very important region to enable overall company growth," the spokesperson added. "There is no intent to reduce our U.S. manufacturing due to this expansion. Our U.S. manufacturing will continue to supply the U. S. and certain other global markets."
Harley-Davidson has five factories in Wisconsin, Missouri and Pennsylvania, in addition to assembly plants in India and Brazil that also rely on American-made parts. The facility in India, which levies a 100% tax on imported motorcycles, opened in 2011.
The United Steelworkers Union, which represents workers at the Wisconsin and Missouri plants, called on Harley-Davidson to call off its plans to build in Thailand.
"This decision puts in jeopardy one of the few remaining genuine U.S. brands," the union said in a statement.
The New York Times was first to report Harley-Davidson's plans in Thailand.