Hanesbrands Stock Split: Will the Underwear Maker Split Again Soon?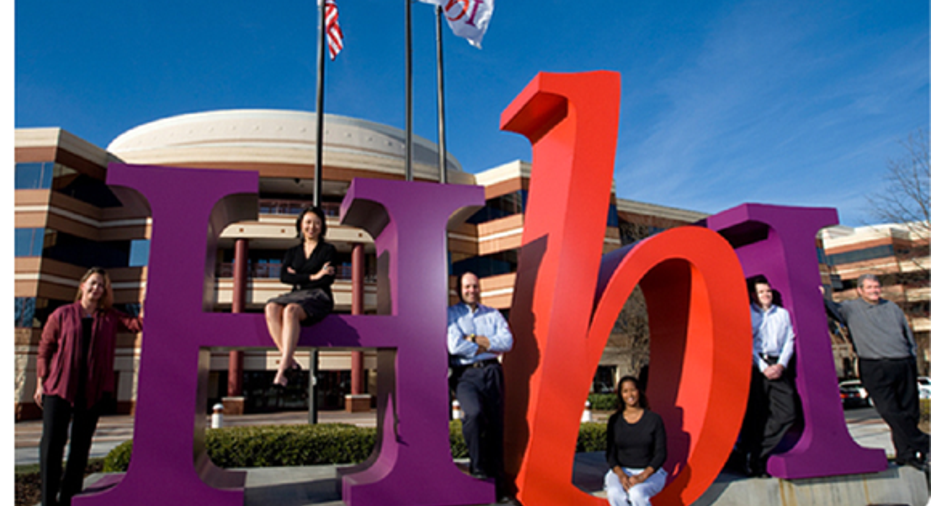 The apparel industry is highly competitive, but Hanesbrands (NYSE: HBI) has made a huge splash in its relatively short tenure as a publicly traded company. The Winston-Salem, N.C.-based company is best known for its namesake undergarments, but other products include Champion sports apparel and L'eggs hosiery. Spun off from food maker Sara Lee in 2006, Hanesbrands enjoyed strong share-price performance between 2012 and 2014, prompting the company to split its share last year. Now, however, some investors want to know if another split could come in the near future. Below, we'll look more closely at Hanesbrands's stock split history and see if another split is in the works.
Image source: Hanesbrands.
What made Hanesbrands do a stock split in the past
Hanesbrands has done one stock split, as you can see below:
| Date of Split | Split Ratio |
| --- | --- |
| March 4, 2015 | 4-for-1 |
Data source: Hanesbrands investor relations.
With only a decade of history as a separately traded stock, Hanesbrands doesn't have an extensive stock split history. However, the sequence of events that the apparel maker went through to get to the point where it split its shares can provide some insight into the company's thinking process and what it might do in the future.
Hanesbrands did extremely well coming out of the gate, seeing its share price climb by more than 50% less than a year after its IPO. But the recession of 2008 and the ensuing financial crisis sent the stock falling sharply, reaching single-digit share-price levels before bottoming out and rebounding. It didn't take long for Hanesbrands to get back to where it had traded before the crisis, but several years of sluggish performance put a cap on the stock's appreciation potential.
That changed in late 2012. From there, the stock doubled in less than a year and substantial gains continued through 2014 and into early 2015. By the time the company decided to do a stock split, its share price had climbed almost to $130.
How Hanesbrands went beyond the norm
Unlike many companies contemplating their first split, Hanesbrands decided not to go for the typical 2-for-1 split. Instead, it went for a more aggressive 4-for-1 split ratio, with the effect of sending its stock price all the way down to where it traded throughout much of its history. Since last year, the stock has stayed in the $20s and $30s, with a recent downtick that has sent the stock to its lowest split-adjusted level in more than two years.
The recent drop in the stock flies in the face of recent fundamental results from the business. In its most recent quarter, Hanesbrands reported an 11% rise in revenue, with adjusted earnings from continuing operations climbing by 12%. That's fairly impressive given the overall sluggish environment in apparel retail throughout the industry. Yet even Hanesbrands had to aim investors down to the lower end of its previous guidance range, and despite a temporary bounce in the share price following the announcement, the trend from earlier in the year has continued and remains downward-facing for now.
Will Hanesbrands split again soon?
Nevertheless, Hanesbrands doesn't look likely to split again in the near future. The decision to do a 4-for-1 split effectively made it necessary for the stock to quadruple in order to get back to a position in which it would make sense for Hanesbrands to split. Even though the company has done a reasonably good job of bucking adverse industry trends, expecting a meteoric rise in the short run seems overly ambitious. After waiting nine years for its first stock split, Hanesbrands investors might well have to wait another decade before seeing the next one.
10 stocks we like better than Hanesbrands When investing geniuses David and Tom Gardner have a stock tip, it can pay to listen. After all, the newsletter they have run for over a decade, Motley Fool Stock Advisor, has tripled the market.*
David and Tom just revealed what they believe are the 10 best stocks for investors to buy right now... and Hanesbrands wasn't one of them! That's right -- they think these 10 stocks are even better buys.
Click here to learn about these picks!
*Stock Advisor returns as of November 7, 2016
Dan Caplinger has no position in any stocks mentioned. The Motley Fool has no position in any of the stocks mentioned. Try any of our Foolish newsletter services free for 30 days. We Fools may not all hold the same opinions, but we all believe that considering a diverse range of insights makes us better investors. The Motley Fool has a disclosure policy.