Halozyme Therapeutics, Inc.'s Necessary Move Sends Shares Down as Much as 10%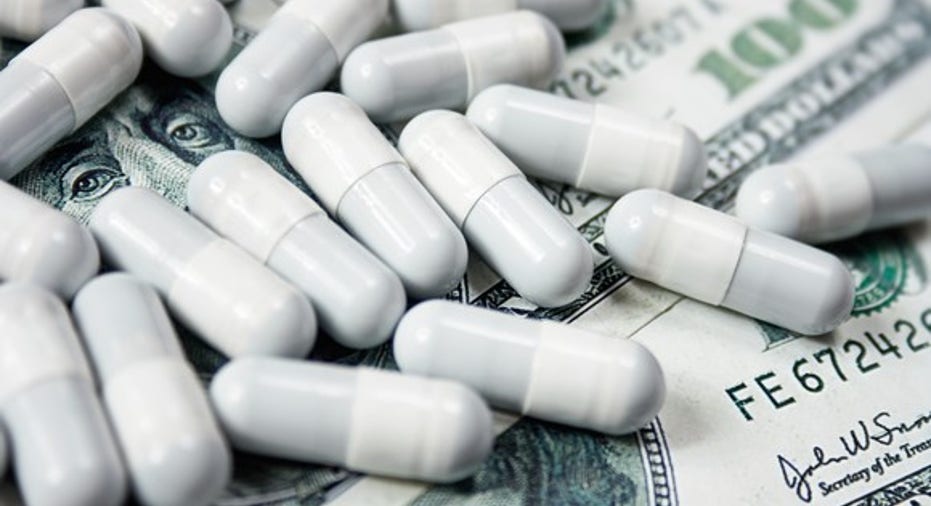 What happened
Shares of Halozyme Therapeutics (NASDAQ: HALO), a drug developer with a keen focus on creating novel therapies to treat cancer, dropped as much as 10% during Friday's trading session following the announcement and pricing of a secondary stock offering after the closing bell on Thursday.
So what
As noted in a company press release late on Thursday, it priced 10 million shares of common stock at $12.50 per share, with the hope of raising $125 million in gross proceeds. As is customary for underwritten secondary offerings, the underwriters of the deal can also purchase up to an additional 1.5 million shares.
Image source: Getty Images.
The extra 10 million shares will increase Halozyme's outstanding share count by 7.8%, while the $12.50-per-share pricing of the offering was nearly 12% below where its shares closed on Thursday. The wide gap in pricing may suggest limited interest from Wall Street and investors on more shares being sold. As a reminder, issuing shares dilutes the value of existing shares that investors already own. However, this was a necessary move for Halozyme, with the company losing money and only having $179 million in cash on its balance sheet.It anticipates burning through $75 million to $85 million in cash this year.
The purpose of Halozyme's offering is to fund the continued development of its PEGPH20 oncology program, as well as for other general corporate purposes. Halozyme's proprietary PEGPH20 is currently being tested in combination with Celgene'sAbraxane in a late-stage pancreatic cancer trial, as well as in combination with Merck's cancer immunotherapy Keytruda in phase 1 studies for advanced non-small cell lung cancer and advanced gastric cancer, to name a few trials.
Now what
The good news for Halozyme shareholders, aside from today's pain, is that the company's Food and Drug Administration-approved products are seeing steady growth in royalties and product sales,meaning even with an acceleration in costs tied to its potentially more lucrative PEGPH20 program, we could begin to see losses narrow as soon as next year.
However, the real "prize" here is PEGPH20 and its combination trial with Abraxane, which is currently enrolling in phase 3. As Halozyme's most advanced study by far, the HALO-301 trial could make or break its oncology program in the eyes of Wall Street and investors. Even though drugs can respond uniquely to different types of cancer, Halozyme would have a difficult time convincing investors of success throughout the remainder of its pipeline if HALO-301 doesn't find the mark.
Initial data and preclinical data point to PEGPH20 being a success, but the failure rate of phase 3 studies is still high enough to merit a lot of caution right now. Given how much premium has been built into Halozyme's valuation because of its PEGPH20 program, I'd suggest sticking to the sidelines and waiting until we have that all-important phase 3 data in hand.
10 stocks we like better than Halozyme TherapeuticsWhen investing geniuses David and Tom Gardner have a stock tip, it can pay to listen. After all, the newsletter they have run for over a decade, Motley Fool Stock Advisor, has tripled the market.*
David and Tom just revealed what they believe are the 10 best stocks for investors to buy right now... and Halozyme Therapeutics wasn't one of them! That's right -- they think these 10 stocks are even better buys.
Click here to learn about these picks!
*Stock Advisor returns as of May 1, 2017
Sean Williams has no position in any stocks mentioned. The Motley Fool owns shares of and recommends Celgene. The Motley Fool has a disclosure policy.