Halliburton swings to profit on North American oil surge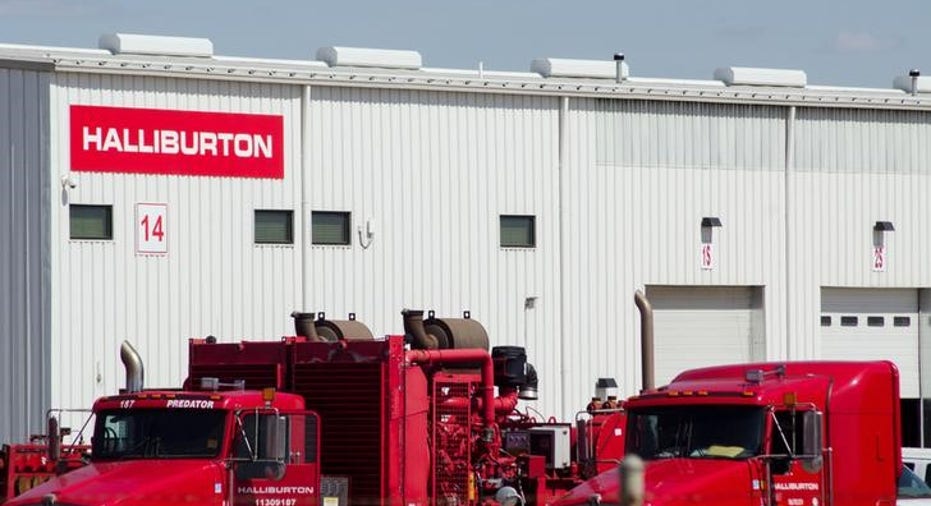 Halliburton (NYSE:HAL) said Monday it returned to profitability in the second quarter, as drilling activity in North America continued to rebound.
The oilfield services provider's North American revenue jumped 83% to $2.77 billion on strength in pumping and well construction. Halliburton also said its margins in the region rose to double digits on a percentage basis.
"Overall, I am confident about Halliburton's ability to grow North America margins, and continue to maintain the run rate for our international business," said Halliburton President and CEO Jeff Miller.
The results mirror Schlumberger's (NYSE:SLB) quarterly report on Friday. The world's largest oilfield services provider said it rapidly deployed its idle oil-drilling equipment in North America, responding to growing demand from energy producers.
Oilfield services companies, which supply equipment and technology to energy producers, have benefited from accelerated U.S. shale activity. Domestic oil companies are pumping more crude amid stronger pricing and lower production costs. The U.S. rig count stood at 950 at the end of last week, up 488 rigs compared to the same time last year.
In the second quarter, Halliburton earned net profits of $28 million, or 3 cents per share, compared with a year-ago loss of $3.21 billion. Adjusted earnings were 27 cents per share, well above Wall Street's estimate of 18 cents. Revenue grew 29% to $4.96 billion.
Halliburton booked a $3.5 billion charge in the second quarter of 2016 to cover the termination of its proposed Baker Hughes acquisition.
Shares of Halliburton slipped 3.4% to $42.89 in recent trading.