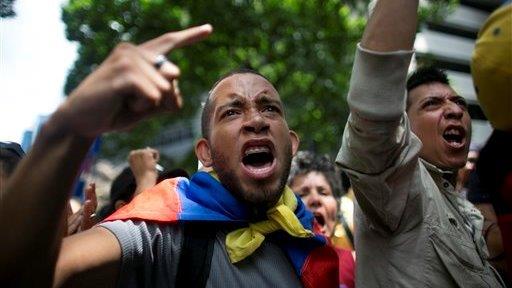 Major U.S. oil companies could face another financial setback now that Standard & Poor's has declared Venezuela to be in "selective default" after the country failed to make $200 million in repayments on its foreign debt.
Venezuela has been in an economic crisis for years with many corporations posting big write downs and deciding to reduce their exposure or even exit the country entirely, including General Motors (NYSE:GM), Goodyear (NASDAQ:GT) and Pepsi Co (NYSE:PEP).
Now, even after agreeing to take promissory notes, or IOU's, from Venezuela, oil service companies could be the next to take a hit.
Halliburton (NYSE:HAL), Schlumberger (NYSE:SLB) and Baker Hughes have hundreds of millions of dollars of exposure in Venezuela. Last week, Reuters reported, citing financial reports, that Halliburton has $727 million invested in Venezuela, Schlumberger has $700 million and Baker Hughes held receivables and inventory valued at $100 million.
In October, Schlumberger cautioned in an SEC filing of a possible impairment charge if conditions in Venezuela worsen. Schlumberger did not respond to FOX Business' request to discuss the latest developments. Haliburton and Baker Hughes also didn't return requests for comment.
A major factor behind Venezuela's deteriorating financial condition is its dependence on oil as a primary export, which has been negatively impacted by lower prices. The crisis is also being attributed to the economic policies of former socialist leader Hugo Chavez, who was president of Venezuela from 1999 to his death in 2013. Nicolas Maduro was handpicked as the new leader by the United Socialist Party of Venezuela.
The country's financial crisis has turned into a social crisis including shortages of food and other basic resources.