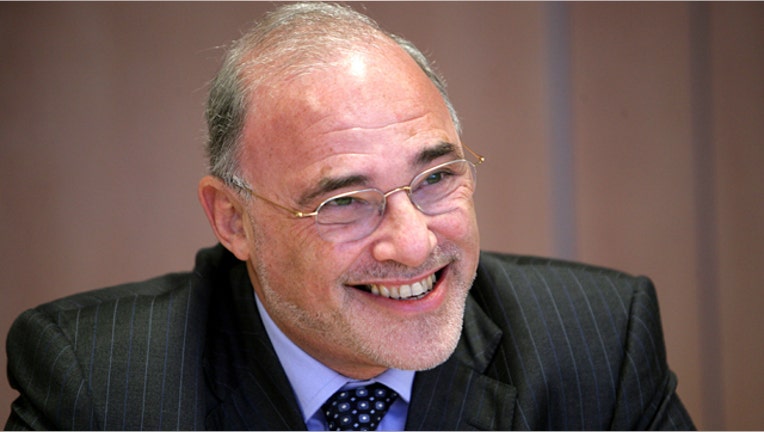 Hewlett-Packard (NYSE:HPQ) incoming CEO Leo Apotheker is scheduled to receive a signing bonus of $4 million when he takes over for ousted Mark Hurd.
According to a Securities and Exchange Commission filing on Friday, Apotheker will receive the signing bonus on November 29, on top of an annual salary of $1.2 million through October 2012.
Additionally, H-P plans to grant the former SAP (NYSE:SAP) CEO 76,000 shares of its common stock under a 2004 stock incentive plan. H-P said the target annual incentive for fiscal 2011 will be at least 200% of Apotheker's base salary and won't exceed 500%. Starting in 2012, H-P said Apotheker's target bonus will be at least 200% of his base salary.
H-P also said it plans to grant Apotheker two tranches of performance restricted units, or PRUs, including 304,000 PRUs related to a three-year period starting in November 2009 and vesting October 31, 2012.
H-P tapped Apotheker to replace Hurd on Thursday, ending a three-week search that looked at a number of external and internal candidates. Mired in an ethics scandal, Hurd was pushed out in a controversial move that took Silicon Valley by surprise. He has since joined Larry Ellison at Oracle (NASDAQ:ORCL).
Shareholders didn't respond well to the Apotheker appointment, perhaps on concerns about an exodus of executives who were passed over for the job. H-P's shares slid 2.85% to $40.85 Friday morning. The stock has lost nearly one-fifth of its value so far in 2010, badly trailing the broader markets and rival IBM (NYSE:IBM).