GW Pharmaceuticals Beat EPS Estimates, but Is Its Stock a Buy?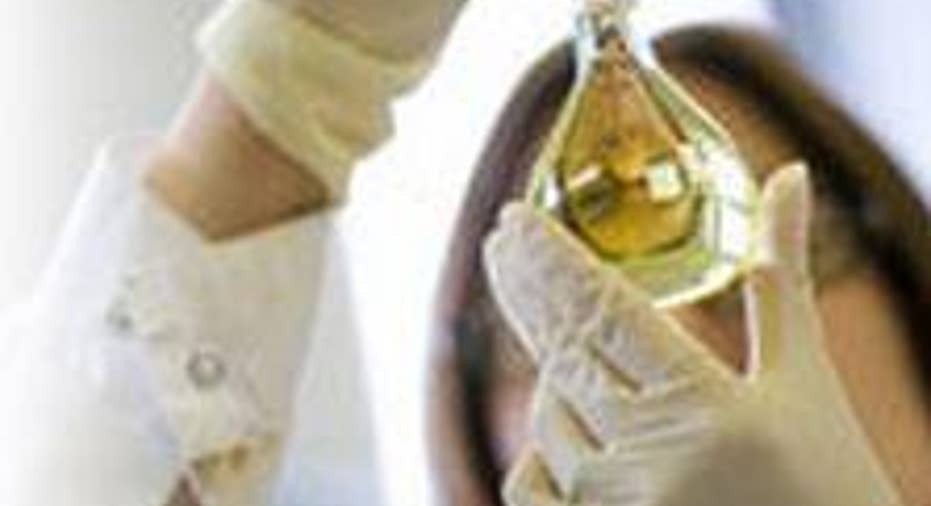 Image source: GW Pharmaceuticals.
GW Pharmaceuticals is developing marijuana-derived medicine for a variety of diseases, and the company's management recently reported a fiscal fourth-quarter loss of $0.85 that outpaced industry watchers' forecasts for a loss of $1.38. The company's better-than-hoped for loss may have investors thinking GW Pharmaceuticals stock is a buy, but a lot of questions remain for this company -- and the answers to them may warrant selling its shares instead.
The numbersThanks to enthusiasm for medical marijuana, GW Pharmaceuticals has successfully orchestrated multiple stock offerings to boost its balance sheet and finance its expanding pipeline of marijuana medicine.
Last quarter's stock offering raised $193.3 million in proceeds that more than offset cash used for R&D and SG&A expenses. In the quarter, GW Pharmaceuticals' research spending doubled to $38.5 million, and its spending on SG&A sky-rocketed 170% to $7.5 million versus a year ago.
The cash influx also made up for headwinds tied to slowing sales of Sativex, a synthetic formulation of the marijuana cannabinoid THC that is the company's only drug on the market. Slipping Sativex sales led to the company reporting revenue of 5.6 million pounds last quarter, down more than 20% from last year.
Spiking expenses and slowing revenue take a lot of the luster off GW Pharmaceuticals' bottom-line outperformance, but the beat gets even less enthralling when we realize that its operating loss benefited from gains tied to currency exchange rates, interest income, and a tax benefit. Once all of the puts-and-takes were considered, the company's $28 million operating loss shrank to a $18.5 million net loss for the period.
Image source: GW Pharmaceuticals.
A disappointing yearGW Pharmaceuticals' pipeline has had a few stumbles in 2016 that make this company a bit worrisome as an investment.
In January, a high-profile late-stage study of Sativex in cancer pain failed to outperform placebo,and in October, the company reported that two remaining cancer pain studies also failed to hit their endpoints.
The October revelation was especially discouraging given that it came only a month after GW Pharmaceuticals reported lackluster mid-stage trial data for its marijuana cannabinoid CBD in schizophrenia patients.
Although the company reported cannabidiol patients reported a 20% or greater improvement on their PANSS positive sub-scale at a ratio that was 2.65 greater than patients taking placebo, there weren't anystatistically significant improvements in cognition and responses on a negative-symptoms scale.
Further, becausethe trial had shifting endpoints, the trial results are at best confusing, and at worst a complete bust.Because of that, the company's attempts to claim that its schizophrenia results offer "positive proof-of-concept data" seem to me to be a bit spin-doctor-y.
There's always next yearThe disappointing trials this year increase pressure on GW Pharmaceuticals' remaining studies, and the most buzz-worthy of these studies are those evaluating its Epidiolex in two rare forms of epilepsy: Dravet syndrome and Lennox-Gastaut syndrome.
The company launched multiple phase 3 trials in both of those indications earlier this year, and according to the company, these trials are over-enrolled, with data expected to begin rolling-out in Q1. Specifically, GW Pharmaceuticals expects one Dravet syndrome trial to read out data in Q1, a second Dravet syndrome trial to have results in mid 2016, and two Lennox-Gastaut trials to offer up results in Q2 2016.
However, that updated data timeline is a delay from the timeline outlined in August, when the company said data from all Dravet syndrome and Lennox-Gastaut syndrome trials could be available in Q1. A delay in trial data isn't necessarily bad, but given the company's stumbles this year, it's disappointing that we'll have to wait longer to find out if these trials succeeded.
Looking forwardExiting last quarter, GW Pharmaceuticals has $355 million in cash on its books, and that's plenty of financial firepower to continue advancing its marijuana pipeline. However, when push comes to shove, this company needs a win to justify its $1.7 billion market cap, and until it can deliver such a win, it might be best to sit on the sidelines.
The article GW Pharmaceuticals Beat EPS Estimates, but Is Its Stock a Buy? originally appeared on Fool.com.
Todd Campbell has no position in any stocks mentioned. Todd owns E.B. Capital Markets, LLC. E.B. Capital's clients may have positions in the companies mentioned. The Motley Fool has no position in any of the stocks mentioned. Try any of our Foolish newsletter services free for 30 days. We Fools may not all hold the same opinions, but we all believe that considering a diverse range of insights makes us better investors. The Motley Fool has a disclosure policy.
Copyright 1995 - 2015 The Motley Fool, LLC. All rights reserved. The Motley Fool has a disclosure policy.