Gun Sales Tapering Off, Cabela's Says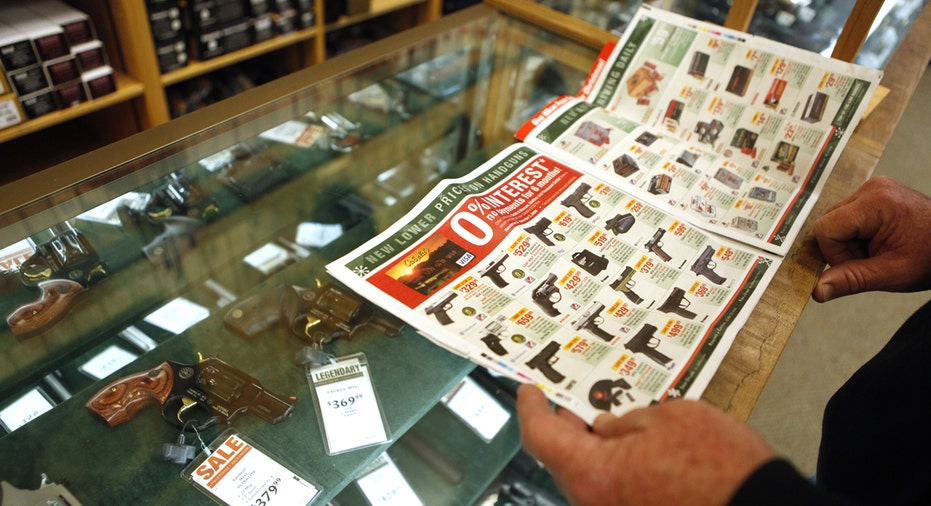 Cabela's (NASDAQ:CAB) saw demand for firearms taper off to close 2016, as sales couldn't keep up with the rapid pace set in the preceding year, after the San Bernardino terrorist attack.
The hunting and outdoors retailer, whose sale to Bass Pro Shops is now facing an uphill battle, missed Wall Street expectations with a sharp decline in profits during the fourth quarter. Shoppers spent heavily on firearms and shooting accessories early in the period, but demand in the latter half was overshadowed by strong sales that followed the San Bernardino terrorist attack in December 2015. The election has also cooled off the consumer firearms market.
Gun makers and industry analysts have offered subdued profit expectations in the wake of President Donald Trump's rise to the White House. Historically, sales get a sizable boost if new gun-control measures are expected to be on the table. Those concerns are on the back burner with Trump in the White House and federal appeals court judge Neil Gorsuch nominated to fill the open Supreme Court seat.
The FBI processed a record 27.5 million background checks for gun purchases and permit applications last year. Background checks slowed down in January, when roughly two million checks went through the National Instant Criminal Background Check System. Nearly 2.8 million checks were recorded in December.
Cabela's said total revenue for the fourth quarter was down 4.9% year-over-year. Sales at Cabela's locations open at least a year fell 6.4%. The company added that revenue would have increased 1% excluding an extra week in the final quarter of 2015.
Shares of American Outdoor Brands (NASDAQ:AOBC), the renamed parent company of Smith & Wesson, have dropped 33.9% since Election Day. Sturm Ruger & Co. (NYSE:RGR) is down 24%.
Cabela's stock has slipped 17.6% over the past month amid questions surrounding Bass Pro's $5.5 billion deal to buy the company. The transaction was tied to a separate agreement between Cabela's and Capital One Financial (NYSE:COF), which lined up to buy Cabela's credit card business, dubbed World's Foremost Bank. Capital One effectively pulled its bid last month, saying that it wouldn't receive regulatory approval in time.
Also, the U.S. Federal Trade Commission sent Cabela's a second request for information, further delaying the buyout.