Gulfstream G650 Glut Could Be Bad News for General Dynamics Stock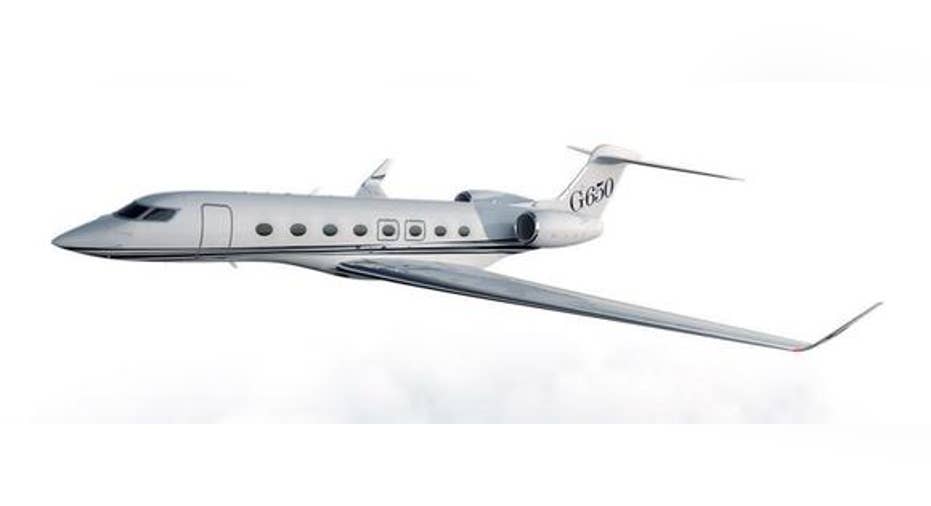 General Dynamics has high hopes for the Gulfstream G650 aircraft. Image source: General Dynamics.
General Dynamics' first-quarter 2016 earnings report is still two weeks off -- April 27, to be precise -- but already, the news is not looking great.
In an April 11 announcement, General Dynamics boasted of hitting "program milestones" on each of its G500 and G600 business jets, with the former recently hitting a flight test top speed of Mach 0.995 en route to FAA certification in 2017 (and entry into service a year later). The G600 is just a year behind. Yet according to one analyst at Deutsche Bank, General Dynamics' Gulfstream program is already hitting some turbulence.
In a write-up last month, Deutsche warned that Gulfstream's new flagship aircraft, the G650, has hit a stretch of slow sales that have seen for-sale inventory of the aircraft more than double in number over the past six months. Meanwhile, slow sales are forcing General Dynamics to lower its asking price on the G650, to $66 million, plus or minus $5 million.
Deutsche notes that the "sizable" deposit General Dynamics demands to place an order for a G650 is dissuading buyers from actually canceling existing orders. But new orders aren't coming in as fast as General Dynamics would like. Indeed, Deutsche estimates that "production may be 20%-30% above actual demand over the medium term."
That's creating a big overhang of unsold inventory on a not-inexpensive aircraft, a trend that Deutsche has watched developing for "the last few months," and that it calls "alarming." While it's difficult to break out data on civilian-use Gulfstreams from General Dynamics' more dominant defense business, S&P Global Market Intelligence data shows that overall company inventories have swelled 16.5% over the past couple of years, while overall company sales are up less than 2%. Chances are, unsold Gulfstreams make up a sizable portion of that unsold inventory.
How big is Gulfstream?As already alluded to, General Dynamics is primarily a defense business. But even so, Gulfstream makes up a not-inconsequential proportion of the company. Gulfstream sales dominate the company's Aerospace division, which made up 28% of sales last year -- and contributed nearly 41% of company profit. As such, the success or failure of Gulfstream does have the potential to move the needle at General Dynamics -- in a good way but also in a bad way.
While it's gratifying to see General Dynamics confirm that it's making progress on its G500 and G600 models, therefore, Deutsche warns that "the G650 ... drives 2/3rds of the [Aerospace] unit's profit." Thus, bad news on General Dynamics' new flagship plane could outweigh good news on its smaller aircraft.
Put it all together, and Deutsche thinks the news is bad enough to subtract 5% from profit estimates for the company in 2017, and 10% in 2018. With earnings day less than two weeks away, this isn't a problem that will show up in the earnings results immediately -- but it could weigh on guidance.
Long story short? The less emphasis investors place on General Dynamics' past performance, and the more they place on its predictions of future success, the worse that could be for General Dynamics' stock.
The article Gulfstream G650 Glut Could Be Bad News for General Dynamics Stock originally appeared on Fool.com.
Rich Smith does not own shares of, nor is he short, any company named above. You can find him on Motley Fool CAPS, publicly pontificating under the handleTMFDitty, where he's currently ranked No. 315 out of more than 75,000 rated members.The Motley Fool has no position in any of the stocks mentioned. Try any of our Foolish newsletter services free for 30 days. We Fools may not all hold the same opinions, but we all believe that considering a diverse range of insights makes us better investors. The Motley Fool has a disclosure policy.
Copyright 1995 - 2016 The Motley Fool, LLC. All rights reserved. The Motley Fool has a disclosure policy.