GrubHub quarterly profit beats as more diners order food online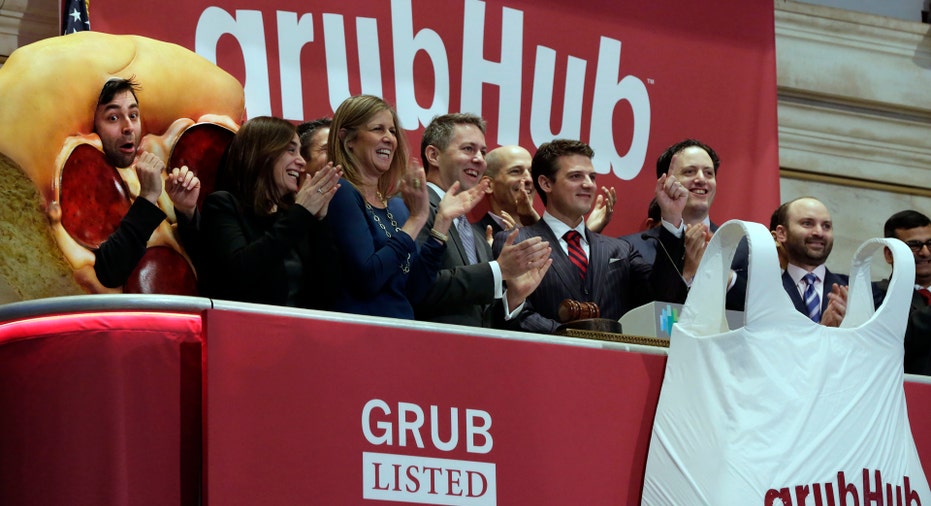 Feb 8 (Reuters) - GrubHub Inc on Thursday reported a quarterly profit that beat analyst's estimates, and said Yum Brands Inc would buy a 3 percent stake in the online food delivery company, sending its shares up 20 percent in premarket trading.
GrubHub continued to add restaurants to its network in the fourth quarter with partnerships including hamburger chain White Castle, The Cheesecake Factory and InterContinental Hotels in the face of competition from food delivery services of Amazon.com, Uber and Facebook Inc.
The Chicago-based company said it had 14.5 million active diners in the quarter ended Dec. 31, beating analysts' average estimate of 11.5 million diners, according to research firm FactSet.
The company defines active diners as the number of unique customer accounts from which an order has been placed in the past twelve months.
GrubHub announced in a separate release on Thursday that KFC and Taco Bell restaurants owner Yum Brands would buy a 3 percent stake in the company for $200 million.
"Over the past two years we have taken incredible strides in expanding the breadth and depth of our restaurant network, growing the number of local restaurants we work with from 40,000 to over 80,000 today," GrubHub Chief Executive Matt Maloney said.
The company also forecast first-quarter revenue between $224 million and $232 million, the mid-point of which was slightly above analysts' estimates of $227.5 million.
GrubHub's net income attributable to common stockholders rose to $53.5 million, or 60 cents per share, in the fourth quarter, from $13.6 million, or 16 cents per share, a year earlier.
Excluding items, the company earned 37 cents per share. Revenue rose 49.2 percent to $205.1 million.
Analysts on average were expecting a profit of 31 cents per share on a revenue of $201.7 million, according to Thomson Reuters I/B/E/S.
The company's shares were up $13.30 at $83.21 in premarket trading.
(Reporting by Sonam Rai in Bengaluru; Editing by Shounak Dasgupta)