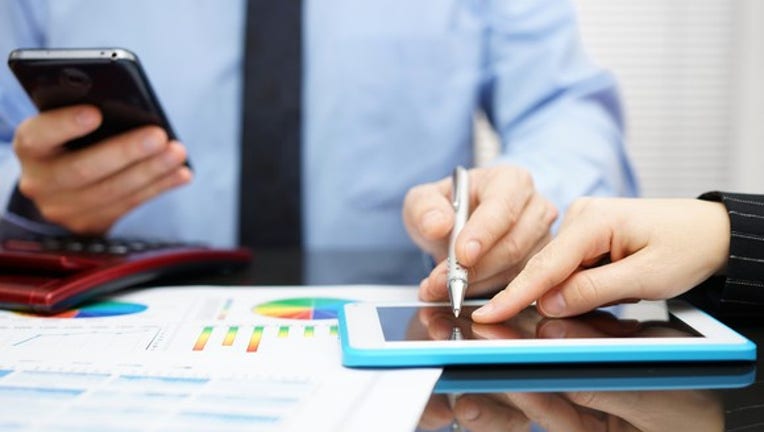 Blackbaud (NASDAQ: BLKB) started 2017 on a solid note, delivering revenue and earnings growth that kept it on pace to hit its full-year target. Driving this growth is the company's ability to provide innovative cloud-based software solutions that continue winning business from both new and existing customers.
Blackbaud results: The raw numbers
Data source: Blackbaud.
Image source: Getty Images.
What happened with Blackbaud this quarter?
Blackbaud's focus on growing subscriptions and recurring revenue continues to pay off.
Organic growth drove revenue higher during the first quarter, as the company's next-generation cloud solutions continued to win over customers. Subscription revenue led the way, increasing 22% to $118.2 million and now accounts for 64.4% of total revenue. That more than offset weaker revenue from maintenance, which slipped 9.1% to $33.8 million, and a 10.2% drop in revenue from services and other sources. Overall, recurring revenue grew 12% and now represents 83% of total revenue, which is a new all-time high for the company.
Margins were flat versus last year at 18.5%. The company did a fairly good job keeping a lid on costs, as total cost of revenue only increased 7%.
The company generated $3.5 million in free cash flow during the quarter, up $10.3 million versus the year-ago period.
What management had to say
CEO Mike Gianoni had this to say about the company's first-quarter results:
As Gianoni notes, Blackbaud's focus has been on developing cloud-based solutions that deliver results for customers. One such example is its digital market solution LuminateOnline, where the company noted that users are reporting some of the best digital fundraising results in the industry. These innovative products are helping the company generate steadily growing subscription revenue, which drove revenue from recurring sources to another all-time high in the quarter. That gives the company a stable base of sales upon which to grow in future quarters.
Looking forward
Blackbaud CFO Tony Boor noted in the press release that the company "had a very solid start to the year." Because of that, the company remains in the position to achieve its full-year financial guidance, according to the CFO. That means non-GAAP sales should increase to between $775 million to $795 million this year, which represents 6.9% growth at the midpoint versus last year. Meanwhile, the company still sees non-GAAP earnings increasing to between $2.06 to $2.18 per share, which at the midpoint is a 10.4% increase from last year. Furthermore, Boor notes that this guidance keeps the company on pace to achieve the aspirational goals it outlined in 2014.
10 stocks we like better than BlackbaudWhen investing geniuses David and Tom Gardner have a stock tip, it can pay to listen. After all, the newsletter they have run for over a decade, Motley Fool Stock Advisor, has tripled the market.*
David and Tom just revealed what they believe are the 10 best stocks for investors to buy right now... and Blackbaud wasn't one of them! That's right -- they think these 10 stocks are even better buys.
Click here to learn about these picks!
*Stock Advisor returns as of May 1, 2017
Matt DiLallo owns shares of Blackbaud. The Motley Fool recommends Blackbaud. The Motley Fool has a disclosure policy.