Growing Fleet Lifts Copa Holdings' Revenue Early in 2017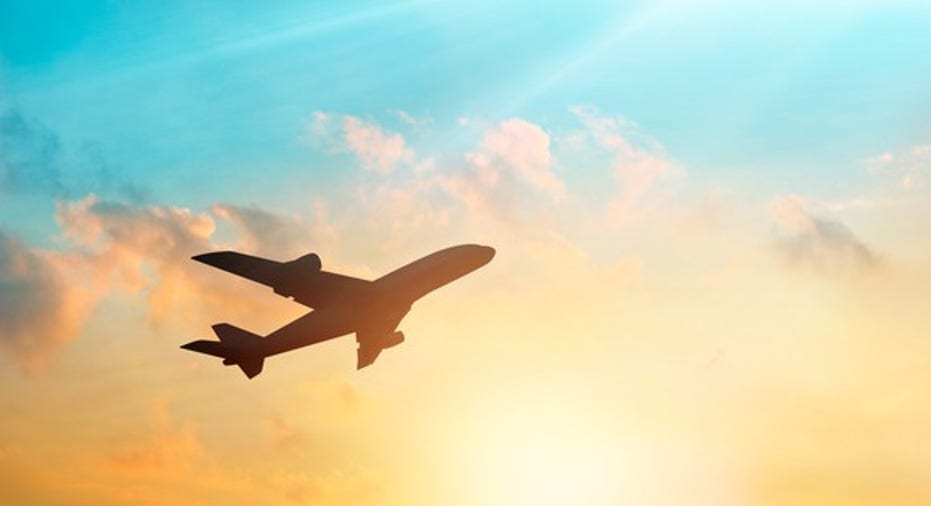 Copa Holdings (NYSE: CPA) is expanding its fleet, taking delivery of two 737s in the first quarter, upping the total fleet to 101 aircraft. And that's helping growth along withrising demand for each seat the company has.
The increased demand environment has been a boon for airlines recently, and as a low-cost operator, Copa Holdings is taking advantage of the positive market trends. Here's a look at what the company reported in the first quarter and what investors should look for going forward.
Image source: Getty Images.
Copa Holdings: The raw numbers
| Metric | Q1 2017 | Q1 2016 | Year-Over-Year Change |
| --- | --- | --- | --- |
| Sales | $616.7 million | $557.5 million | 10.6% |
| Net income | $102.3 million | $115.5 million | (11.4%) |
| Diluted EPS | $2.41 | 2.74 | (11.8%) |
Data source:Copa Holdings Q1 2017 earnings release.
What happened with Copa Holdings this quarter?
The results above don't tell the full story of how positive top-line growth has been for Copa Holdings. The operating metrics below give a little peek into how good operating conditions are right now.
One-time gains of $45.5 million a year ago related to fuel hedges and foreign currency fluctuations drove most of the decline in earnings. On an adjusted basis, which pulls out these one-time items, Copa's earnings rose from $69.9 million a year ago to $103.2 million in the most recent quarter.
Revenue passengers carried jumped 6.8% and longer flights led to a 9.9% increase in revenue passenger miles in the first quarter.
Not only were capacity and usage up, passenger revenue per available seat mile jumped 6.3% to 10.4 cents.
On the cost side, overall cost per average seat mile was up 3.3% to 8.6 cents, but excluding fuel the increase was only 3.3%. Fuel costs per gallon jumped 9% to $1.84.
On the balance sheet, Copa Holdings ended the first quarter with $840.4 million in cash and short-term investments, offset by $1.17 billion in long-term debt.
Management also declared a dividend of $0.51 per share, payable to shareholders of record on May 31, 2017.
What management had to say
Management is continuing on its expansion path, announcing a new flight to Denver, Colorado, starting in December of 2017.The flight could bring a new set of customers to the traditionally Latin American business.
Looking forward
The long-term economic recovery has driven a steady increase in demand in the airline industry, and consolidation in the U.S. has limited supply for many competitors. That's a big tailwind for nimble competitors like Copa Holdings and should continue to help the company for the foreseeable future.
Investors should watch to see if management can continue to increase revenue faster than operating costs, including fuel, going forward. Right now, expanding marginsare bringing a lot of bottom-line leverage to the top-line growth, and that's great news for the stock if the trend continues.
10 stocks we like better than Copa HoldingsWhen investing geniuses David and Tom Gardner have a stock tip, it can pay to listen. After all, the newsletter they have run for over a decade, Motley Fool Stock Advisor, has tripled the market.*
David and Tom just revealed what they believe are the 10 best stocks for investors to buy right now... and Copa Holdings wasn't one of them! That's right -- they think these 10 stocks are even better buys.
Click here to learn about these picks!
*Stock Advisor returns as of May 1, 2017
Travis Hoium has no position in any stocks mentioned. The Motley Fool recommends Copa Holdings. The Motley Fool has a disclosure policy.